1. Oshkosh P-19 ARFF
Airport Rescue and Fire Fighting (ARFF) vehicles are specially designed vehicles for the purpose of fighting fires on an airport.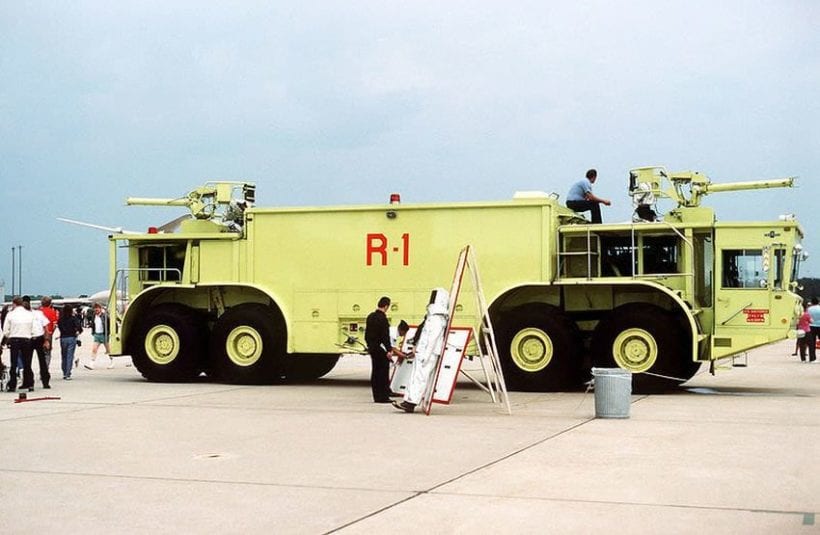 P-19 are ordered by the Marine Corps, but many of them will also serve on civilian airfields, once their tour of duty with the Marines is over, just like their predecessors P-15.
---