Do you love Formula 1? Have you ever thought about what a luxury espresso maker perfect for Formula 1 fans could potentially look like? One of the ideas is the Espresso Veloce Royale. Surely, it was designed with people with yachts, and private choppers in their yards. Those less fortunate or lucky will still have to stick with regular coffee makers.
This genius coffee machine is made in such a way to mimic and resemble a classic V12 engine. It has 12 velocity stacks on the top and 24 exhaust pipes along the sides, 12 on each. The espresso dispensers of this cool machine are the right hand bank of pipes.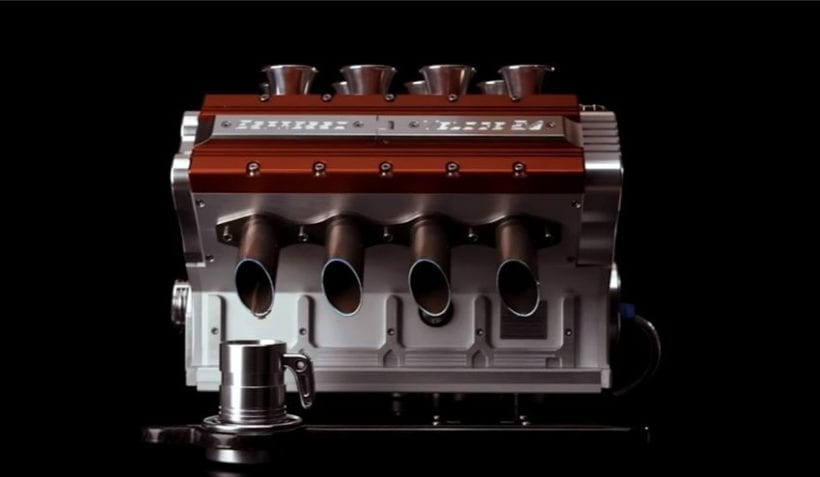 Each of these luxury coffee makers is made from a combination of stainless steel 316 titanium, anticorodal 6082 T6, surgical stainless steel grade 304, aerospace 7075 alloy, 18ct white gold, diamonds, Royal Purple Amethyst, diamonds, and gold lead carbon fiber. That is an impressive palette of expensive materials and stones. Amazing.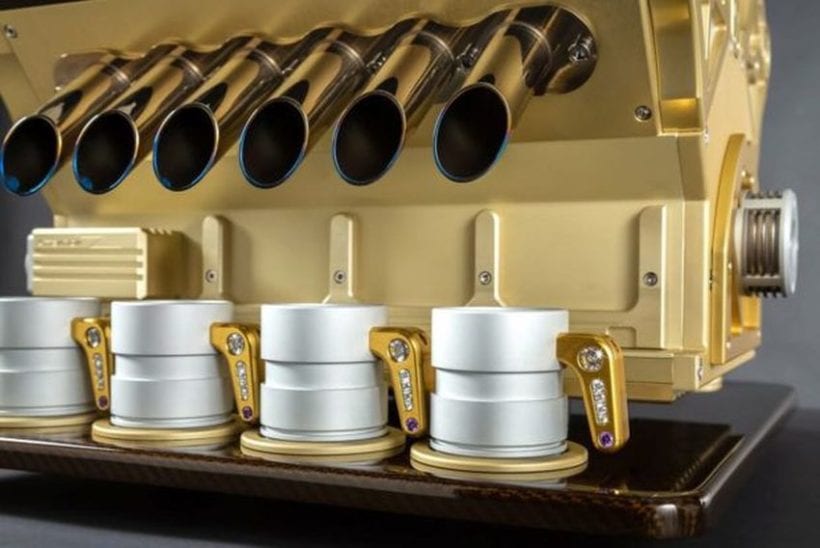 This machine brews coffee through the use of coffee capsules, as they do not make it necessary to clean it very often, and coffee makers like these generally require minimal maintenance. It also has an integrated grappa dispenser, which is a feature other coffee makers lack, and really need.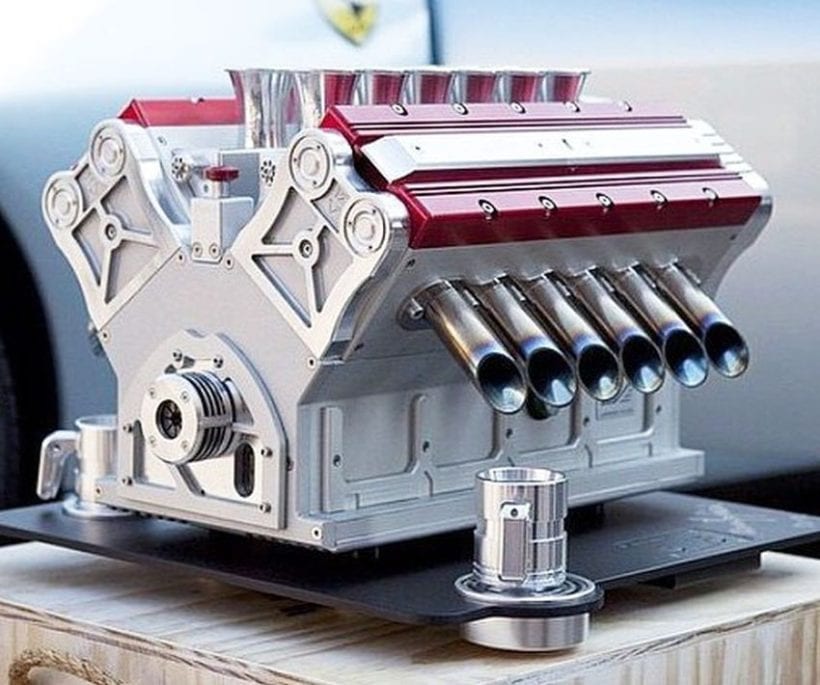 This beauty weighs 28 kg, while its dimensions are 380 mm L x 420 mm W x 340 mm H. The Espresso Veloce Royale is guaranteed to look great on any kitchen counter. Almost all of the world's markets are covered when it comes to different input voltage is considered, as it varies from 110 to 240 V. Another awesome detail are the matching cups to go with the espresso maker, which sell separately and can be ordered as an extra option.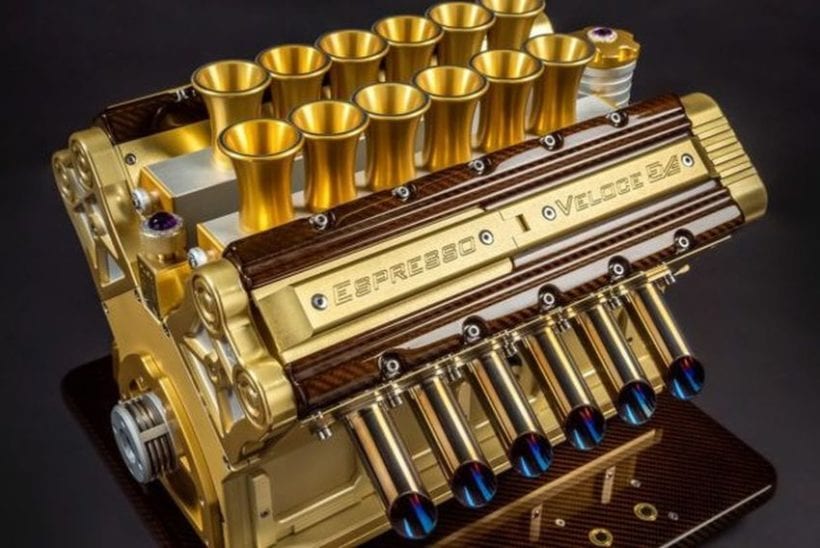 Overall, this is a great addition for people with some lengthy money lying around. Whether you are a gearhead or just appreciate modern art or unique pieces, this coffee maker deserves your attention.
---