This year in Formula 1 hasn't been different from any other season in the popular sport with constant presumptions on who will sign with which team and how will that affect the race sport. However, hype is considerably less intense if you are Esteban Ocon and Stoffel Vabdoorne.
Kimi Raikkonen will go back to his roots and join Sauber while Charles Leclerc takes his spot in Ferrari. The popular Finn began his career with Sauber and won many hearts during the course of his career, so coming back to the team might be the right step for him.
Now, without further ado we present you 6 legendary moments from the rich career of Kimi Raikkonen.
6. The 2012 German Grand Prix fence accident
Kimi was driving for the Lotus at the moment and he finished third in the race. The f1 driver didn't want to use conventional gates, as he wanted to get home as soon as possible, so he climbed the fence and landed awkwardly on the hood of the car that was parked there. Imagine working for Lotus and seeing your main driver jumping over a fence and getting injured. Fortunately, he no injuries occurred.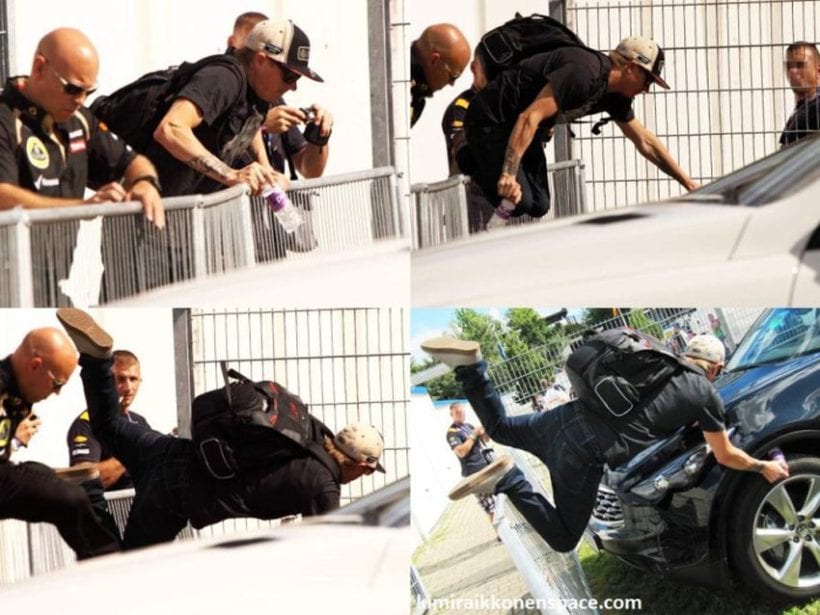 ---