1. The 2012 Brazilian Grand Prix adventure
Probably one of the best moments happened in Brazil in 2012. During the course of his career, the Fin has established himself as a driver that doesn't like track walks and we are thankful for it. Well into the race, the F1 legend goes too wide and ends up on the grass, again.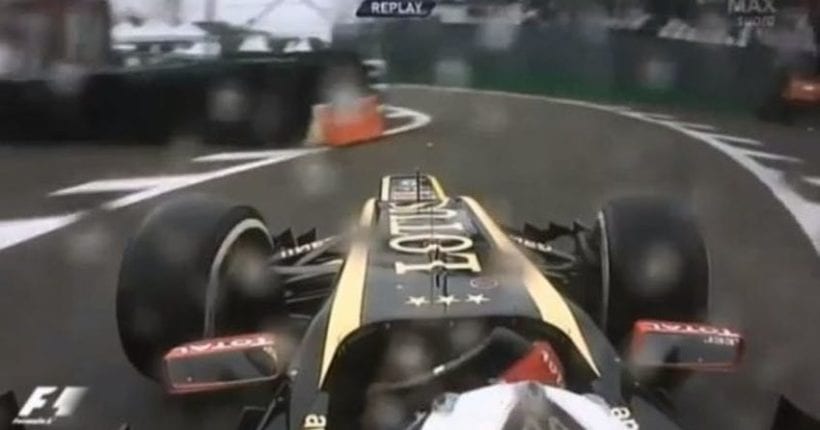 We emphasize again, because the same happened to him in 2001 when he found an old road leading back to the track. Kimi wanted to use it again after 11 years, but a gate was there which stopped him from executing his plan. He immediately returned and continued the race.
---