Are you the type of person that is defined by your car? Are you the type of person that is defined by your watch? Of course not, but we'll have you know that by mixing the two, you get the winning combination that everyone dreams of.
In this article we are going to tell you how to match your watch and your car, so stick around and find out more.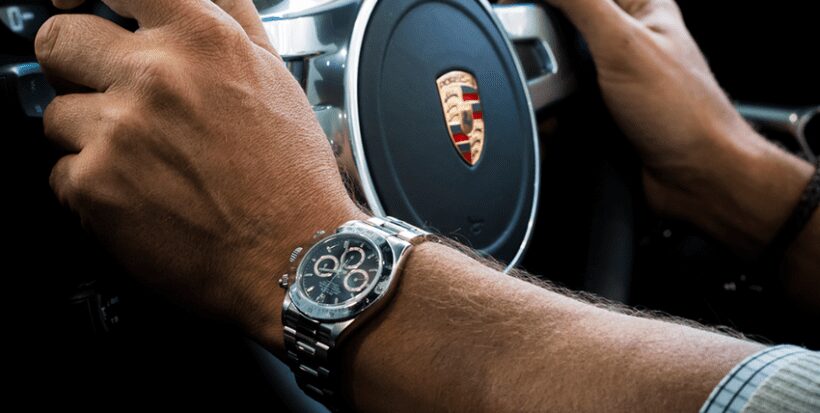 1. Ford GT and Devon Tread 2
The first winning combination on our list is the Ford GT and Tread 2. The Tread 2 is a hybrid analog watch that uses numbers instead of arrows to tell the time. You would be surprised to know that the designer of this watch used to design car models and had even designed the Viper Devon GTX sports car.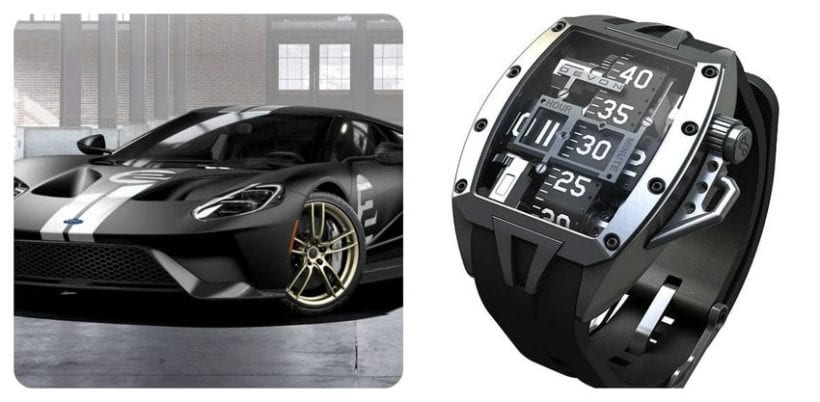 On the other hand, the 2017 Ford GT is a true powerhouse with 600+ horsepower engine. We've paired these two because of one thing, both are sophisticated and both car and watch are technological masterpieces.
2. Ferrari and Bvlgari Solotempo
Talk about big game players, what Ferrari and Bvlgari watches have in common is that they are both Italian, and they are both classes. Pairing the beautiful and slick design of a Ferrari with the bold essence of Bvlgari is a match only a few can afford.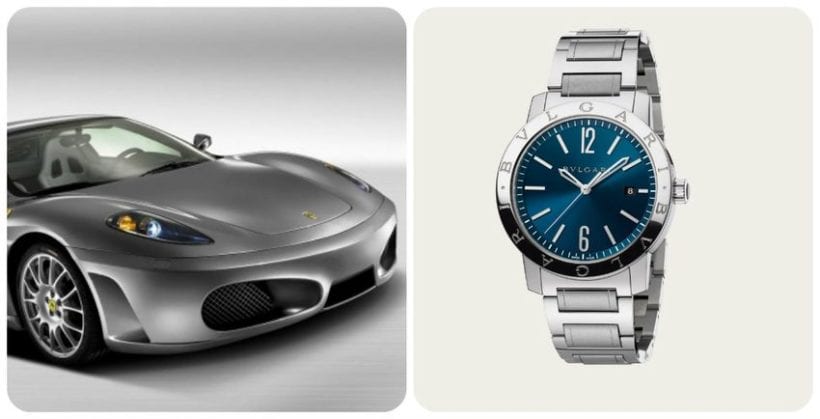 The classical, well renowned, red color of the Ferrari and the black diamond-like design of the Bvlgari Solotempo is something many cars and watch enthusiasts have their eyes on.
3. Tesla Roadster and Omega Speedmaster
Did you know that the Omega Speedmaster is certified by NASA for operations during space in 1965? Did you know that the Omega Speedmaster was worn in space by not one but two astronauts?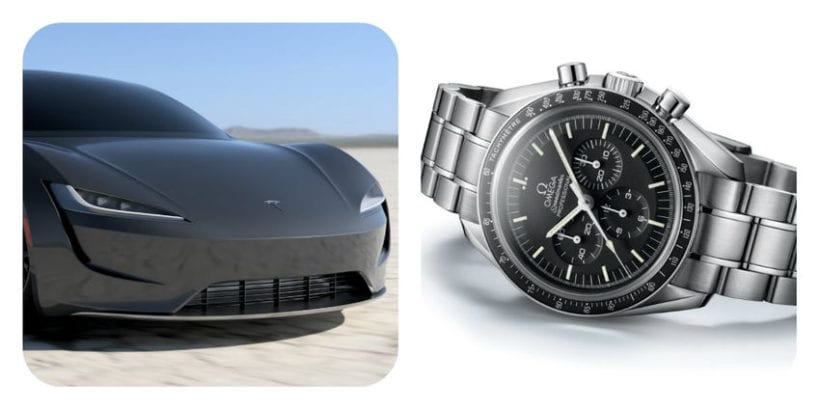 Both Ed White and Buzz Aldrin wore this watch during the Apollo 13th mission. And what better way to pair it then with a car that has its fair share of spacewalks. The Tesla Roadster was sent into space by Elon Musk's Space X in February 2018, and we can honestly say it's a match made written in the stars.
4. Porsche 911 and Rolex Submariner
Name me a more iconic duo than a Porsche and Rolex. Do you know what the similarity between the two is? Both their names scream class. A Porsche is the type of sports car that everyone knows, and a Rolex is the type of watch brand that everyone wants.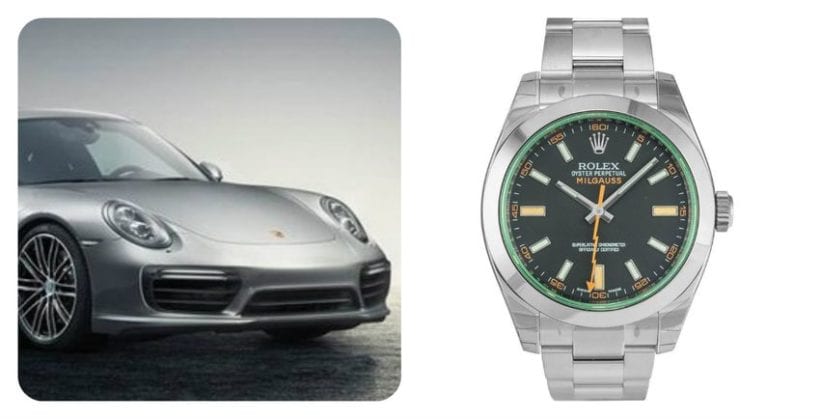 The Rolex Submariner is a type of watch that is possibly the most copied watch in the world. Since its creation in 1954, many watch companies have tried to copy this legendary model. The Rolex Submariner is widely renowned for its performance and durability. It is a type of watch that cannot be replicated. Pairing this affordable Rolex was a tricky job. But at the end, the Porsche 911 was an instant pick because of that same legacy. Porsche, like Rolex, is the go-to sports car manufacturer and many have tried to copy it. The Porsche 911 has dominated every racetrack since its inception. From Monaco all the way to Dakar, the Porsche 911 has many admirers. The Rolex Submariner and the Porsche 911 is a match made in heaven.
---