Bentley is one of the most popular luxury brands in the world when it comes to the production of vehicles. This British manufacturer is most known for its model Continental. This company is making luxury vehicles for almost a whole century.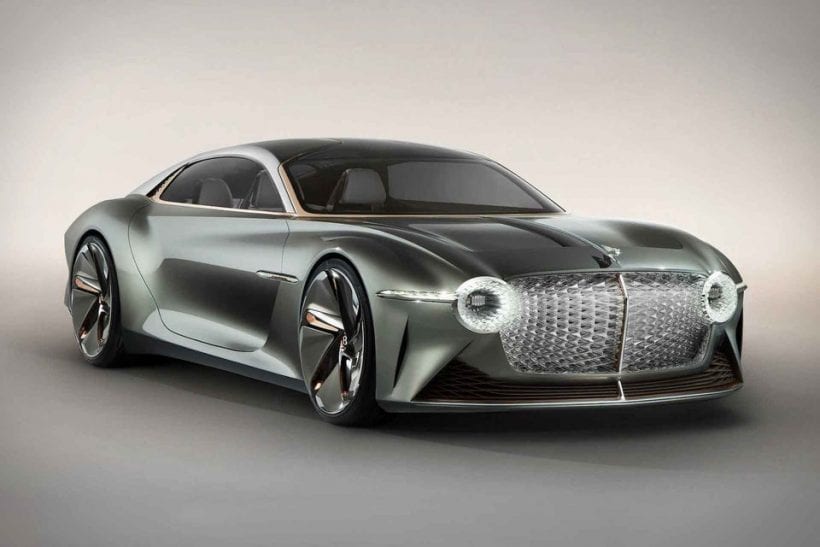 Bentley is known for design, powerful engines, and remarkable interior. As a celebration of their 100th birthday, they chose something unusual for them, but yet, they also started following today's trend. So, they will also get on a market with an electric car.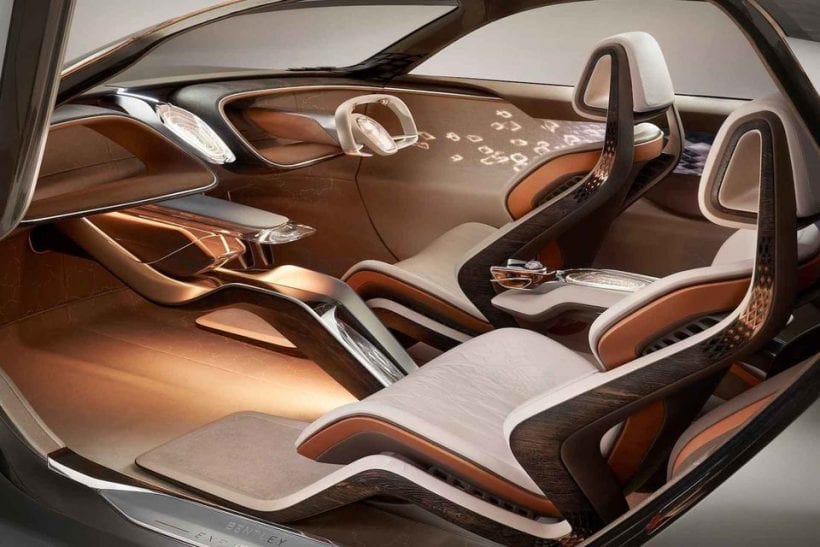 They announced the EV model for the year 2035. It looks far from now, but they will be implementing some of the newest technological discoveries in this futuristic vehicle. The EXP 100 GT will be, as they say, completely autonomous.
Also, they will keep the design in an old basic style as much as they can. EV Bentley will have similar front lights, but now, the front bumper will be full of LED bulbs, 6,000 of them. Most of the parts will be new, but the model will remain an old Bentley style.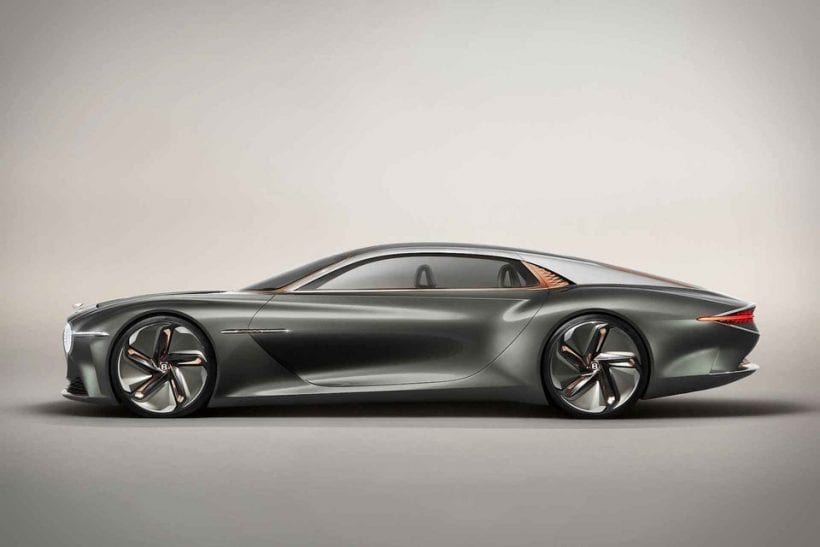 The dimensions of Bentley EXP 100GT are, 5.8 meters long, 2.4 meters wide, with the weight of 1,900 kilograms. The roof is similar to R-Type Continental where it extends into the rear valance and silver color.
This autonomous model from Bentley will be more than just a well-designed futuristic vehicle. In fact, it will have tremendous power. The Bentley EXP 100 GT Coupe can reach a speed of 100 kilometers per hour in only 2.5 seconds. Also, the maximum speed of this vehicle is 300 kilometers per hour.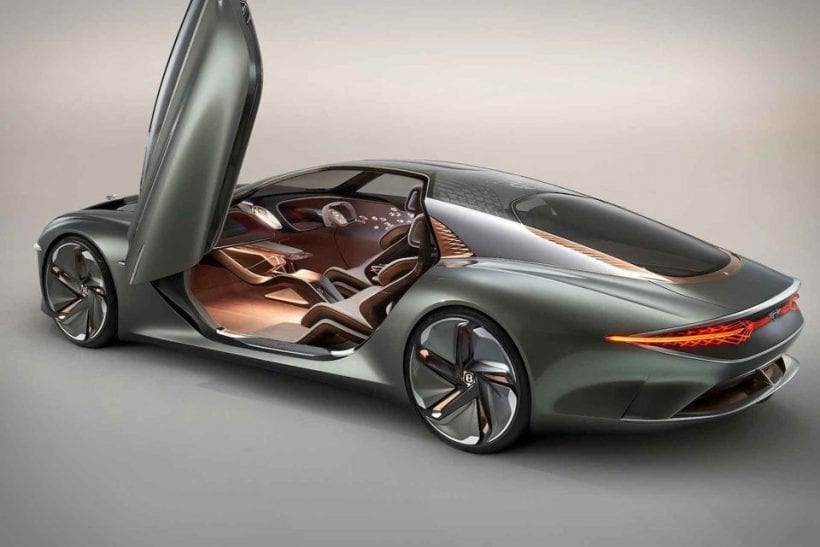 The main struggle today with electric vehicles is the battery and the range of it. Many electric vehicles can reach only smaller distances with one charge, and charging usually can last for a longer time. The Bentleys` version of an electric vehicle has a range of 700 kilometers with one charge, which is impressive. Furthermore, there is also a supercharged option, which can charge the almost whole battery in only 15 minutes.
Driving of this model is theoretically optional with the help from the AI personal assistant. There are five types of autonomous drive. Enhance, which draws the input, Cocoon, that is enveloping the driver in purified air. Re-Live is used for replaying the last journey, while Customize mode is combining all of the previous modes.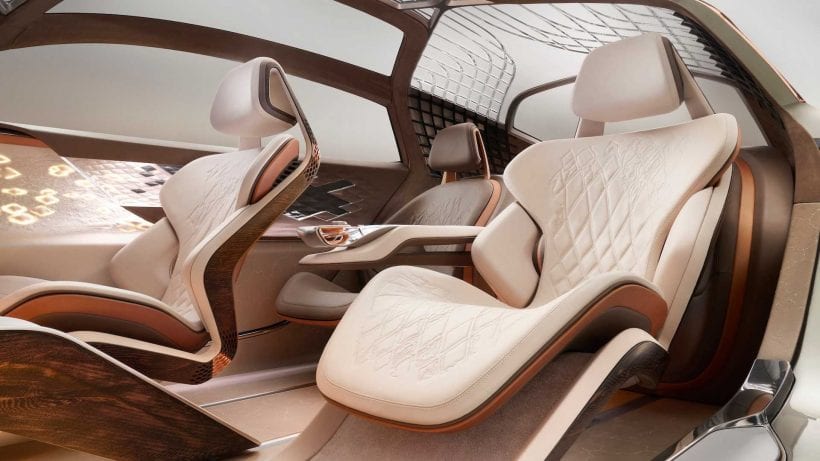 The reason for having five modes is to make the driver more comfortable while he keeps the vehicle in autonomous mode. The EXP 100GT is actually only a concept, with no intention to make this vehicle into mass production. So, this model is the introduction of Bentley to the market with some new ideas and it follows the rising trends of electric vehicles.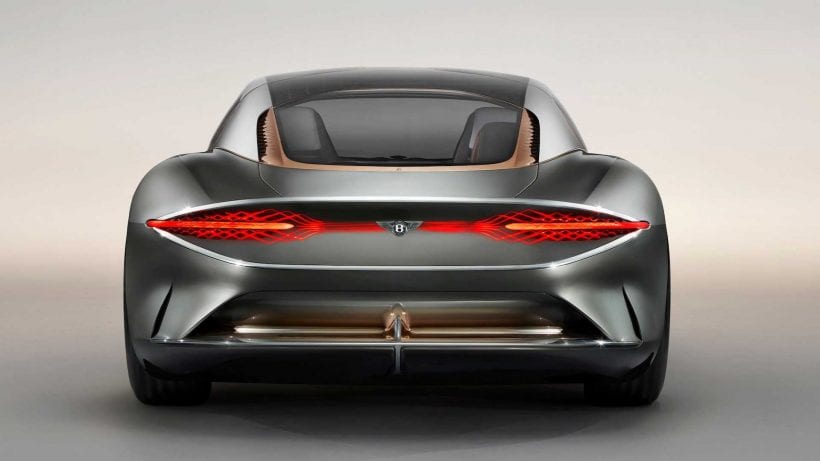 ---