Finally, after nearly two decades, Toyota is set to bring back the Supra sports car, probably one of the Japanese manufacturer's most beloved models ever. The company revealed the car 2019 Detroit Auto Show.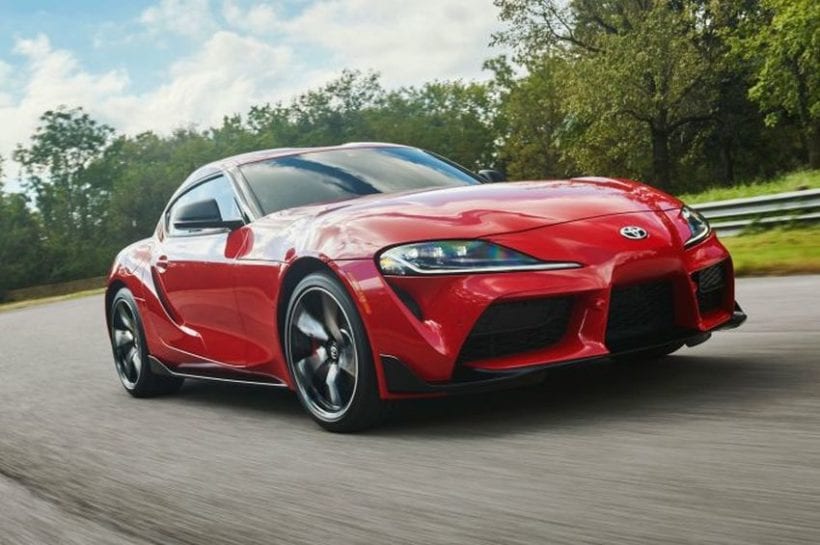 The 2020 Toyota Supra is expected to be a high-end product and will reportedly have engines made by the German manufacturer BMW. However, the production is going to be of lower volume. The brand wants to appeal to enthusiasts, and serve the car as a halo vehicle that will create some great buzz for other models from Toyota's lineup.
Toyota has not made a Supra car since 2002. The model started as a variant of the now also defunct car Celica in 1978. In 1986, it became a different model, in its own right. Since its production, it became famous as one of the most famous Japanese cars for tuning and upgrading of both the 1980s and the 1990s.
Apart from this reputation, the Supra was also famous for being heavily featured in ultra-popular and record-breaking movie franchise when it comes to gross income, "The Fast and the Furious". The late actor Paul Walker drove one in the earlier parts of the high-speed franchise.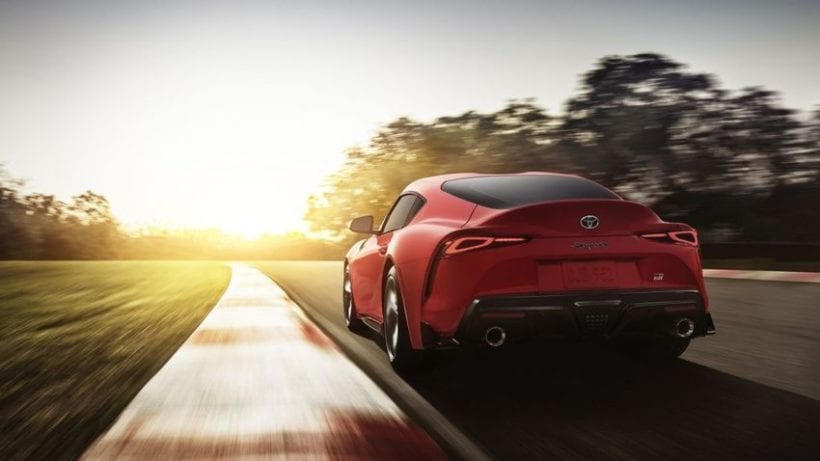 The new Supra is set to go on sale this summer. Under the hood, it will have a 3.0-liter turbo, six-cylinder engine that gives it 335-horsepower, and an automatic transmission with paddle shifters behind the wheel. Toyota promises a 0 to 60 miles per hour time of 4.1 seconds. The speed of 155 mph is said to be electronically limited.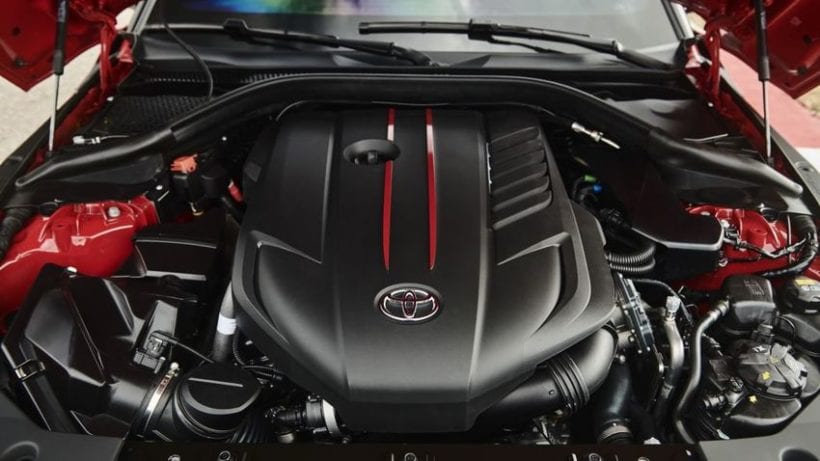 Two trim levels will be available for the customers, the base 3.0 model, and the 3.0 premium.
The president of Toyota Akio Toyoda tested the car himself on the infamous Nurburgring track in Germany, and all around the world.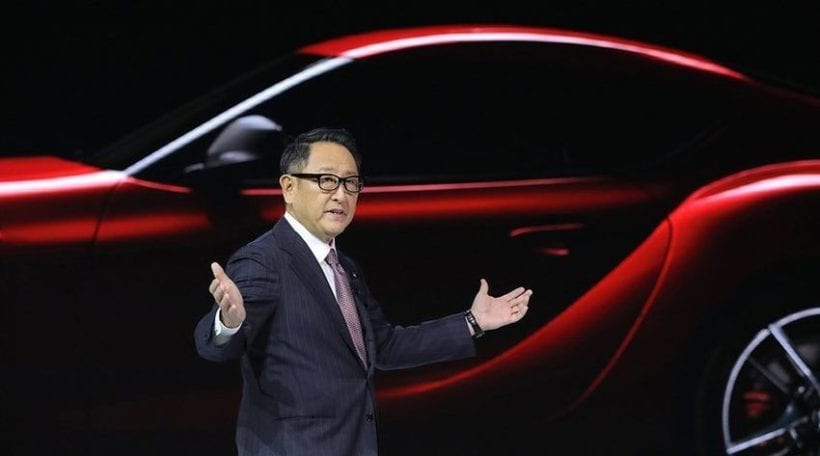 The LMC Automotive President of Global Forecasting, Jeff Schuster, shared the following:
"The car will likely not come cheap, and it is not meant to be a high-volume car.It's absolutely for enthusiasts. The name is one of those names that has some history to it. Obviously, not as much as a Mustang or a Challenger, but in its space of more of the super-tuner type of vehicle it carries a lot of weight. There is no question it will get a lot of buzz around it. But for all intents and purposes it is meant to be a small volume vehicle, at least from our expectation."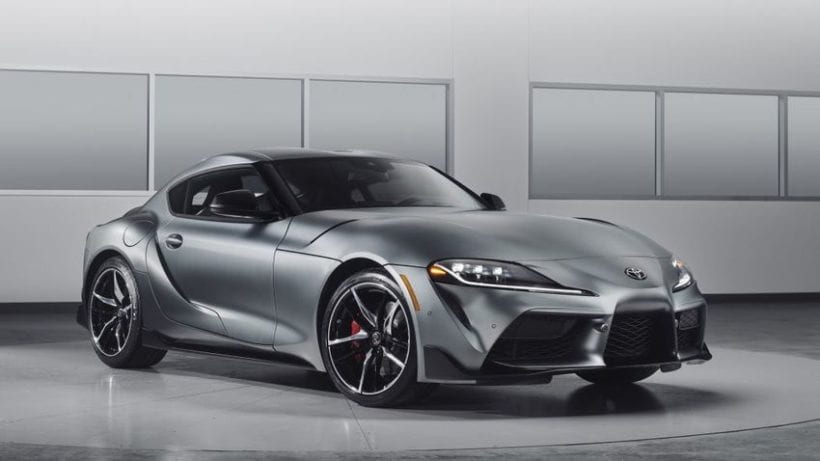 Product manager Ben Haushalter said about the new car:
"So when we developed the car, we weren't necessarily putting both vehicles together, from a development standpoint. We developed the [Supra] from a holistic perspective, so that the engine is balanced to the chassis, and vice versa. We feel right now that the 335 [horsepower] and 365 pound-feet of torque is quite good for what the car is from a power-to-weight ratio, from 0-60 acceleration standpoint. It's very balanced. It's a sports car methodology that we share with 86. The engine and chassis are in harmony with each other, and that development methodology is shared by the same Chief Engineer between both cars."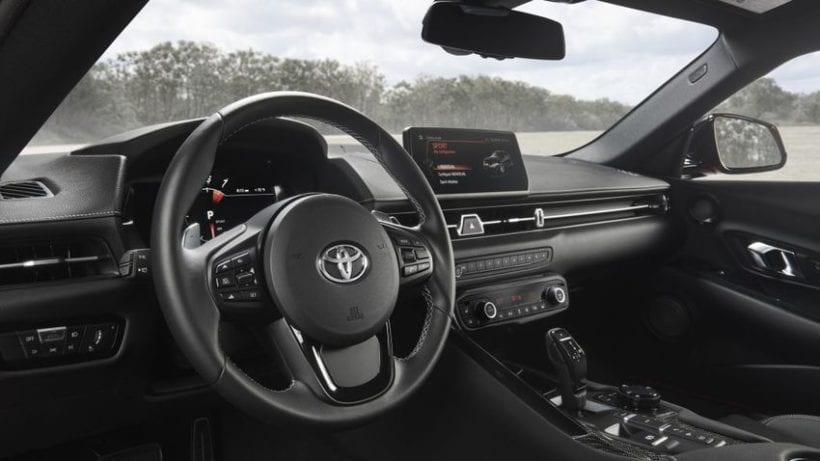 He also added:
"There's a lot of technology involved in weight savings. A lot of aluminum. The hood, front doors, both the inner and outer structure are aluminum. The whole front suspension is built out of aluminum, the control arms, the knuckle. The engine cradle is aluminum as well as a large cross-body shear panel on the front of the car is all aluminum. The rear hatch on the back of the car is actually a composite — polypropylene and glass fiber material. Numerous body braces around the car are all aluminum as well."
Lastly, the manager of the operation closed with this statement:
"The engine placement in the car, there's a little bit of a story there. In the original packaging layout, the engine was about four millimeters further forward than it is now, and we weren't hitting that perfect 50:50 weight distribution. So late in the development of the program, we actually moved the engine back to get to that 50:50 split that was really important from a handling and balance standpoint. As well as in the choice of the materials for the suspension. So the front is all aluminum, for light weight, and the rear actually has more steel in it to balance out the mass throughout the car."
---