5. The 2008 Canadian Grand Prix collision
The Finn was one of the main candidates to claim the F1 title at the time of the Canadian Grand Prix when Lewis Hamilton accidently hit from behind at the end if the pitlane and eliminating Kimi from the race.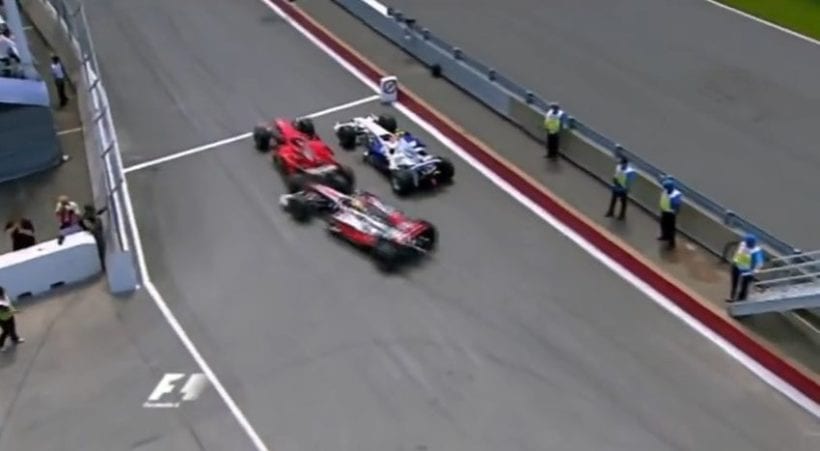 Hamilton didn't appear to notice the enormous red light, but Raikkonen played it cool and didn't seem to get overly agitated with one of his biggest rivals, since the Finn calmly approached Hamilton and pointed to the red light.
---