4. Grumman HU-16 Albatross
Grumman HU-16 Albatross is a flying boat, but with the ability to land on land also, which make it very useful. There are dozens of them still flying around Pacific, connecting small islands with poor runways.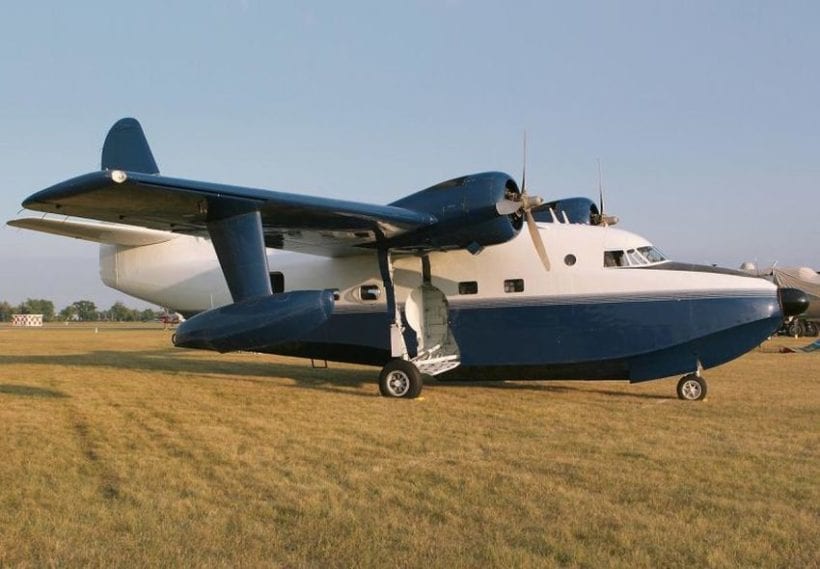 One even serves as a testbed for in-flight satellite broadband internet service. Albatross first flew in 1947 and had served in several air forces. The last one to retire them was Greece, in 1995.
---