F1 is a serious sport and during the race, nobody should joke around because one mistake could be deadly. However, plenty of things are taking place when the cameras are not on, during the press conferences, in one team and after some digging, you would realize that there are some hilarious moments in the F1 world. We have chosen 10 funniest  F1 moments in the history of this wonderful sport. .
10. 2014 Abu Dhabi Grand Prix Press Conference
For the last time of the year, the drivers have joined the press conference in Abu Dhabi. The spotlight was on the title fight between two Mercedes drivers, but the journalists asked all kinds of interesting question. One journalist stood out.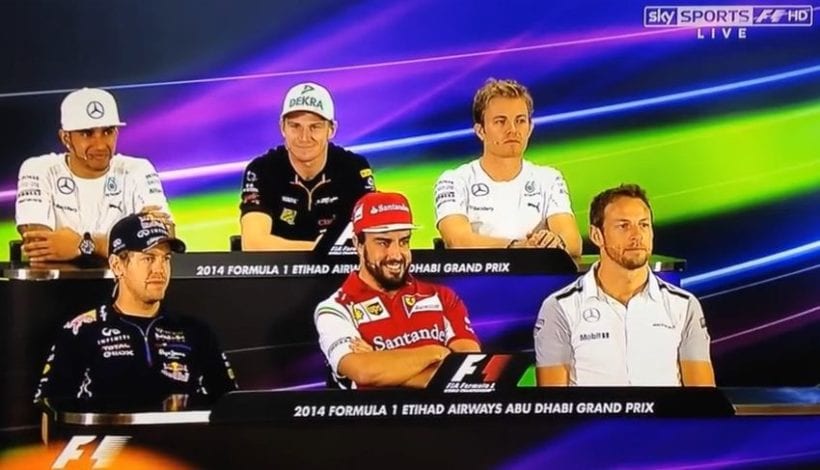 He comes from Germany and his name is Walter Koster. He wanted drivers' opinion on "too much technology" aspect. It was Sebastian Vettel who took it upon himself to answer. What he said can be seen in the video below:
---