4. Forti Corse
It was just like football at one point in F1. You would start in the lower divisions and when you are good and strong enough, you would try to play your way to the top tier. It proved to be true especially in Britain and Italy. One of those cases was Forti Corse. Guido Forti's team had a decent stage on F3 and F3000 tracks. With a good sponsor support by a Brazilian supermarket tycoon Abilio Diniz, father of Pedro Paulo Diniz, they decided in 1995 that it was time to climb the ladder.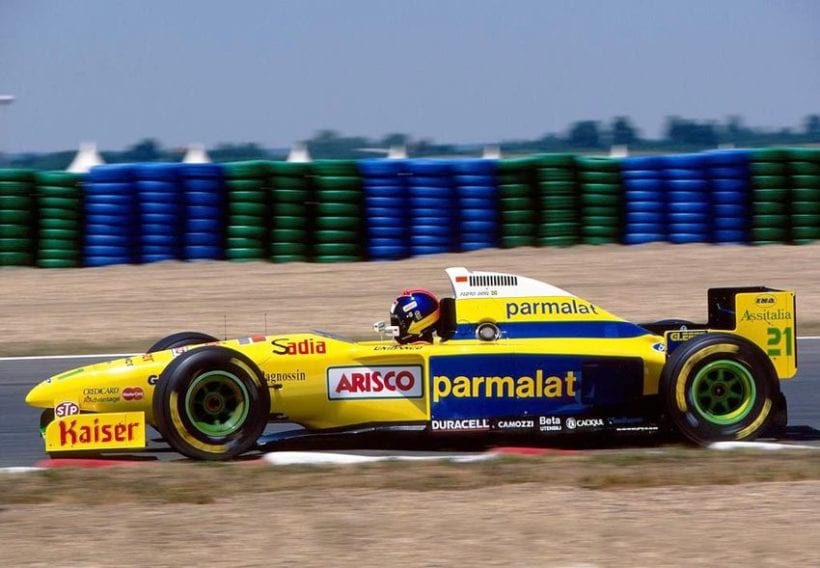 The chassis was a redesign of the defunct Fondmetal 1993 car. It raised no eyebrows however, as it was built like a puzzle, with an underwhelming Ford ED V8 engine.
It was very slow and heavy. Diniz and Roberto Moreno were the drivers. However, they were usually laps and laps behind the leaders of the races. There were huge efforts to make the car more competitive, but to little success. For the 1996 season, Forti and an engineer, Paolo Guerci, hired competent people to the team, but Diniz decided to leave for Ligier and took all the sponsors with him.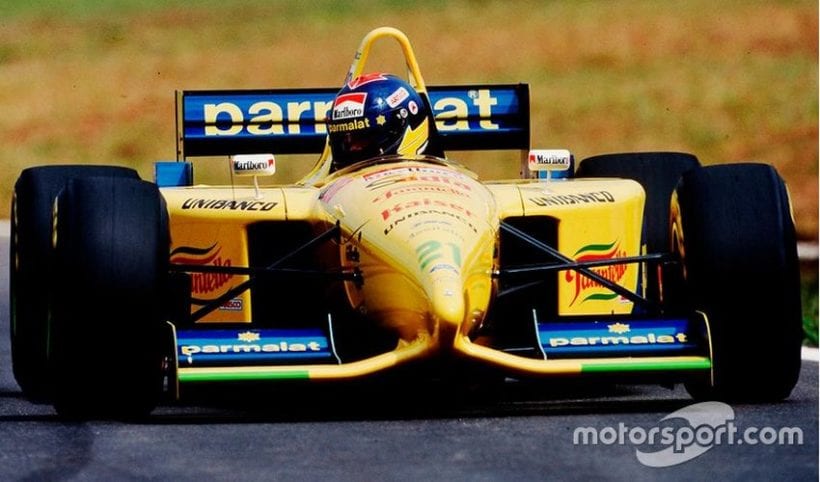 Plans of bringing in a new chassis with a new and powerful Ford engine stopped by then. Andrea Montermini and Luca Badoer were drafted to drive. The latter flipped in Argentina after being touched by non-other than Diniz. A new chassis was produced following this. This was the FG03, and it gave some hope. A war with Shannon Racing ensued unfortunately, an investment entity that had to own 51% of the team. Money became scarce, as the team's story ended after the Hungarian Grand Prix.
---