The new concept that Nissan will present at the Tokyo Auto Salon, and which will have a big premiere in 2019, looks really powerful. It's a Juke Personalization Adventure concept that has a four-wheel drive. The first thing we saw on this machine are the "wheels" that resemble a tank tread rather than real wheels and tires.
Nissan Juke Concept Is Easy To Fight With The Toughest Weather Conditions
What is certain is that for such a vehicle there are no obstacles, no matter what the weather or terrain conditions are. First of all, we think that this machine is great for driving on snow and ice.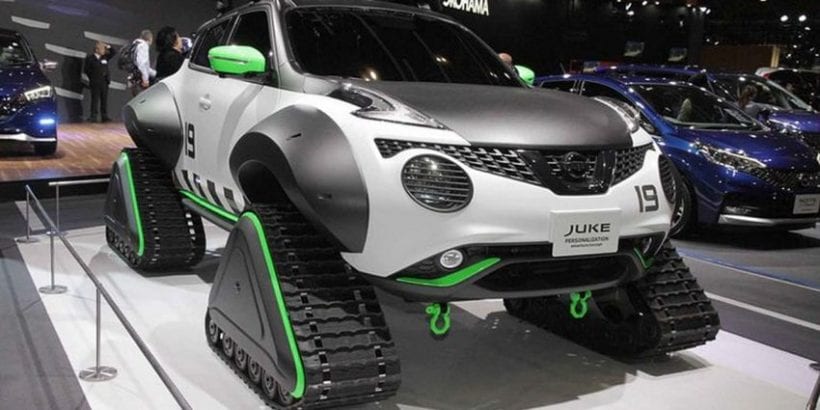 The Nissan Juke Personalization Adventure is in some way a modification of the original Nissan Juke, not ordinary but ultimate modification that can fight snow, mud or any other problem on the terrain. Otherwise, the Nissan Juke has not on the US market for some time, while it is available in some other countries. As we have said, the most significant change from the original Juke model is the four-wheel drive, but the rest of the technical part has remained unchanged.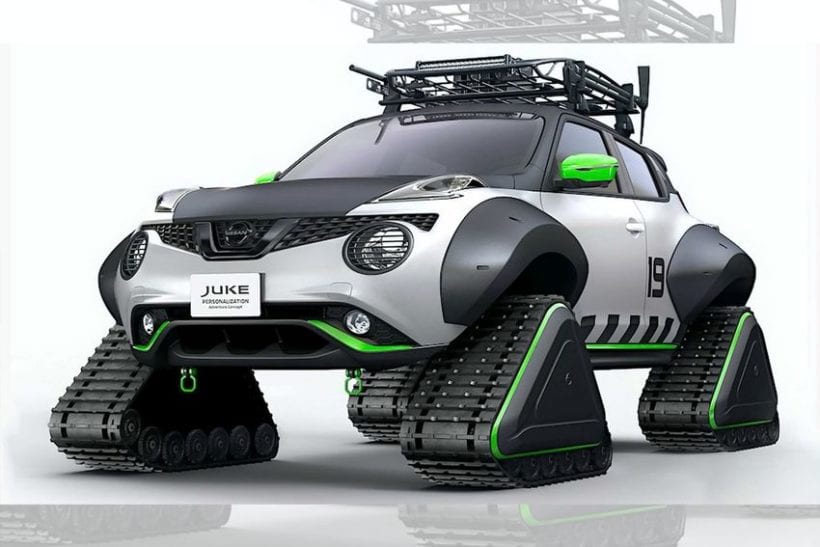 When we talk about outlook, we can see that two colors on the car dominate. It is a combination of black and white, while on bumpers, on mirrors and on tow hooks, that are forward, there is a green color. Also, there is a large carrier on the roof that will allow you to carry a large amount of cargo or luggage. What is even more interesting is the grid on the headlights that will protect them from impacts in some situations. All things considered, this vehicle is the ultimate machine for all the trouble on the terrain.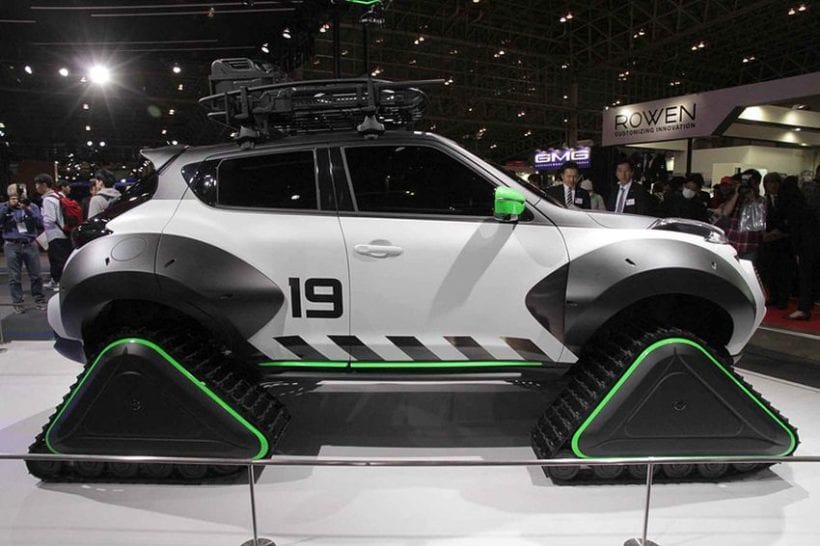 Nissan has not yet released any photo of the interior, but compared to the exterior that is made for an off-road ride, we expect equipment such as a GPS system and similar gadgets for this type of drive.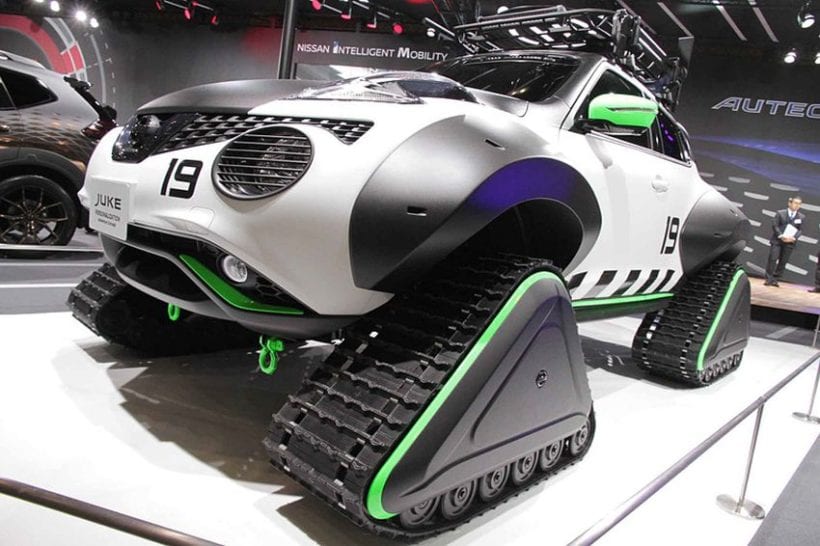 Although this Nissan car looks really unusual in relation to today's cars, it's not the first Nissan model of this type. The Japanese car manufacturer added these "wheels" to the 370Z and made the 370Zki. That was all at the beginning of 2018. Then, in 2017, Rogue Trail Warrior was released. Rogue Trail Warrior is quite similar to the current Nissan Juke concept. What is common in both models is that they were never intended for serial production, but only for car shows. That's why we do not expect the Juke concept to be produced massively, but it will also be a model for the exhibitions. Anyway, who decides to buy a Juke Personalization Adventure, surely, it will be fun for off-road driving and fighting with nature.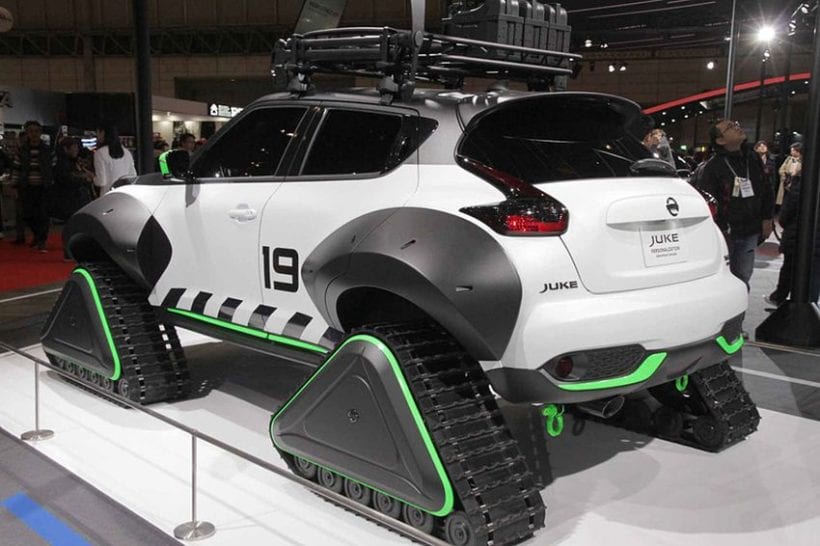 The 2019 Tokyo Auto Salon will be held from January 11 to 13, and Nissan will showcase the SUV model in addition to the Juke Personalization Adventure concept in cooperation with the Japanese tennis player and Grand Slam champion Naomi Osaka, who is the ambassador of Nissan. It is about the X-Trail model that may be more famous as Rogue and which will have a black and gold exterior.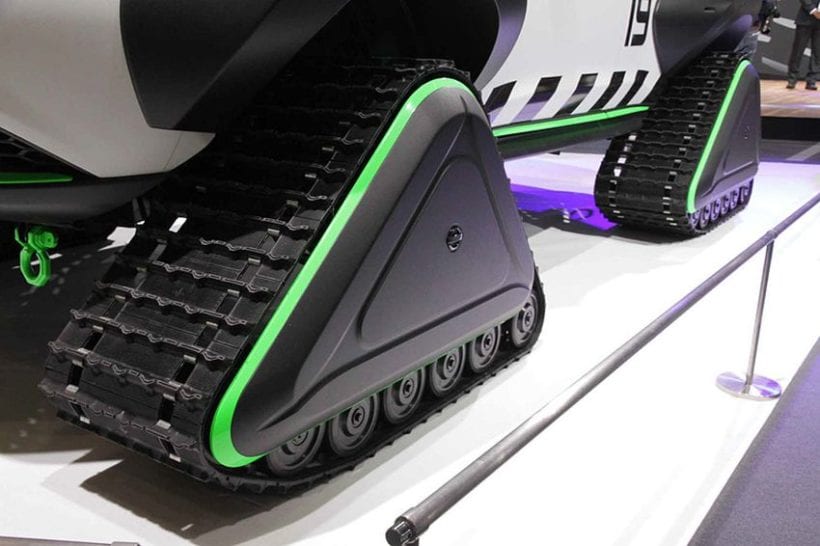 In addition, the show will also feature the Nissan GT-R that will be produced in a limited edition and will be available in dark purple color in combination with black and gold, but also in white edition. Its price is not yet known, but we know it will only be available on the Japanese market and only 50 units will be made.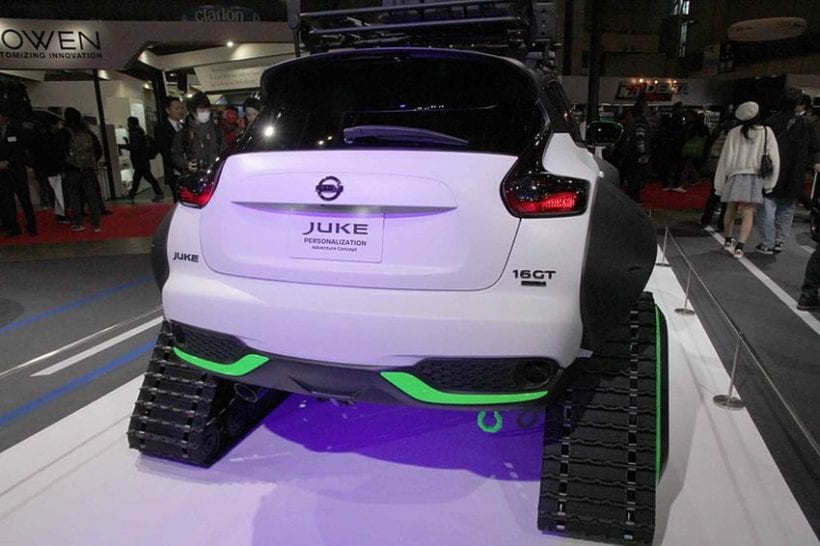 According to Nissan, the color of GT-R was selected again with the help of Naomi Osaka. However, what is certain is that we will see really interesting Nissan cars and concepts in the upcoming 2019 Tokyo Auto Salon.
---