Can I use a small car as a family car? To keep it simple, the answer is yes. But we're sure you're hoping that was the answer when you clicked on this article anyway. The truth is, size does matter (when it comes to cars, wink). Although that does not mean that you can't hack your way to make do with whatever the size of the vehicle that you have and use it as your family car.
There are a lot of things that you have to consider about space-saving in your vehicle as your family grows. For example, a baby might be small, but his/her car seat can get bulky. You also have to bring other travel essentials like a baby diaper, a stroller, toys, a pack n'play, and snacks.
Because of these baby essentials, you have to compromise on certain types of equipment to minimize the footprint, especially inside a small car. This can involve choosing an infant-only car seat over a convertible, or perhaps finding a convertible car seats for small cars if you think the car seat type such as this one is the more practical choice.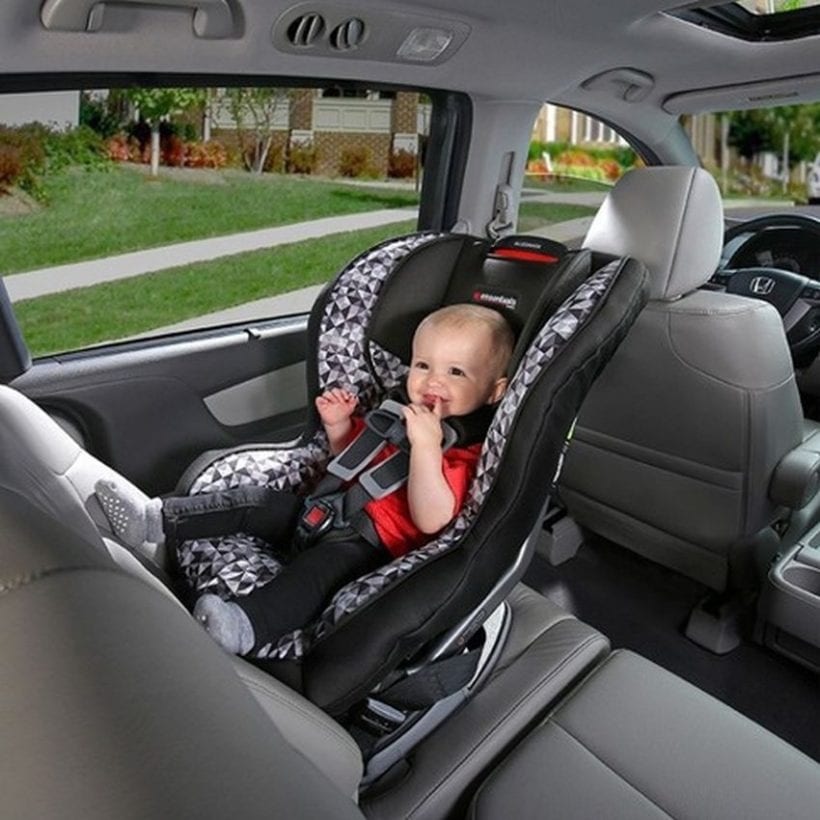 Convertible seats, depending on you and your child, is going to be the more advantageous choice over a single-mode seat. Why? Because at a single purchase, the seat can grow along with your child. And since there are models in the market that you can install 3 across in small cars, the fear of the convertible being bulky is a thing of the past.
But more than the car seat, are there other ways on how you can maximize space efficiently? What are the qualities that should you look for in a small car so that the whole family can use it?
Did you cleverly maximized the passenger room?
There are subcompacts in the market that might look small on the outside but is actually roomy on the inside. You can check if the model has spacious legroom and headroom to keep young ones and adults comfortable. If the manufacturer designed the fuel tank of the car to be pushed far forward, the rear space would be considerable.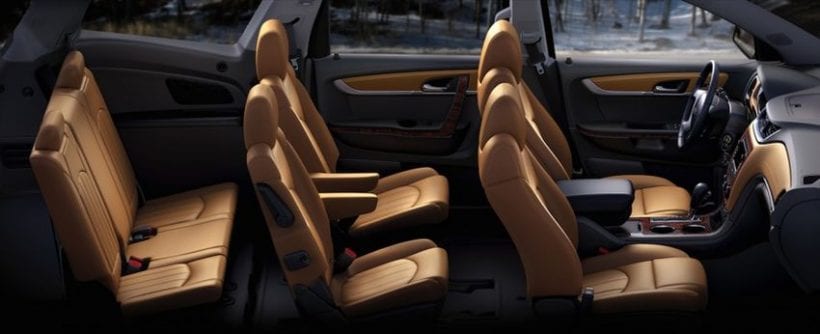 Another great tip is to find cars with second-row seats that you can adjust to maximize the legroom inside. Did you know that there are compact hatchbacks that have this option?
Are your seats heavily padded?
You can lessen the footprint of your child's car seat by choosing a car with seats that are not that heavily padded. We know that your child's safety is inarguably essential, so putting on a car seat is non-negotiable. To install it in a comfortable, safe, and non-space hogging angle, it is important that your seat cushions are flat.
Where do you put your stuff?
A small car does not necessarily mean that you have to leave a large portion of your things when you travel with the whole family. There are subcompact hatchbacks that allow you to do seat configurations and fold some seats to create bigger storage space. For example, if you fold down the back of the rear seats, the space when you lift the hatch is going to be significantly bigger.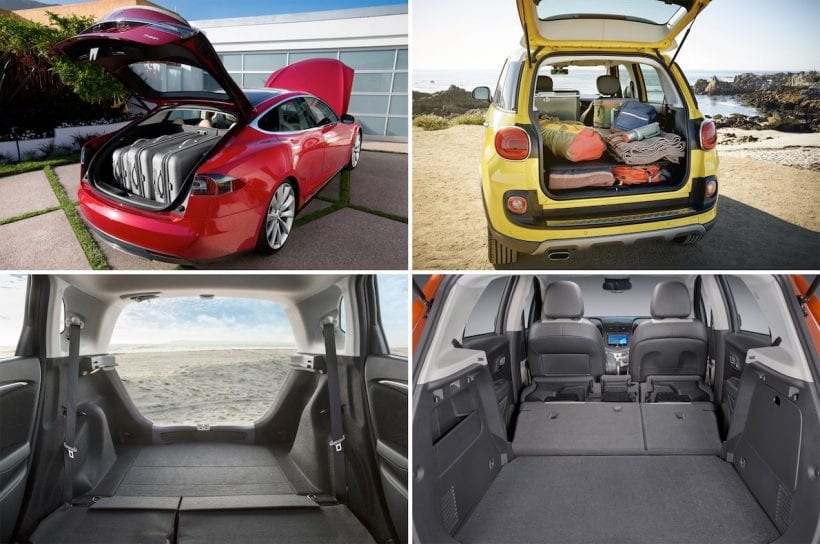 You can also look for small cars that have a tall and wide trunk. Some compact crossovers and hatchbacks are even packed with storage cubbies hidden throughout the car. These places can be the center console, or in some models, under the seat cushions. You can always appreciate multiple compartments, no matter the size (seat pockets) when it comes to small cars. Even slender spaces are going to be useful for particular items.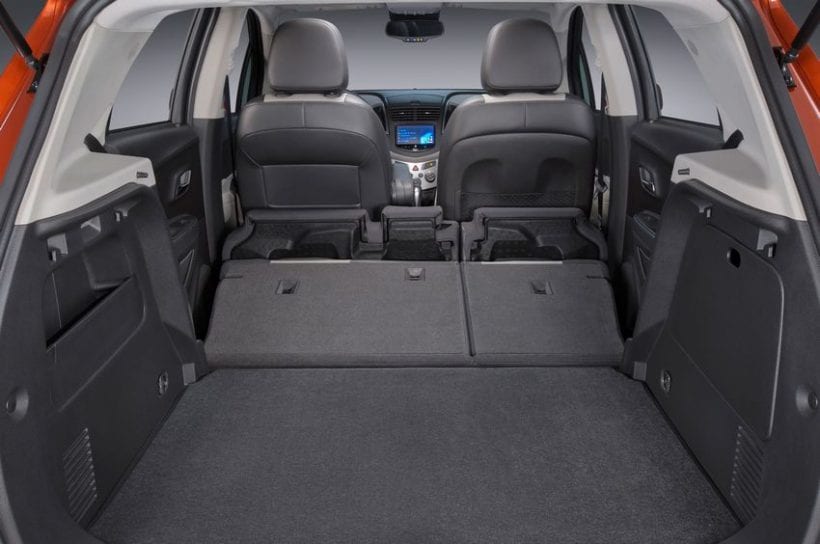 If you want, you can also add an outboard storage for those special occasions where your family is going to pack larger equipment (e.g., camping trips, cross-country visits, etc.) Besides these mentioned storage compartments, there are other places in your car that you can use without sacrificing the passenger room.
An example of this is by placing your cargo on the car roof. You can do it the old school way by tying bags (make sure they are weather-proof) on the roof racks or by purchasing roof boxes which are excellent investments, especially when your trips are frequent.
Lastly, here's something that you might not have thought of because of the small size. Why not put your cargo at the back of the vehicle? You can attach a trailer hitch, and you can add more travel gear. And if these storage spaces are still not enough, you can get a small trailer for your car. Yes, you can still pull a trailer even if you don't own a truck. A car with a split-fold rear seat is going to help you haul a cargo.
A lot of families are opting on choosing small cars such as sedans, hatchbacks, or even wagons over their larger counterparts like SUVs and minivans. We understand them because small cars have big strengths. Some of the attractive advantages that small cars offer are that they cost less, have better fuel economy, does not need a large parking space and you can easily navigate around traffic. You can also save garage space if you're unable to expand it at the moment.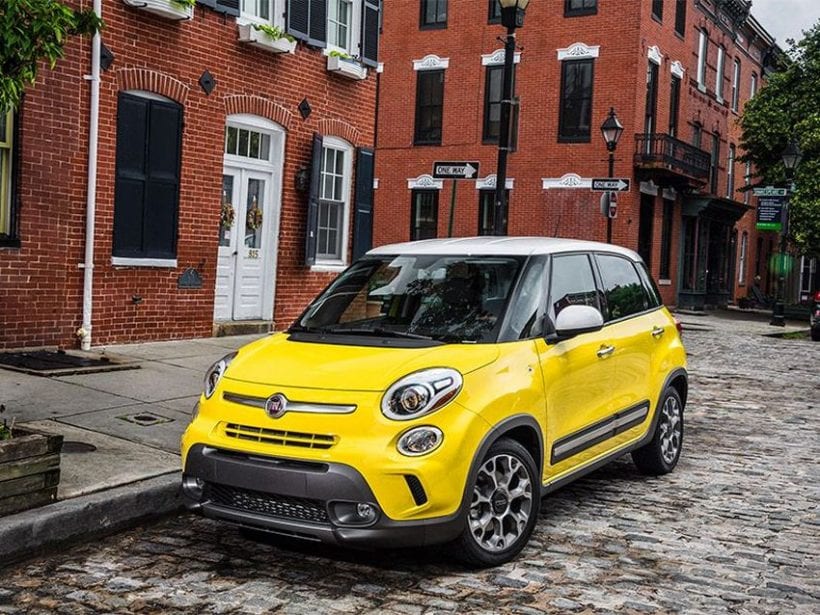 However, if you have a family of four, buying a small car is something that might not be fitting (figuratively and literally.) But the good news is gone are the days where you have to trade your favorite Prius for a minivan when you found out that you're pregnant with your second child. You can still use a small car as a family car as long as you know how to maximize your space well.
We know that you are probably one of those people who have thought of buying the more expensive, gas-quenching larger vehicles because they felt that they'd be needing the space. You know, in case of future trips that'll pack a lot of cargo. But as we have discussed earlier, there are car features and simple ways where small cars can still mean practicality, even for the whole family!
---