Owning a caravan or camper is a wish of many of us, but we do not fulfill this desire due to various "aggravating circumstances", the most significant being that it is an investment that will probably be used for less than a month. There are other factors that influence tourists to still sleep in a hotel or apartment mostly, so we will compare the advantages and disadvantages of caravans and campers.
Campers and camping are not in the category of cheap vacations. If you're thinking about what's worth it, don't even consider this option. Campers and camping are a matter of choice and lifestyle.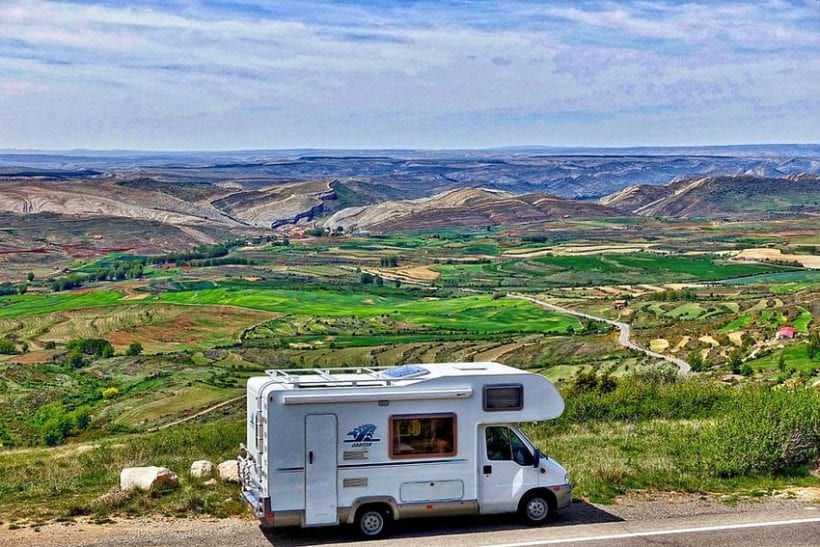 How many people can stay inside?
It depends on the dimensions and interior design. There are versions with 2 sleeping places, up to 8 or 9, and you should know that not all beds have the same dimensions, comfort, ease of access and the like. Also, with a larger number of beds, the dimensions usually grow and accordingly the price.
Minimum equipment?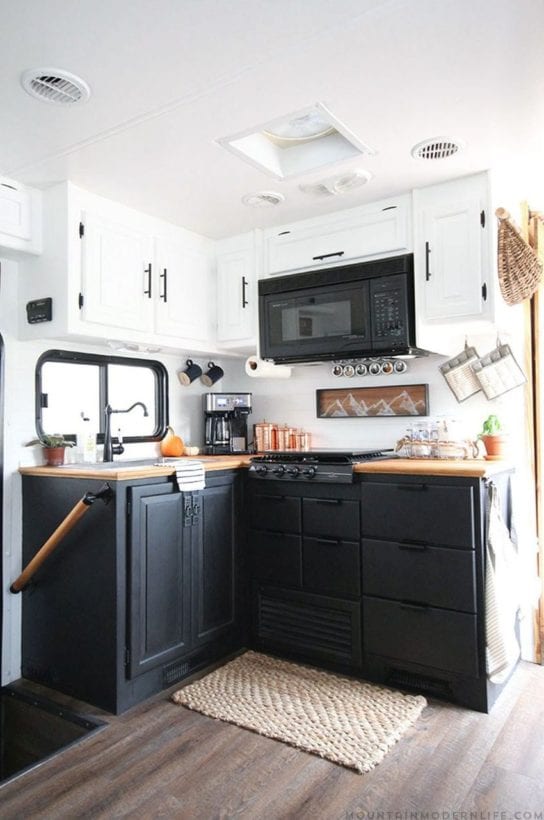 Newer versions are usually richer and better equipped, similar to cars. There is a kitchen, toilet, shower, water tank, waste water tank. If you are buying an older used version at a low price, you always have the possibility of improvising, ie. adding the things you want.
For example, you can install an air conditioner, which can also be used for heating, or install a separate heating system. The options for retrofitting are very wide and most depend on how much you are willing to invest.
Holiday is not the only purpose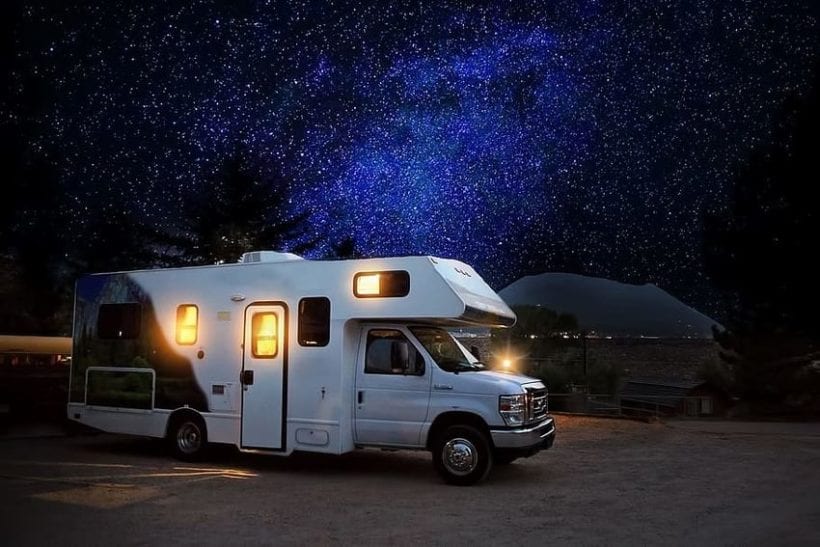 Those who decide to give money to buy a camper or trailer are not "condemned" to use it once or twice a year to go on vacation. They can go to a nearby picnic area every weekend, make a barbecue and drink some beer or a glass of wine without fear of the police, since you will only return to your house tomorrow. The same goes for fishing.
Also, as weird as it may seem, it also makes it easy to visit relatives who live far away, since you don't have to sleep with them, but after dinner you have all the privacy in your home on wheels.
Can I go from beach to beach freely?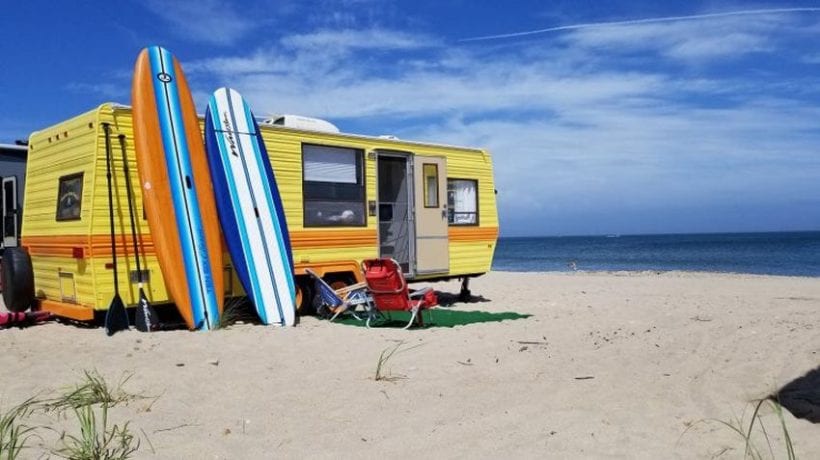 In many countries, camping is not permitted outside campsites. However, you are free to stop in a parking lot or other safe place to rest or sleep. If you stay longer or pull out an awning, set up an umbrella and take out chairs, there is a serious possibility that someone (the police) will come to warn you or charge you a fine.
The experiences are different and in practice depend on the country, part of the country, local regulations and tolerance of the authorities / police and the like. It is therefore very wise to be well acquainted with the local regulations and experiences of other camping enthusiasts before embarking on your journey.
What kind of driver's license is required?
It can be driven with a B category if its mass is no more than 3,500 kg and has no more than 8 seats, excluding the driver's seat.
The caravan can be driven with the BE category if the caravan has a maximum permissible mass below 3,500 kg.
Based on small vans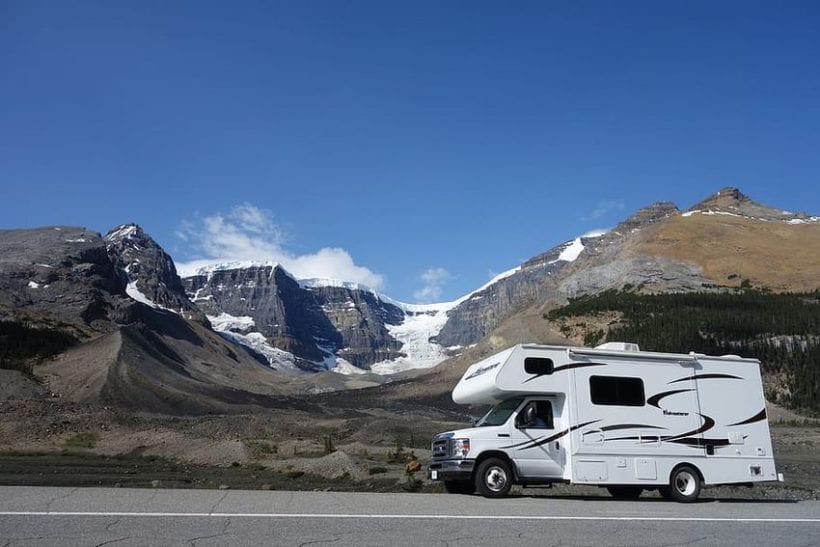 This category is best for beginners. The small ones offers the greatest amount of flexibility, while the user does not have to give up most of the comfort and luxury he can find in larger vehicles. They do not require much driving skills, their dimensions are relatively compact and maneuvering and parking is not too difficult to master even for people who have never driven larger vehicles. It will also be easier to find a suitable place in the camp or a suitable place outside it.
Another advantage is that they can be used in everyday life as a comfortable passenger car.
They do have one big drawback though. Although they often have four beds, only two people will be comfortable in them. This is for couples, not families. Also, often these models do not have a toilet and a bathroom, and the height is not enough. Through the internet, on sites like Skoolie Livin, you can find tips and ideas on how to get the most out of space when it's already limited.
Based on large vans
They are very similar to the previous category, but are based on vehicles that are "one number larger". Given their noticeably larger dimensions, getting used to the ride will be more difficult than with small vans, but they are still compact enough that there should be no problem finding a suitable campsite or driving through the narrow roads that sometimes lead to the campsite.
Despite its large dimensions, you cannot expect maximum comfort. They are intended for two to four persons, ie for couples and families with small children. However, the clear advantage is that there is a lot more luggage space than in smaller models.
Campers with full upgrade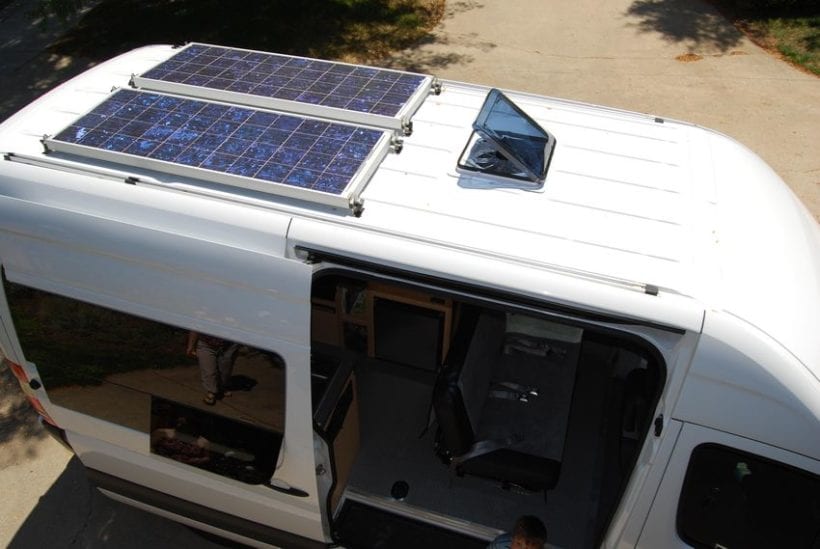 These are typical family models, and ones you will most often encounter on the roads at campsites across Europe. This type is divided into two floors, with the extension extending even above the driver's cab all the way to the front of the car.
There are beds on the upper floor of the vehicle. Due to this arrangement, some models can have as many as seven beds, but most often these ones are used for 4 to 6 people and are very comfortable to accommodate the whole family.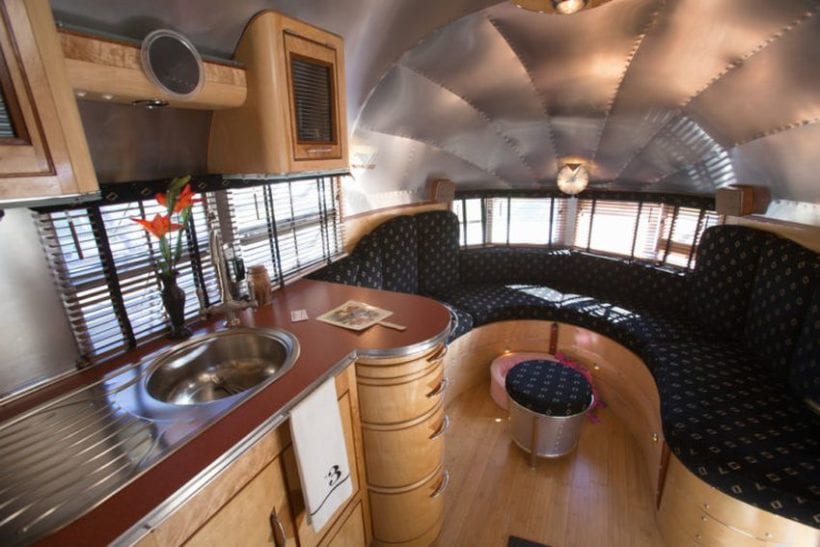 In these models you feel very comfortable because of the large interior height, and there is plenty of room for all your luggage. In addition to the cabinets in the interior, many models have an extra rear trunk and sometimes a double floor. Although they provide a great level of comfort, they are very large and this can be a problem.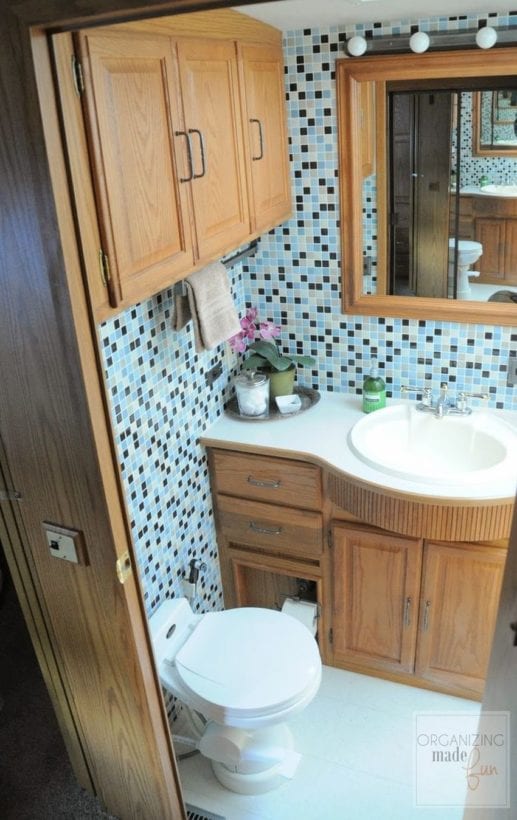 Another problem of huge dimensions and mass but also poor aerodynamics is high fuel consumption. However, despite all the drawbacks, these models are the most popular, especially as they provide the best value for money.
Big luxury models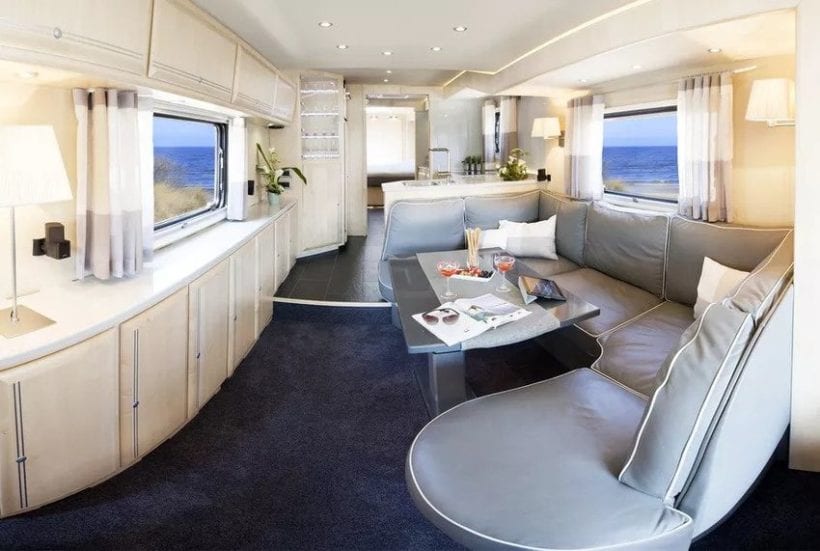 With these models, you cannot identify on the basis of which vehicles they were built. They are often much heavier than 3.5 tonnes and require a C category to be ridden. They are very luxurious and expensive.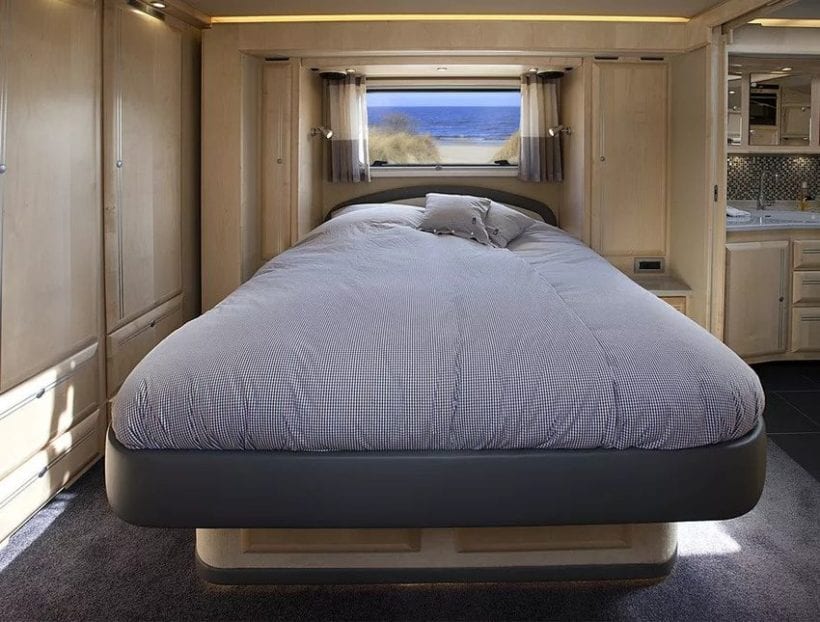 These are real "yachts on wheels" whose purpose is not only to camp comfortably but also to show status and prestige. In order to have as much interior space as possible, some models are equipped with slide-out sides that allow the entire camper to extend a few more meters at the push of a button.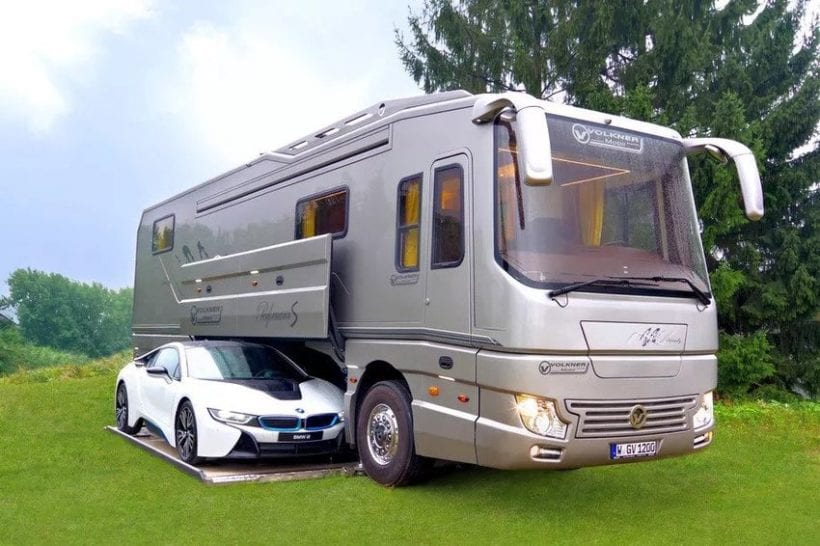 Others, however, have "garages" for car transport. There is no limit in this class, but going with it requires a lot of planning and checking. Namely, their truck dimensions don't allow you to go just about anywhere.
Conclusion:
The camper offers you a completely different vacation from the one you are used to. It will suddenly make you realize how many wonderful destinations you have not been to, how much you have missed out on in your life by spending your vacation always in the same place. This opens up countless possibilities that you are not even aware of.
---