The SUVs are some of the most popular vehicles today. Tough, versatile and family friendly, the top pickup truck models are always among the bestsellers. Although only a small number of manufacturers produce pickups, they have a wide variety of sizes and capabilities.
From midsized work trucks to heavy-duty monsters and even luxury versions, they have it all. Choosing the best one for your respective needs can be a challenge, even for the experts on payload limits, normal and fifth wheel towing and axle ratios. Here is a list of the best and most convenient trucks to help you get yourself that perfect SUV.
1. Best Midsize Trucks
These trucks are smaller than their full-size cousins and they have a lower payload and towing limit. However, they are much easier to maneuver and control in crowded places and parking lots. Accordingly, they are cheaper. Purchasing one of these makes complete sense for those who like the aesthetics of a truck. Also, for business owners not in need of a big truck, a smaller pickup is great. Here are some of the best models that fall into this category.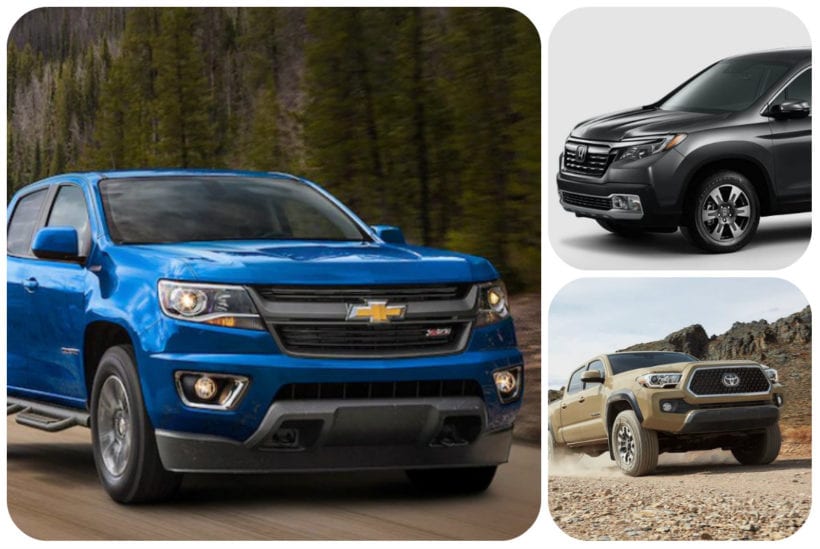 2018 Honda Ridgeline
The 2018 Ridgeline has a carlike body, instead of a usual body-on-frame construction. This lowers the maximum towing capacity, but on the other hand, the truck rides much more comfortably than its rivals do. It has a spacious cabin, with plenty of room for four adults to sit comfortably. The truck sports a lockable under-bed trunk ideal for stowing valuables or tools, as well as a dual-action tailgate, which can open down or to the side. Ridgeline is the right choice unless you plan to tow some serious pounds, or attempt to crawl up some big rocks. Starting price is US $30,705, while its fuel economy is 21-22 mpg. Max towing capacity reads 5000 pounds, while the maximum payload capacity is 1569 pounds. Its engine packs 280 horsepower. For all your belongings, a 5.3 feet long bed is available.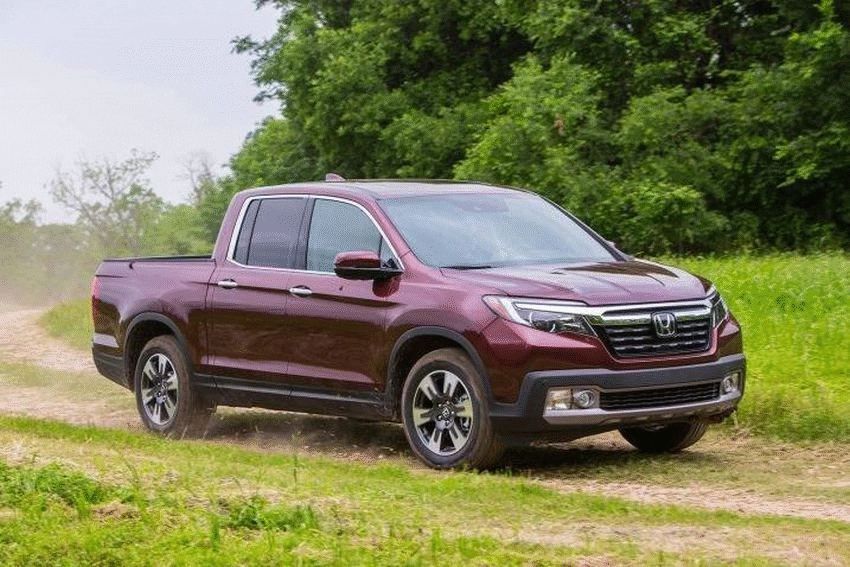 2018 Toyota Tacoma
Those who enjoy off-roading love the Tacoma for its great performance. Today, Toyota's famous truck is also good for those who rarely leave the asphalt and need some speed. Even the basic model owns features that cost extra on its direct rivals, including, for example, the automatic emergency braking, or the adaptive cruise control. It also offers a manual transmission and a powerful V6 engine, packing between 159 and 278 horsepower. In addition, it possesses great handling, a comfortable ride, a satisfying steering feel, and an easy-to-use touchscreen interface. The fuel economy of the Tacoma is 18-21 mpg. The maximum payload capacity is 1620, while the towing capacity ranges from 3500 to 6800, depending on which engine you choose, the 2.7L inline-four, or the 3.5L V6. The bed length is between 5 and 6.1 feet depending on the model. Tacoma's starting price is US $26,195.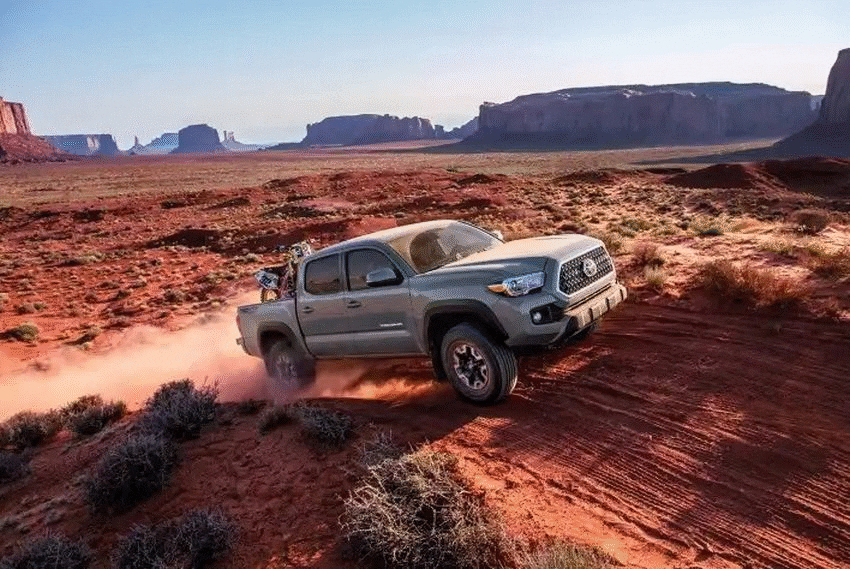 2018 Chevrolet Colorado
Current Colorado model took a big step forward compared to its predecessor when it appeared in 2015. Three years later, and the truck is still among the best in its tier. The highlights of the truck include a strong V6 engine ranging from 181 to 308 horsepower, a decent ride, and the standard Apple CarPlay or Android Auto integration. For rock-crawling fanatics, the ZR2 model will get you where you want to go. The Colorado boasts the only diesel engine in this class, which ranges from 3500 pounds on a 2.5L inline-four engine, to the class-leading 7700-pound towing capacity with the 2.8L inline-four. Max payload capacity is 1574 pounds, while the fuel economy of this Chevy is 17-25 mpg. Its bed is between 5.1 and 6.2 feet, and the starting price for this SUV is US $21,195.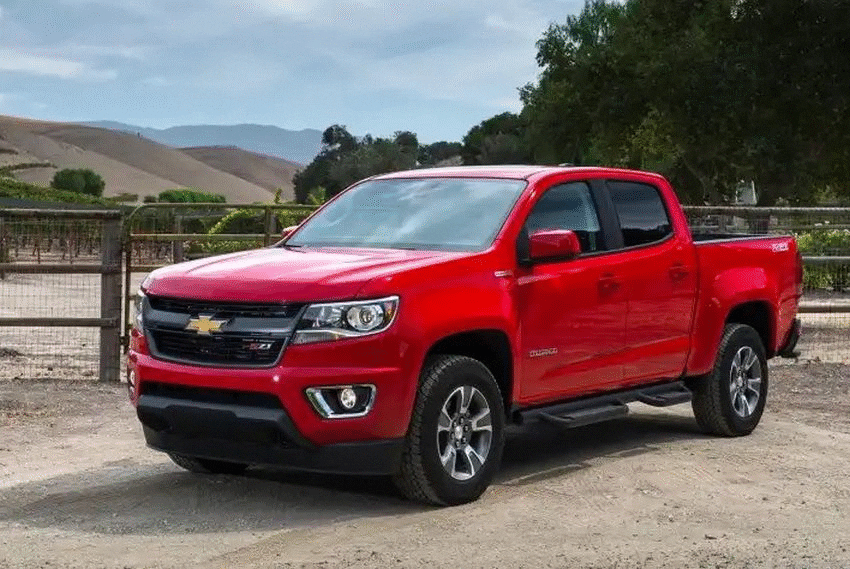 2. Small Trucks vs. Midsize Trucks
If you want a truck smaller than a midsized one, you will have to look for used models, as nothing smaller is produced today. Compact trucks with low ride heights and low price tags gave way to taller and larger, more capable and comfortable trucks. Midsizers are often considerably less expensive than full-size trucks, but without spending at least $20,000, you cannot really get a good SUV.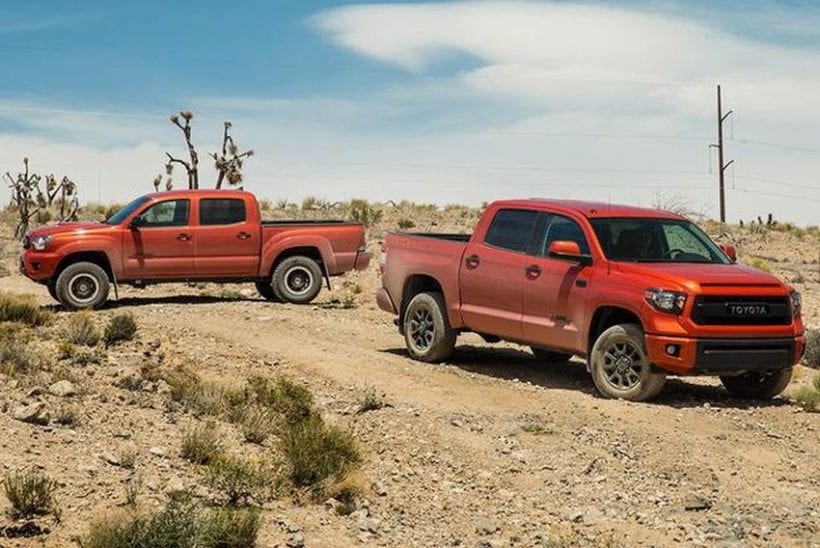 Best Full-Size Trucks
For many in need of a new truck, the options start and end in the full-size class of pickup trucks. They balance utility and practicality and have greater hauling and towing capacities, while also being more comfortable and less expensive than heavy-duty trucks. Let us meet the three top models that represent the middle tier of pickup trucks.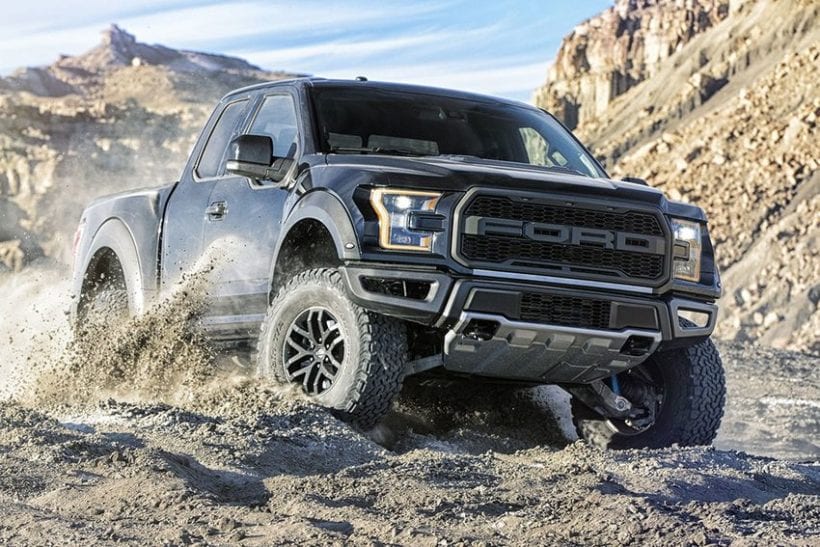 2018 Ram 1500
The current Ram 1500 feels like a revelation on rough and tough roads. Instead of a traditional suspension in the back, it uses coil springs that allow an extraordinary comfortable ride. This allows an optional air suspension that also levels the truck when the bed is weighed down, or while towing. The towing capacity ranges from 7600 and 10620 pounds, depending on whether you opt for a 3.6L V6 or a 5.7L V8 engine. The engines produce between 240 and 395 horsepower, while the fuel economy is 14-23 mpg. The max payload is 1880 pounds, and a lot can fit in a bed that ranges from 5.6 to 8.2 feet. Starting price of this truck is US $28,490. The 2018 Ram is fully competitive in its class, but it will soon be replaced with the 2019 model.
2018 Ford F-150
Although it does not possess the Ram's great ride quality, the Ford F-150 has its own unique trait in the form of bed and body panels made of high-strength aluminum, which results in a lower weight than what is usual in this tier. This provides class-leading tow ratings, ranging from 7700 pounds to 13200 pounds, depending on the engine option (3.3L V6 or 3.5L V6), and also pushes the max payload capacity to 3,270 pounds. Both twin-turbo V6 engines offer awesome performance and a 16-22 mpg fuel economy, while the Ford Raptor's engine roars within the range of 290-450 horsepower. These differences between trims offer something for everybody who opt for the F-150. Add a 5.5-8 feet bed length to this, and you got yourself a great truck. The starting price is US $29,100.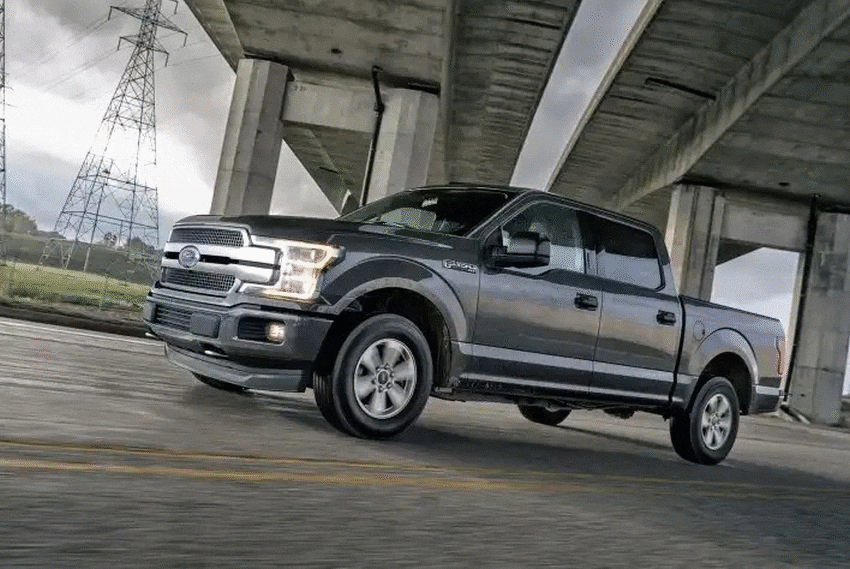 2018 Chevrolet Silverado 1500
One of the best pickup trucks currently, the 2018 Silverado 1500 is very notable. It includes a rearview camera, and a touchscreen interface and Android Auto /Apple CarPlay options, and a 4G LTE Wi-Fi hotspot. It is clearly meant for more than just heavy work in the field. The maximum conventional towing capacity is 7600 pounds with the 4.3L V6 engine, and 12500 pounds with the 6.2L V8, while the max fifth wheel towing is 7500 and 11600 pounds respectively. These different engines provide a range of 285-420 horsepower, and a 17-20 mpg fuel economy. Maximum payload is 2250 pounds, with a 5.7-8 feet bed. The base price of the SUV is US $29,695.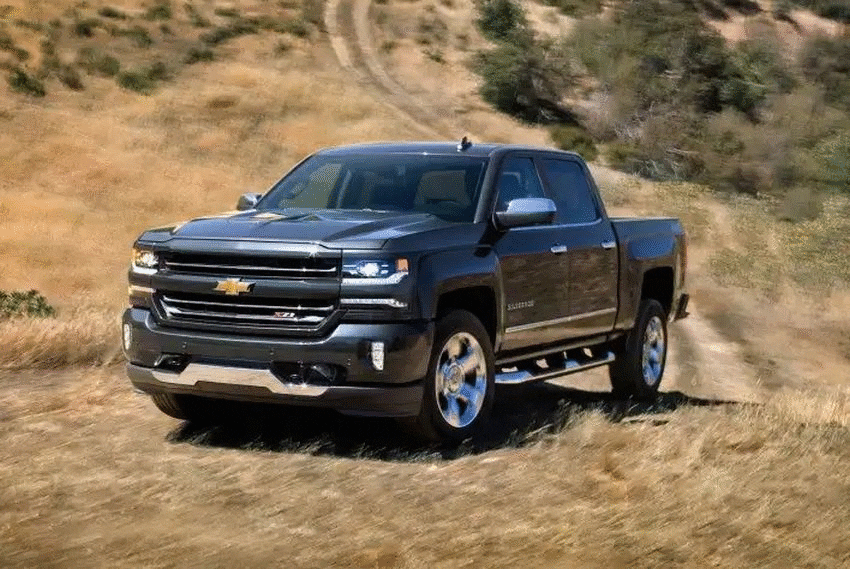 3. Full-Size Trucks vs. Heavy-Duty Trucks
Full-size pickups are great all-around vehicles, but still, for some customers their towing and hauling limits might be too low. A heavy-duty truck is then the last option. They are much larger, more expensive and harder to park. Because of their EPA classification, they do not need to post fuel economy estimates. These giants are perfect for to pull a large luxury trailer on a road trip, or move a heavy piece of farm equipment. Although they prioritize capability over comfort, heavy-duty trucks do not ride nearly as hard as one may expect. Most share model options with full-size models, so you can get that luxury cruiser you always dreamt of owning, but in a bigger version.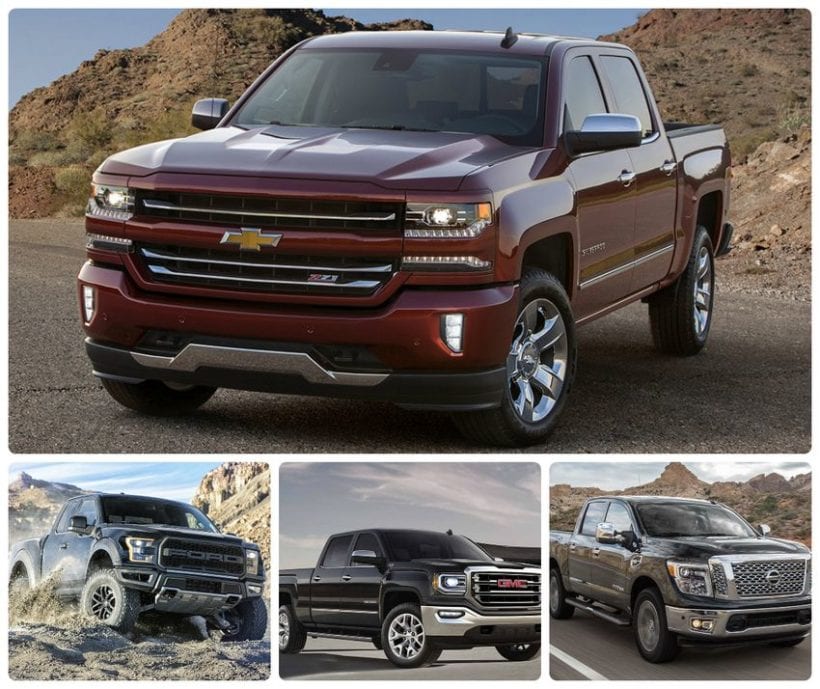 4. Best Heavy-Duty Trucks
With bigger towing and payload limits, heavy-duty trucks are able to transport heavy materials over lengthy distances. In addition, they are not commercial vehicles, meaning they can also move passengers comfortably. Here are some of the top picks among the juggernauts.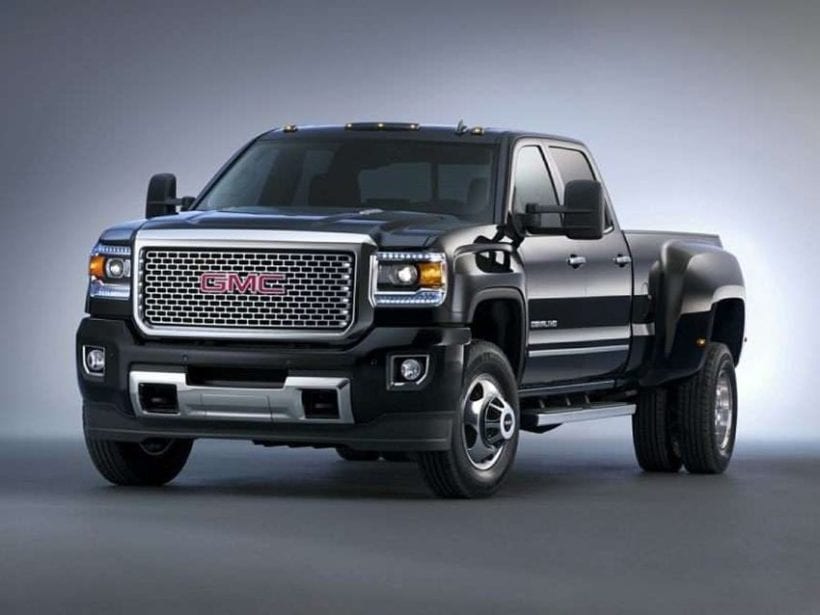 2018 Ram 2500
Like the 1500, the 2500 sports a rear coil-spring suspension, which provides a more comfortable ride than other pickups. Also similar is the air suspension that keeps this beast level while hauling or towing heavy cargo in the back. This Ram does not come in an extended-cab variant however. Instead, the Mega Cab model is available providing more room inside. The cherry on top is the super-cool, trail-ready Power Wagon. Starting price for this behemoth is US $33940. It has a maximum payload capacity of 3890 pounds. The engine provides 350-410 horsepower. The maximum towing capacity is 13880 pounds with the 5.7L V8, and 17980 pounds with the 6.7L inline-six engine. The length of the bed on this truck is 6.3-8.2 feet.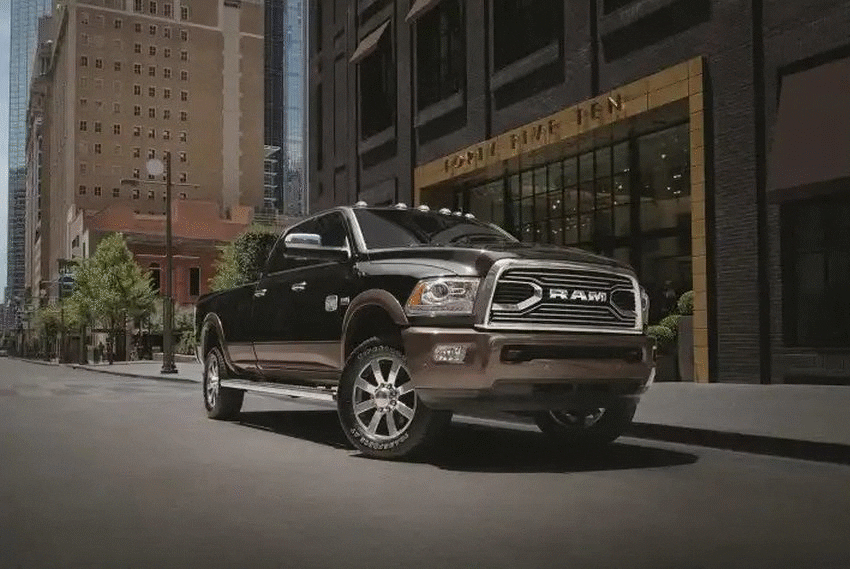 2018 Ford F-250 Super Duty
The F-250 Super Duty rides just fine for a truck like this. Like the F-150, aluminum is ever-present, providing it with slightly higher tow and payload compared with its rivals. Although impossible to tell, lower weight usually also means lower fuel consumption. With an emphasis on comfort, a high-quality interior and excellent power delivery from the powerful diesel V8 providing 385-450 horsepower, it is easy to recommend it. Its bed length is 6.8-8.2 feet, while the maximum payload is 4250 pounds. Regarding the towing, it offers 15000 pounds of conventional towing and 15700 pounds of fifth wheel towing capacity with the 6.2L V8, while the 6.7l V8 engine offers 18000 pounds of both towing capacities. Starting price of this Ford truck is US $34,280.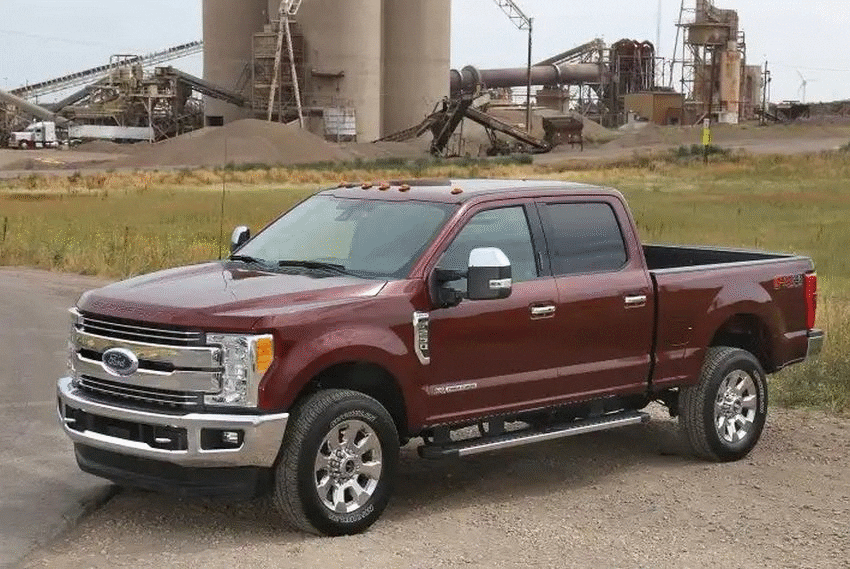 2018 Nissan Titan XD
The Nissan Titan XD sits comfortably between the beasts and the everyday light-duty pickups, with a lower payload capacity of 2910 pounds and a towing capacity range of 11600 and 12640 pounds, depending on the choice of engine (5.6L V8 or 5.0L V8). It makes up for this with a five-rail cargo tie-down system, great braking and top-notch build quality. The optional diesel engine is less expensive than competition. Unlike some of its rivals, you can get a Titan XD diesel-powered off-road version, the Pro-4X. If you prefer luxury cruising, the deluxe Platinum Reserve is for you. The aforementioned engines produce 310-390 horsepower, while the mac payload capacity sits at 2910 pounds. You can pack all of your necessities in a 6.5-8.2 feet long bed. The price of the Nissan Titan XD starts at US $33,335.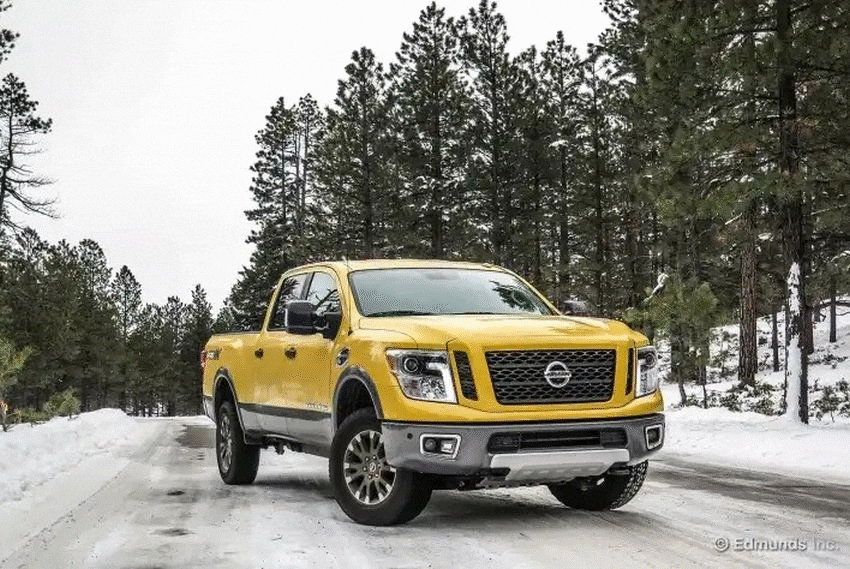 5. Best Diesel Trucks
Each truck tier has at least one model running on a diesel engine. Diesel offers superior towing and torque when compared to gasoline engines. Diesel-powered trucks have a better fuel economy, while the downside is a slower acceleration and a higher price tag. You cannot go wrong with a diesel truck rich in torque if you need some serious towing. Let us look at some of the best truck running on diesel from all of the SUV tiers.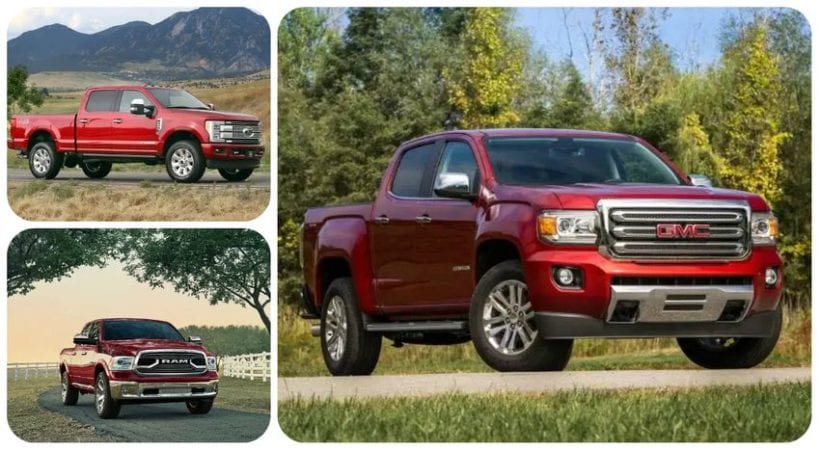 2018 GMC Canyon Diesel
GMC Canyon is the only midsize pickup with a diesel engine option. With 369 pound-feet of torque and 181 horsepower the 2.8L four-cylinder engine grants a maximum towing capacity of 7,700 pounds, easily beating the gas-powered V6 engine's 7000 limit. The diesel has a 23-25 mpg fuel economy, which is 4-5 mpg better than the V6. Although pretty slower, the diesel engine is expensive, with the starting price of US $37905. The maximum payload capacity is 1605 pounds, while the bed length is 5.1-6.2 feet.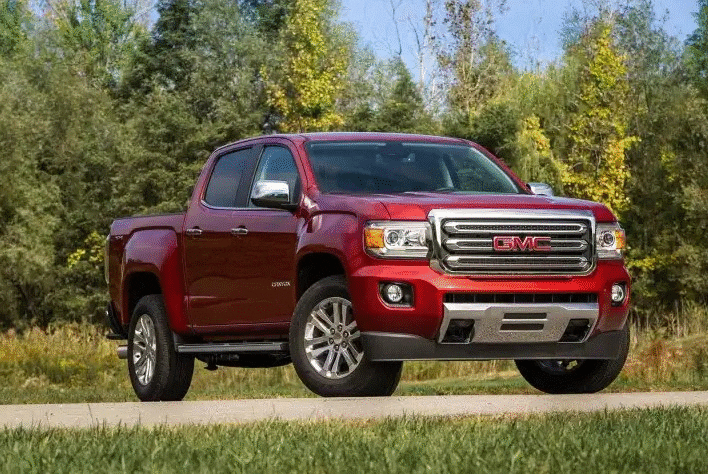 2018 Ram 1500 Diesel
Similar to the GMC Canyon, the full-size 2018 Ram 1500 is the only diesel truck option in its class. The Ram's 3.0L V6 engine boasts 240 horsepower and 420 pound-feet of torque, granting the truck a max towing power of up to 9,210 pounds. It is also very fuel efficient, with a 22-23 mpg economy. The bed length of this truck ranges from 5.6 and 8.2 feet, and it has a maximum payload capacity of 1600 pounds. Its starting price is yet to be decided.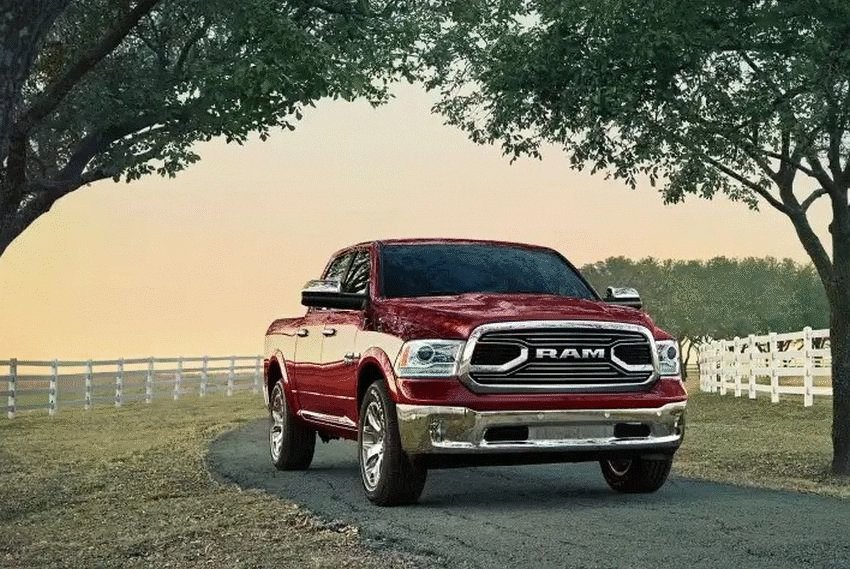 2018 Ram 2500 Diesel
The 2500 edition of 2018 Ram offers an inline-six 35-370 horsepower diesel instead of the conventional V8 engine. The towing capacity is right up there with best of them, with 17980 pounds, while the fuel economy is probably better than the gasoline version. The Ram 2500 is also the only one with a manual transmission option, but this version can tow a bit less. While you cannot go with the diesel engine in the Power Wagon, the Off-Road package adds some of the features to the diesel 2500, like a protective skid plate for the transfer case, and the Bilstein shocks. Maximum payload is 3160 pounds, while the bed area length is between 6.3 and 8.2 feet. The price for this monster starts at US $43,140.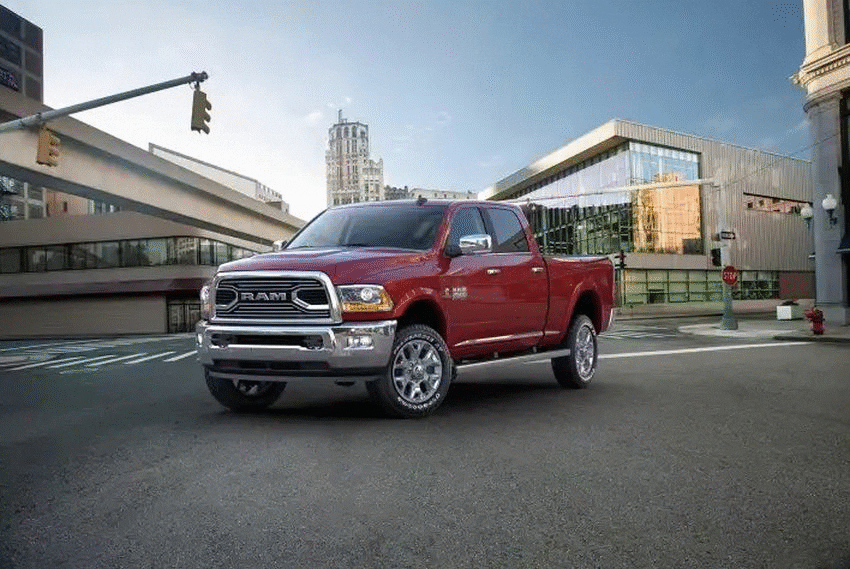 2018 Ford F-250 Super Duty Diesel
The 6.7-liter diesel V8 engine packs 450 horsepower and 935 lb-ft can out-tow the gas V8 engine edition by more than a ton. We are talking about 18000 pounds of both conventional and fifth wheel towing capacity. The F-250 diesel also beats the Silverado 2500HD by thousands of pounds in conventional towing, although they are almost the same when using the fifth wheel. With a quiet interior, compliant ride and a smooth six-speed automatic gearbox, you could easily forget that you are behind the wheel of one of the most capable heavy-duty pickup trucks on the market. It has a max payload capacity of 4250 pounds, and a bed that ranges from 6.8 to 8.2 feet. Starting price for this Ford is US $43,275.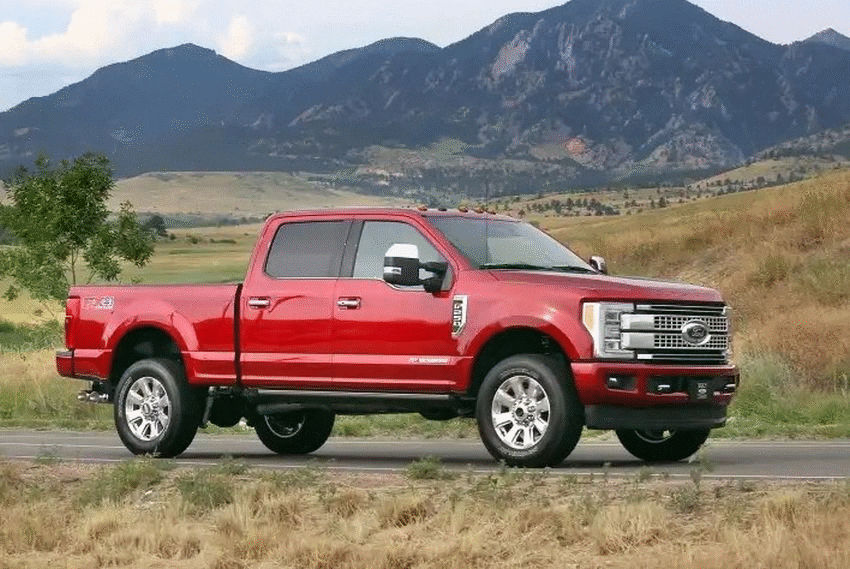 6. Diesel Trucks vs. Gasoline Trucks
Diesel-powered trucks can tow more while consuming less fuel. The primary downside is the cost, since diesel engines are thousands of dollars more expensive than gasoline engines. The question is how important fuel economy is to you, and how much you need to tow with your truck.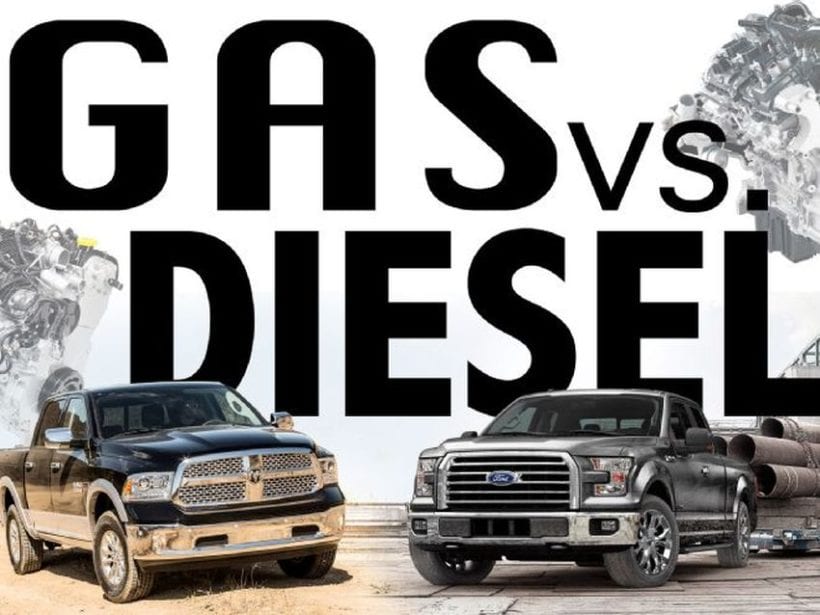 7. Best Trucks for Towing
The higher the towing limit, the higher the cost. Most midsize pickup trucks max out over 3 tons. Full-size trucks will cost more but are easily able to go over 10,000 pounds. Heavy-duty pickups pack unreal towing capabilities, and their diesel engines rich in torque make towing up a mountain slope a walk in the park. One more tier up are the 3500 series trucks with a dual rear-wheel option, which provides more stable towing. If equipped properly, they could tow more than 20,000 pounds, with some absolutely insane trucks reaching 30,000 pounds.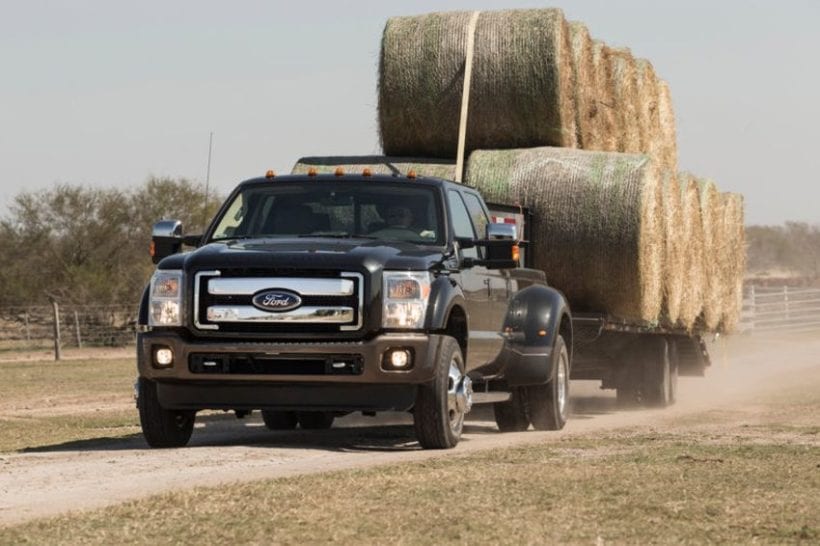 8. Top Features for Trucks
Each new pickup comes with a rearview camera display, while surround-view monitors are even better, giving the driver a 360-degree view of the area surrounding the truck. Tall hoods make it hard to guess exactly where the front of the truck is, so parking sensors in the front are another convenient feature. Last but not least, trucks tend to be wide, so it is useful to have a lane departure warning system. There are also a few truck-specific features to look for. To secure everything in the bed, you will need tie-down cleats, while cargo bed lights, except for looking cooler, can help you find your tools and gear in the dark.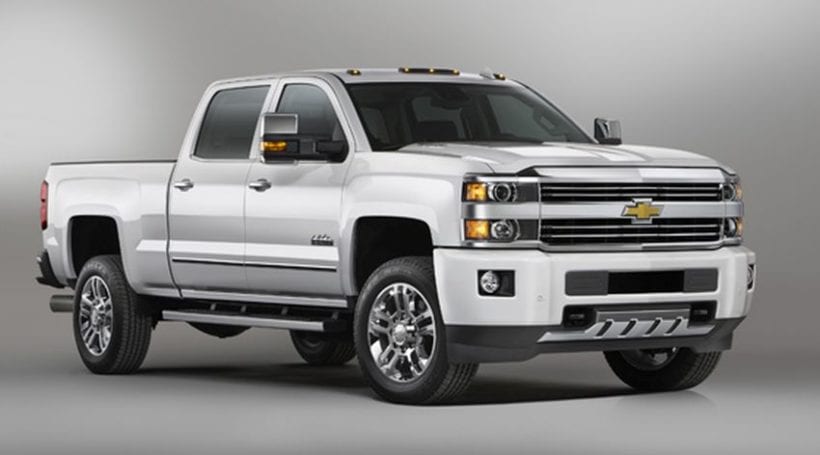 Tow mirrors are necessary for serious towing, as they are wide and have multiple pieces of glass to help you keep track of your trailer. Another great addition are the ground-clearance-reducing side steps, a handy and attractive way to make sure all the passengers can more easily and conveniently enter the truck.
9. Choosing the Best Pickup Truck
If you are just looking for a regular truck with no crazy feats in mind, a midsize pickup is the optimal way to start. It is also easier to park, as well as maneuver and drive in the city. A full-size truck is perfect for those who need extra room on the inside, a larger bed in the back, larger tow limits, or additional safety and luxury features. Heavy-duty trucks are the obvious choice for those who frequently need to tow or transport extremely heavy work equipment. For off-road lovers, a great choice in any of the following: the midsize Chevrolet Colorado ZR2, the full-size Ford F-150 Raptor, or the heavy-duty Ram Power Wagon. They will all get you where you need to be, do not worry.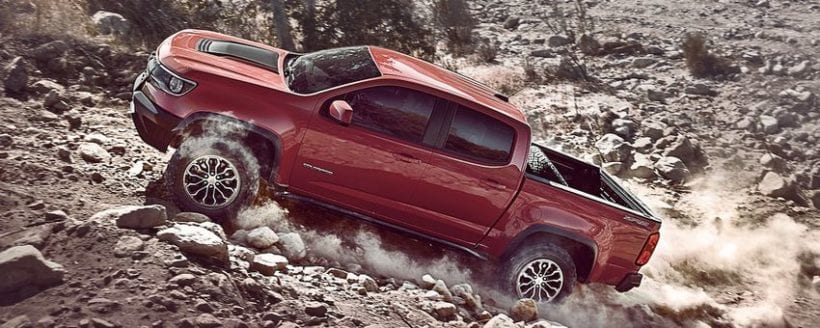 The number of different tiers is small, but there is a wide variety of different models. With nearly infinite customization options, it can be difficult to go through the dealer's inventory in order to find the perfect vehicle. Getting a new vehicle is a fun experience, although stressful at times. But if you are looking to update your driving or working experience, look no further than our list of the best and most reliable pickup trucks currently on the market!
---