Among many types of car engines, the vvti engine is and will be one of the most noticeable technologies ever invented. This engine is famous for its ability to save more fuel and produce more power and torque than the standard engine. It said that you can save up to 30% of your car fuel consumption with this engine. Why it can do that?
How Does VVT-i Work?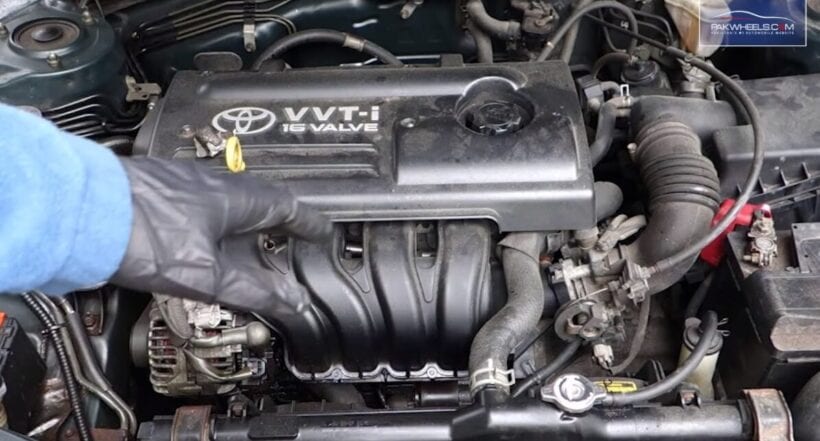 To find more about how this engine can save that amount of fuel consumption, you need to know how this technology works. VVT-i is the abbreviation of Variable Valve Timing with Intelligence. The main parts of vvti systems are oil control valve and vvti gear (click here to learn more about oil control valve). And from its name, you can easily see that this technology adjusts the valve timing work. Plus, the intelligence part allows it to work smartly to provide more effective and optimal performance than VVT, the previous version of this engine.
The car engine valve moves to produce power. When it works in high RPM, the more power it can produce. The power can drop when you change the gear. At this time, the RPM will reach a low level, which also can affect the car acceleration. The old car engine doesn't have any features or functionality that can deal with the problem. It can't keep the RPM at above the normal level for reaching stable speed and acceleration.
VVT-i engine varies how the valve opening and closing during the clutching process. Moreover, with the intelligence system in it, it knows how to do that more effectively. With this system, the engine won't drop the RPM level below the safe limit that can cause the acceleration drop as well. This means your car can maintain its RPM and acceleration at a high level.
This stable performance also helps you to save more money and fuel. You don't need to push the throttle pedal too deep to reach the speed or acceleration you need. Your acceleration will keep running at a good level. Without pushing your car too hard like this, you also can control your car fuel intake to the minimum. That means you don't need to spend more on buying fuel for your car. Moreover, your engine will also last longer, plus you also can save more money for maintenance.
In short, from understanding how the VVT-i engine works, you also can find out the big advantage. This engine brings the car performance to another level. It also gives the car owner more useful things on other aspects as well, such as money-savers, less maintenance and many more. So, if your car uses this car engine, you have chosen one of the best cars you can ride for your everyday activity.
The Disadvantages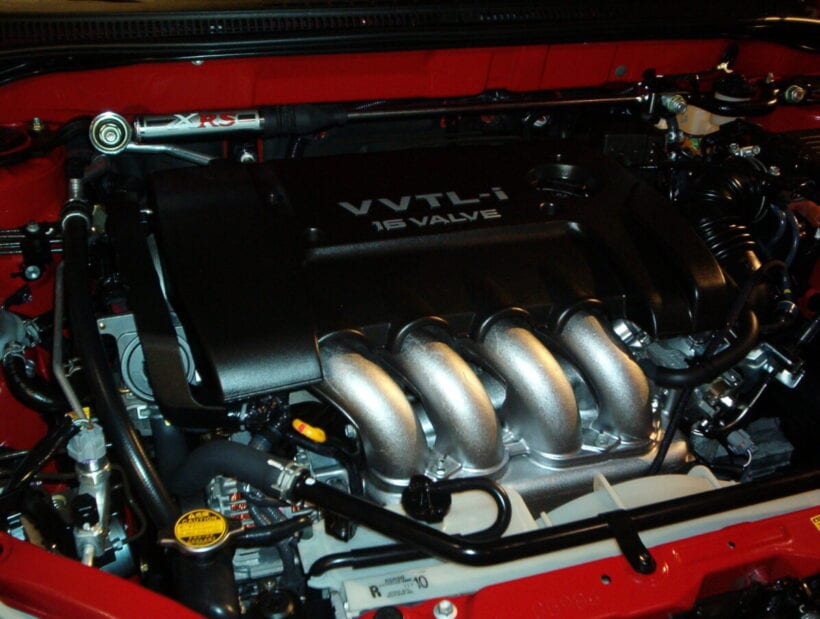 We can easily call the VVT-i engine as one of the best car engine technology. However, even though it is one of the best car engines you can find today, VVT-i also has some disadvantages you need to know. At least, by understanding its flaw, you can use it effectively. Or, if you plan to modify your car and plan to change its engine with VVT-i engine, you can determine where it is a good choice or not.
First of all, VVT-i is not a good choice for high rev type car engine. The response for varying the valve timing is not that good for high rev type driving. It can't act faster for this purpose. Therefore, instead of giving your car a better performance, your car mostly will lose its power and acceleration. You won't get the speed that you are expecting from your high rev setting.
We also said that you can save 30% of your fuel with the VVT-i engine. However, if your car setting doesn't match the VVT-i engine preference, your car will use 30% more fuel. The high range torque will consume more fuel, where VVT-i can't adjust the valve timing effectively, as we mentioned on the high rev disadvantage above. So, you need to consider this matter when you plan to use this engine.
If you want to use a VVT-i engine, it would be better if you only use it for low to mid-range rev type cars. VVT-i can reach much better on this type of car. It will boost its performance, and bring many advantages as we mentioned above.
Types of VVT-i Engine
The VVT-i engine is the name of the car engine series produced by Toyota, who also invented the VVT technology. This engine also has different types and varieties. Each of them has a different way to work and boost the car's performance. However, all of them have a similar system, which is varying the valve timing. Here are the variations of the VVT-i engine you can find today.
1. Dual VVT-i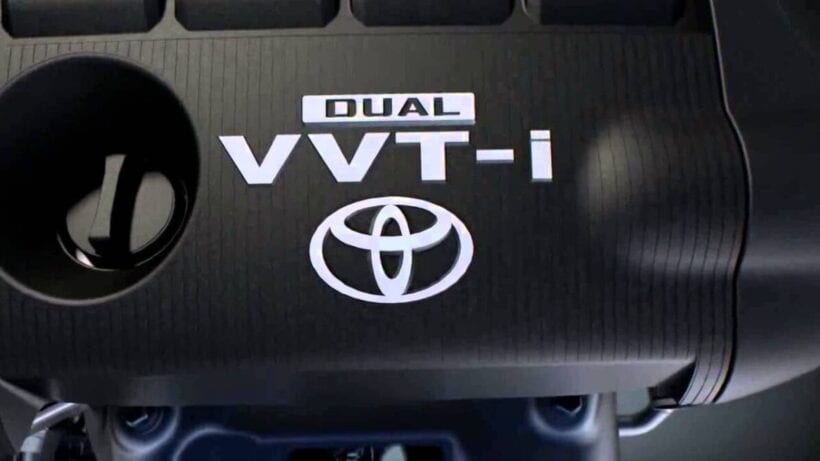 This type adds the exhaust camshaft control into the VVT-i original system. You can find it on the latest-generation V6 engine. This engine has several advantages, such as the exhaust control in it make it can process the catalytic converter heating much faster. It also minimizes the engine compression for better performance.
2. VVTL-i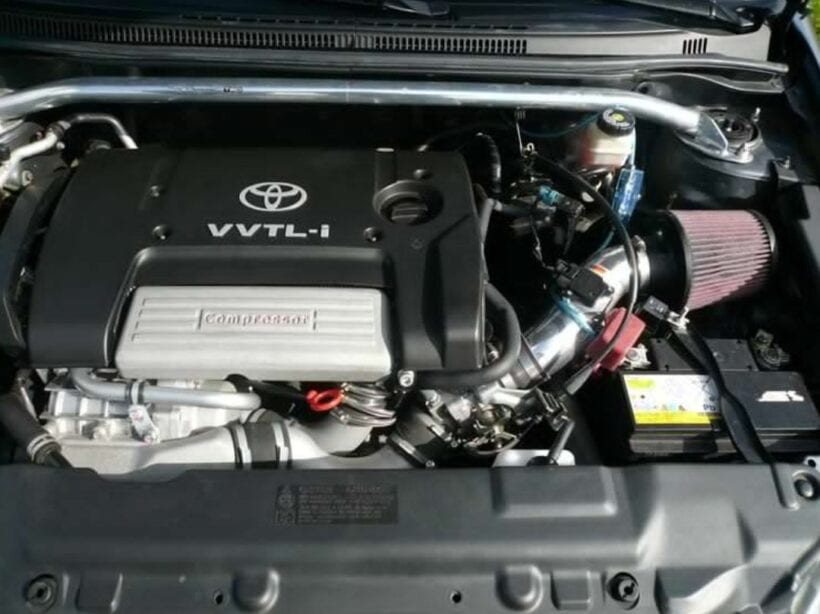 The "L" letter in its name represents Lift, which is extra control on the moment when the valve moves up/lift from its initial position. If we have to compare, it has a similar function to the VTEC system in a Honda car. So, it provides better optimization for the engine. However, it produces more emissions, which also makes it not allowed to be used in most markets. This condition doesn't meet with European emission requirements that most car use today.
3. VVT-iE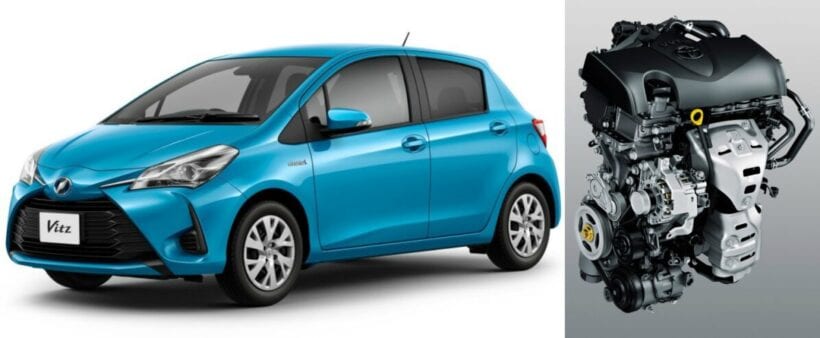 Similar to VVTL-i, this one also has an extra "E" letter in it. You might be able to guess what it is. Yes, it stands for "Electric". Thus, this engine is the VVT-i engine for an electric or hybrid car. This car adjusts the up and down timing of lift.
Conclusion
Now, you understand why the vvti engine got much attention and even adopted by other big car manufacturers. This engine brings a big change to how the car engine works. In short, it improves car performance greatly.
---