Formula 1 is without a doubt the pinnacle of racing, and with being at that position, it is bound to have some weird and amazing records. This time we will take a peek into a rich history and bring you some of the most interesting facts about this sport.
1. Alonso, Vettel And Hamilton Podium
Looking at the current F1 roster, it is clear that these three drivers are the leaders of their generation and over the years they raced each other in about 200 races. A total number of podiums that these guys have reaches 300, but it is interesting that all three stars shared podium only three times.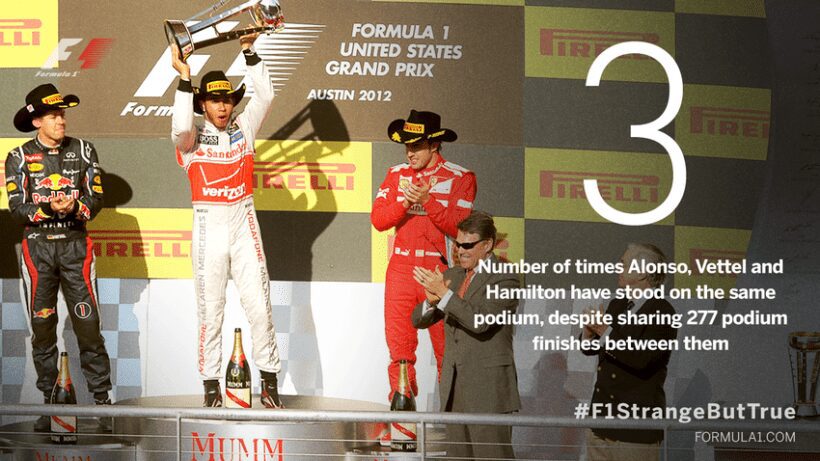 2. Schumacher, Villeneuve And Frenrzen Pole Time
It is insane to think that Schumacher, Villeneuve, and Frentzen all had the same lap times in qualifying sessions for 1997 European Grand Prix. They managed to run the 4.4 km track in 1m 21.072s, yup, that's right, exactly the same. On top of that, Damon Hill was 0.058s behind them. Since it isn't possible to line all three on the pole, the positions were given based on who was the first to register the lap. Villeneuve took it. Check facts.net for more interesting and informative articles.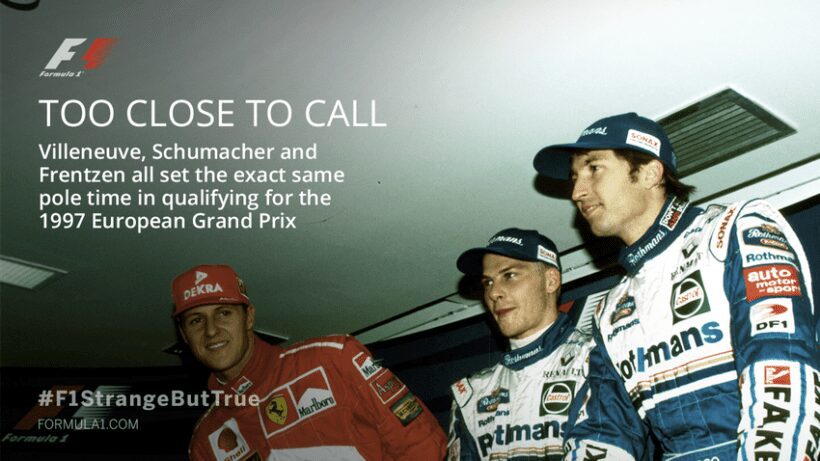 3. Jim Clark Dominates 1963 Belgian Grand Prix
It was a crazy race. Extreme wet conditions at the 1963 Belgian Grand Prix couldn't stop Jim Clark to record one of the best ever races. The Spa has changed a lot, and in those days it was nine miles long with an average speed of over 130 mph. If you add rain to the mix, it becomes insane. Clark managed to lap every driver on the track except Bruce Mclaren who, in the end, was down for almost five minutes.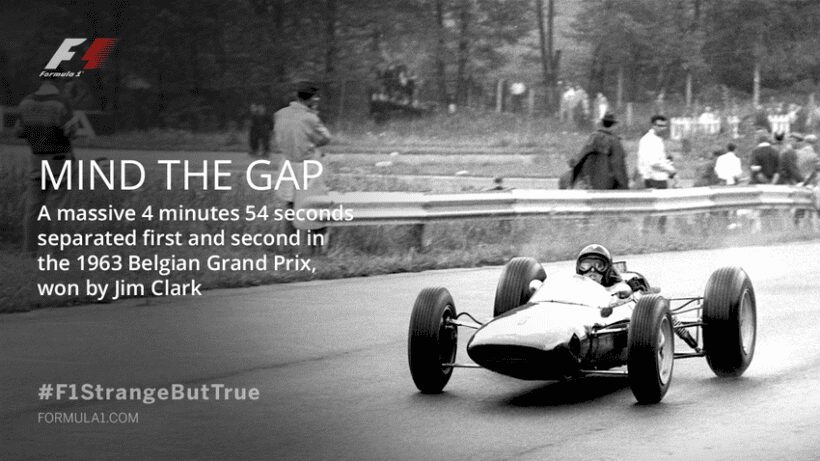 4. Vettel – High Qualifying Position Needed To Win
There is no doubt that Seb is one of the best drivers ever and during his career, he managed to record a total of 51 wins. One interesting fact about this is that he never got the first place if not starting from third or higher.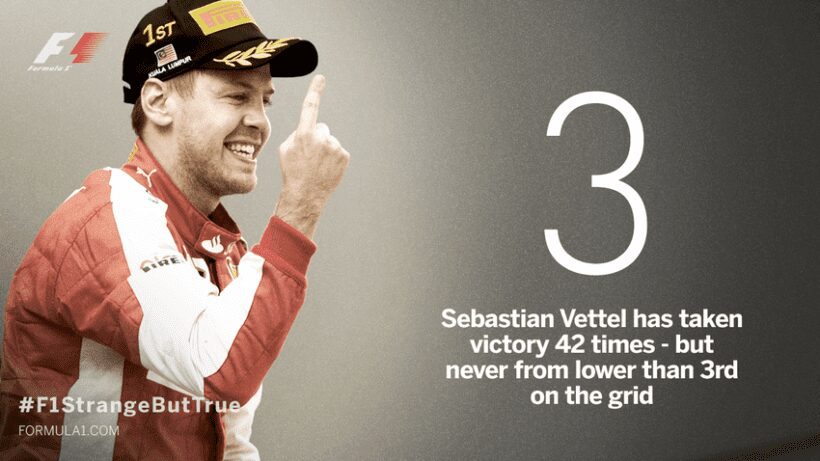 5. Teo Fabi – Pole Positions But No Lead Lap
Well, we can say that this is a strange record, and probably the one that Fabi isn't very fond of. During his 64-race career, Teo took three pole positions, but, unfortunately for him, he never led the race. In the end, he had 56 laps in the second position.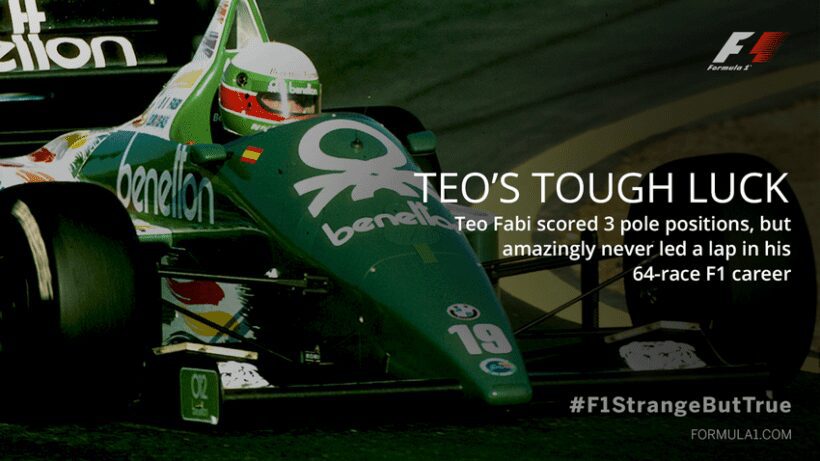 6. Hill Family
There was a total of 12 father-and-son duos during the years of Formula 1, and the Hills were the most successful. Graham and Damon both managed to win the races and took championship crowns. This is not all as Damon raced for Brabham like his father and he, again like his father 20 years prior, finished 11th in his final race for the team.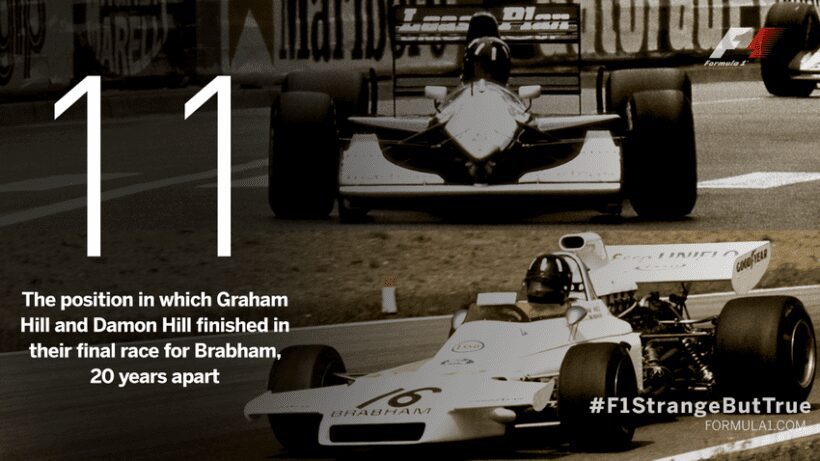 7. Drivers Age
When the Formula 1 started, it was dominated by older men by today's standards. At the 1950 Swiss Grand Prix average age of podium drivers was 46 years 9 months and combined they reached 140 years and 93 days. At 2016 Hockenheim it was a different situation where Hamilton, Verstappen, and Ricciardo took top three with an average of 25 years 10 months.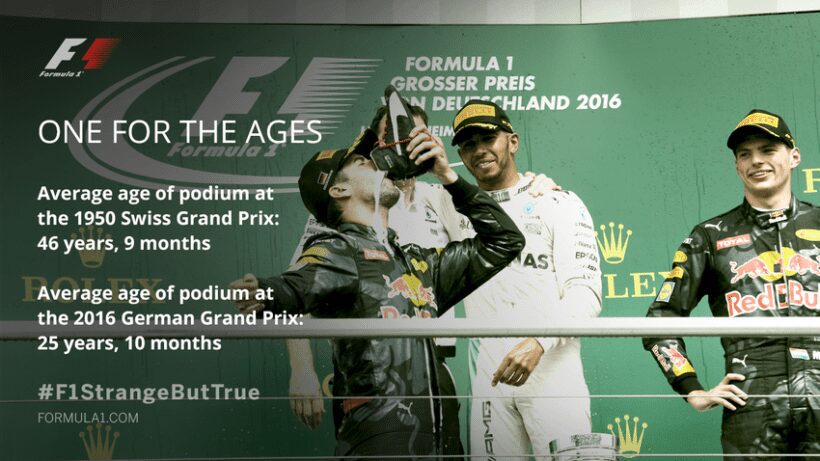 8. Schumacher vs. Villeneuve
Schumacher and Villeneuve fought fiercely in 1997, during which they combined 12 wins and 16 podiums from 17 races. What is most interesting in these figures is that they didn't stand together on a podium during that season.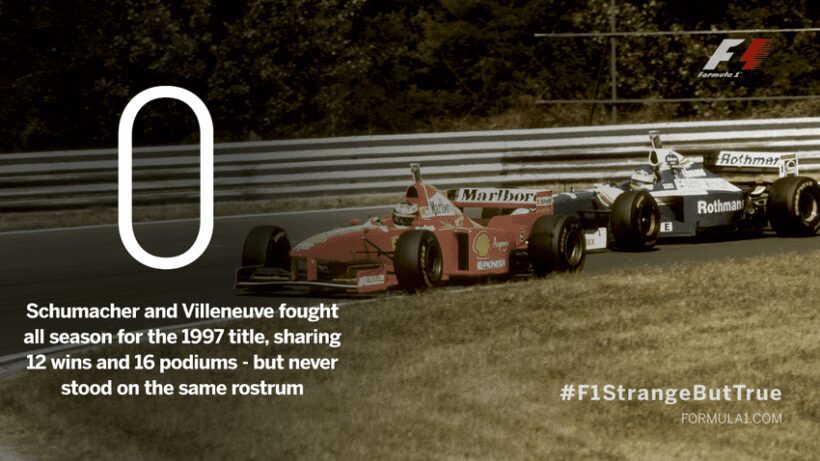 9. Senna Domination At Donington Park In 1993 – Best First Lap In History
It is hard to determine who is the best driver in history and if Senna isn't in the first position, he certainly comes up quite high. One of his most brilliant displays came in 1993 when he simply annihilate the competition. He started fourth, fell to fifth, but finished the first lap at the lead.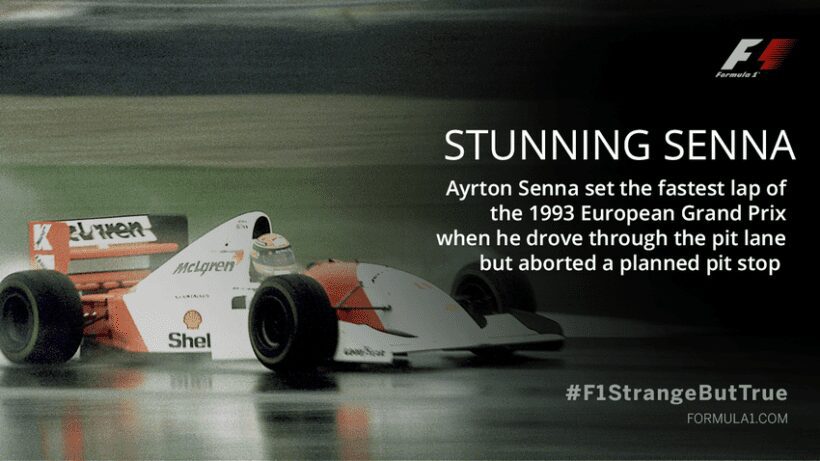 10. Lowest F1 Finish
This isn't a record you want to be tied to your name. Total of 24 cars started 2011 European Grand Prix and with all drivers finishing, the last one, Narain Karthikeyan became the holder of the Lowest Formula 1 Finish record. Don't think that this was the year when most cars participated in one race because in 1953 there was a total of 34 cars lined up.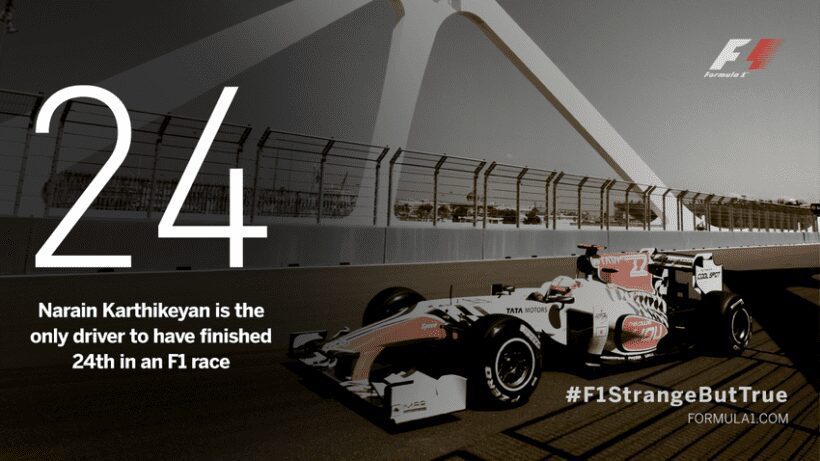 ---