The lives of the F1 drivers are exciting. Although they have rigorous training sessions and they travel a lot just to race, the need to have leisure time. And can you guess how they use it? Spending time with their loved ones? That's not so exciting!
Instead, they do donuts on top of a 900-foot skyscraper. And to make matters worse, the fence doesn't exist, making this a dangerous act. They might be professional drivers who know what they are doing, but without a fence, this does look chilling. The video was uploaded by Aaron Carter and we can clearly see a Red Bull Racing F1 car doing hair-raising donuts.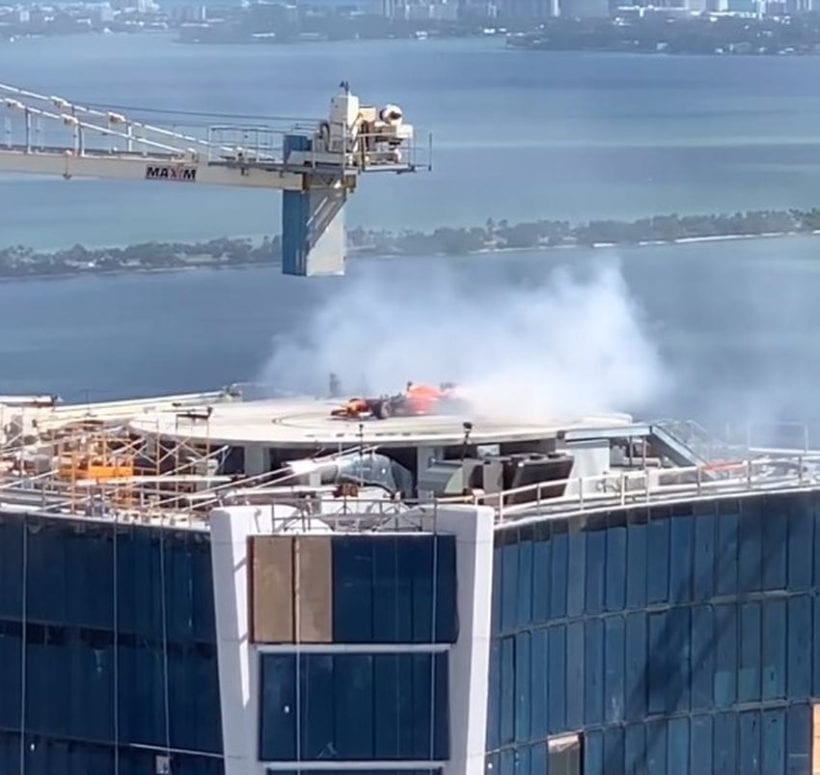 What else is new?
The team presented a promotional video last Thursday and this must be the car that was promoted. In the video, the Red Bull F1 driver Max Verstappen traversed the Colorado's Rocky Mountains on his way to sunny Miami. If the vehicle showcased in the promo is the same as the one on the skyscraper rooftop, then we are most likely talking about the RB7 – the team's car created for the rich 2011 season.
Who is the driver?
From the video, where an F1 car is doing donuts on the top we have a hard time recognizing the driver. All of them have different helmets but although that is the case, the poor quality doesn't allow us to check out the details. It could always be Verstappen in the cockpit, but it could also be Daniel Ricciardo!
What do you think? Who has the guts to do donut's in the Red Bull car on top of the tall building?
---