Every car enthusiast out there wished to be the proud owner of the F1 vehicle. This is usually not the possibility for most of us and sitting in the F1 car and driving around town will unfortunately never be an option.
However, that should not stop you from making your own F1 vehicle. It is a time-consuming work, but it pays off eventually because you will have an F1 car in your room. Truth be told, you will not be able to drive it around and it is not recommended for the wet conditions.
For the F1 we have in mind, you will need lots and lots of cardboard. Furthermore, you will need glue to put the pieces together and some tools every house should be equipped with. Getting the materials should be complicated.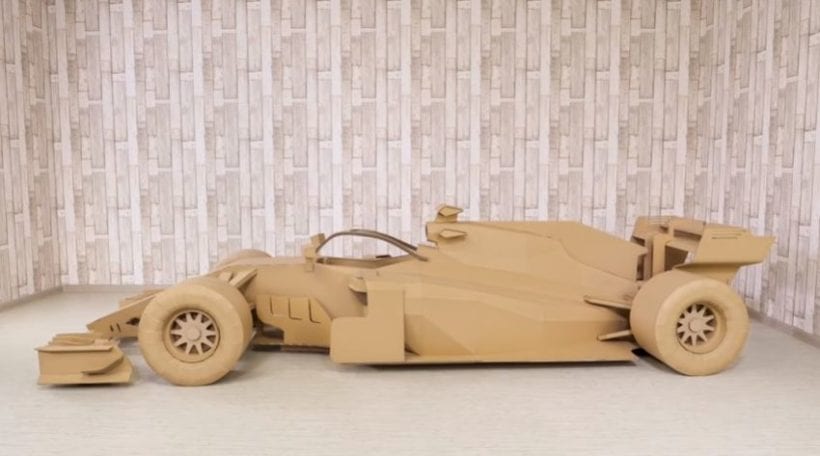 The best way to start is from the Formula 1 floor, after which you can move to the other parts. Getting the measurements right is crucial. Otherwise, you will not be able to put the pieces together. We warn you that this is a complicated process and you should not start if you are not determined to finish it.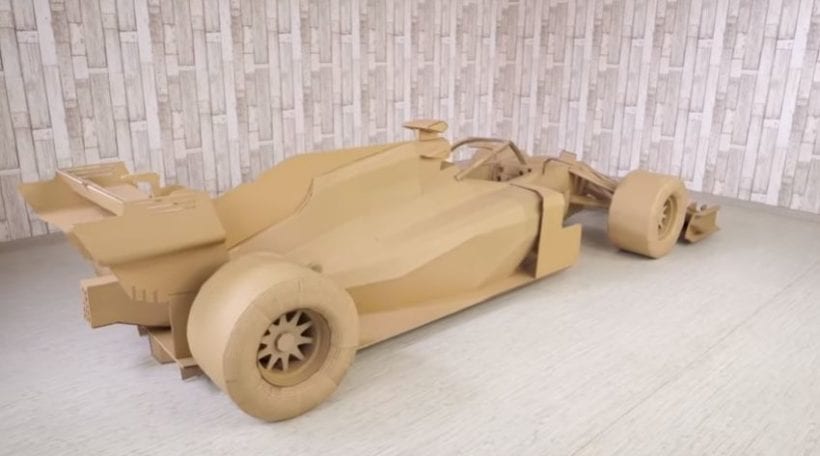 One of the most problematic parts will be making the tires. They need to be smooth, round, without any bumps and imperfections. You don't want to pull a Fred Flintstone here. Once done and assembled, the Formula 1 vehicle is ready for a paint job.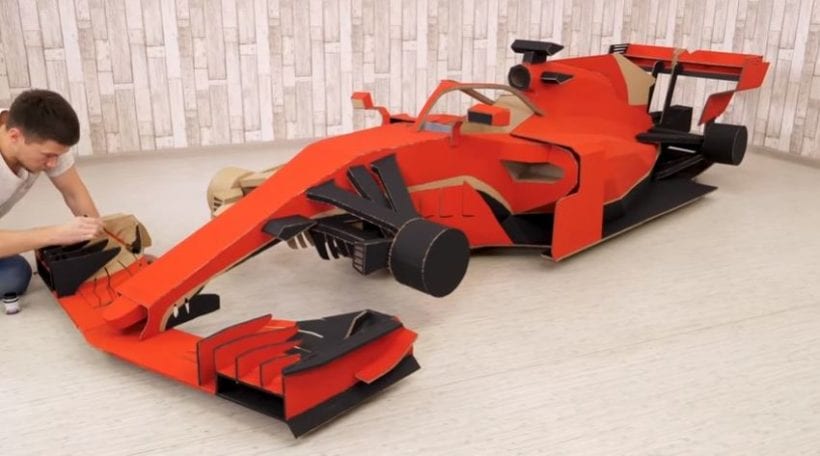 Ferrari Style
We assume that most of the people would choose to paint their cardboard formula red. This is a dominant color, but mind you that Ferrari cars have lots of details on them, so you might want to find stickers as well. After all, we leave you to be creative and some other brands, such as Mercedes-AMG are always on the table.
Do you think you can pull it off?
---