10. Pit Stops
This is almost as important as the driving itself. In mere seconds, think 4 to 10, the whole crew has to change the tires, refuel the car, adjust the wings, replace damaged parts, clear potential debris and get the car safely on the track. Timing of the stops is key here.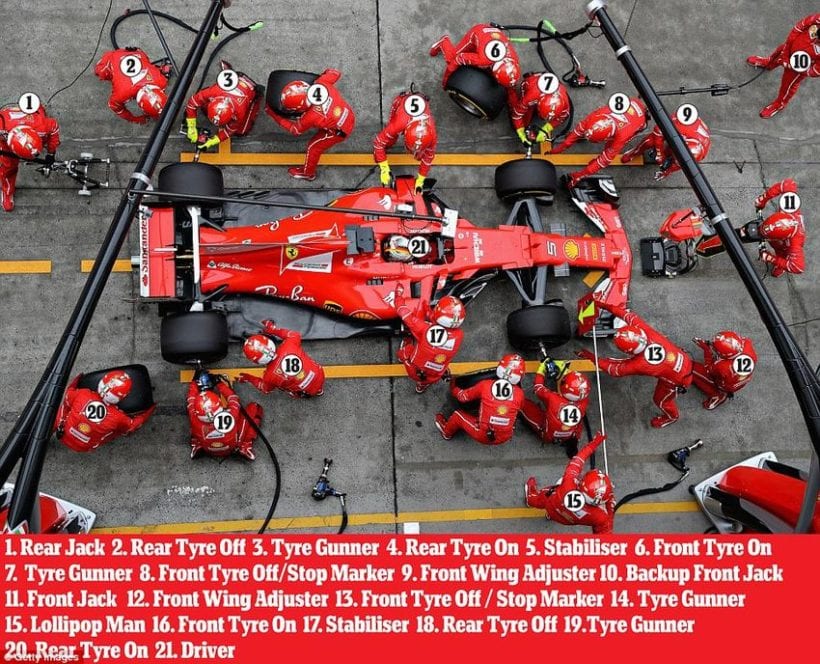 The pit stop strategy is planned well before the start of the race, but it could change of course.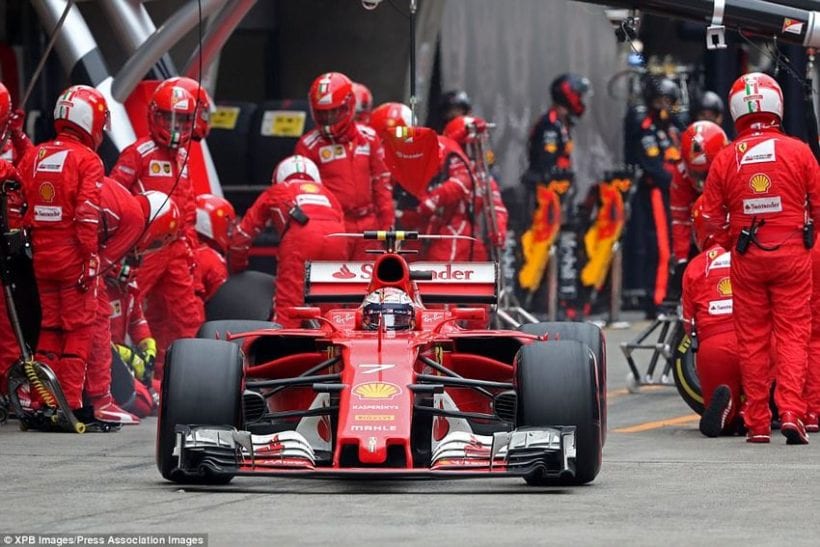 After the race, the winner has to do one more slowing down lap and then enter the pit again. After this, they need to stop at the "closed park" (parc ferme) where both the car and the driver are weighed.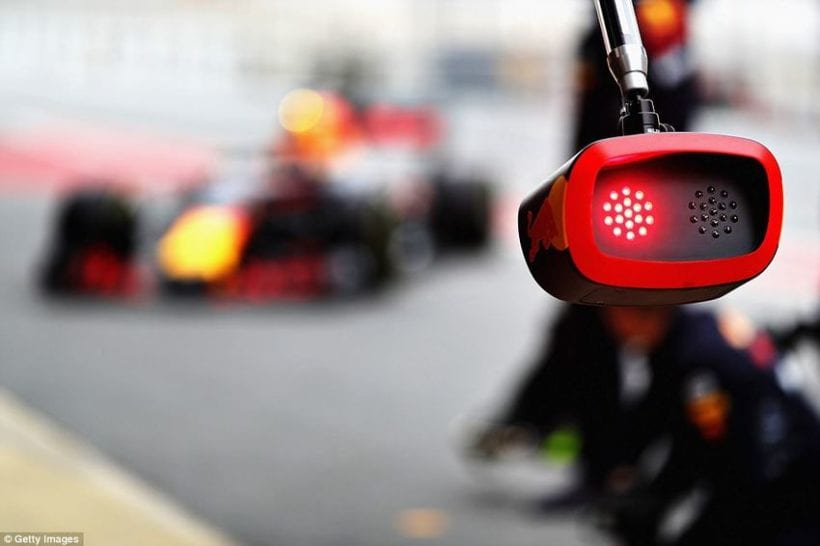 If they pass the inspection, the driver is the winner. He then goes to the podium with the second and third placed drivers to celebrate, with the officials, national anthems, titles and champagne.
---