As we are waiting for the Singapore Grand Prix, a concept vision of how Formula 1 cars would look like has leaked on social media. Ross Brawn, the F1 managing director of motorsport showcased the new vehicle during a Tech Talk seminar in Singapore. Even though the seminar was not opened to the public, the photo leaked.
Lewis Hamilton already praised the new vehicle on Instagram and showed his excitement with a somewhat rude comment. His current deal with Mercedes ends after 2020, meaning that if he is about to drive the new car, he might do that for another brand.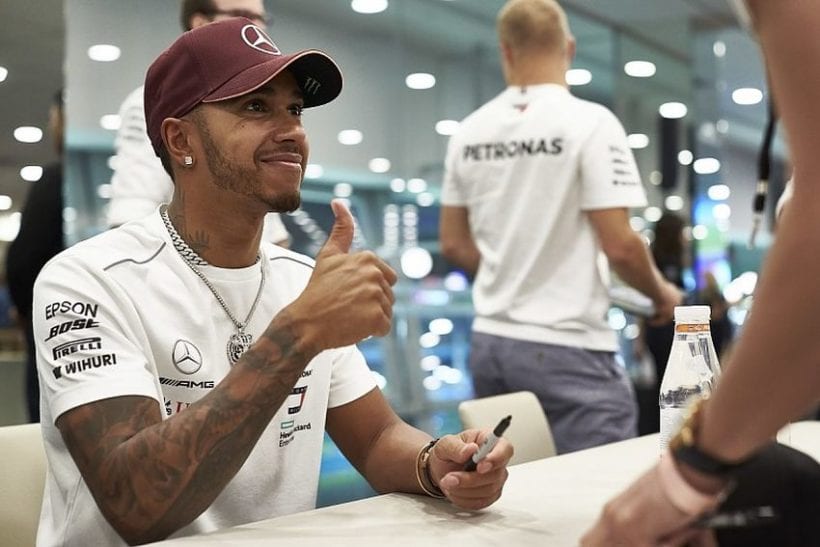 The engines will remained modified version of the ongoing V6 turbo hybrids, despite's Hamilton's plea to "bring a V12 or V10 back." With the new cars, the goal is for the F1 to be more exciting and more attractive to the fans.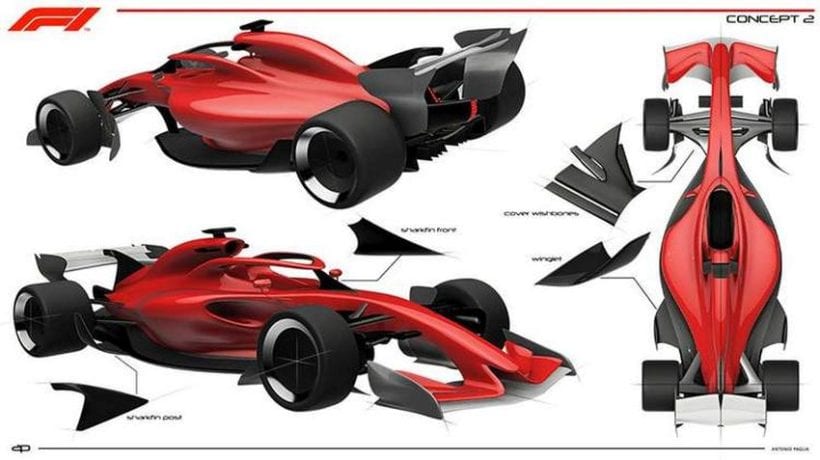 The previewed Ferrari comes with several differences compared to the current car. One of those is the 18-inch wheels which are a part of the future tire tender contract. The endplates on the front wings go much higher and they feature a more aggressive appearance.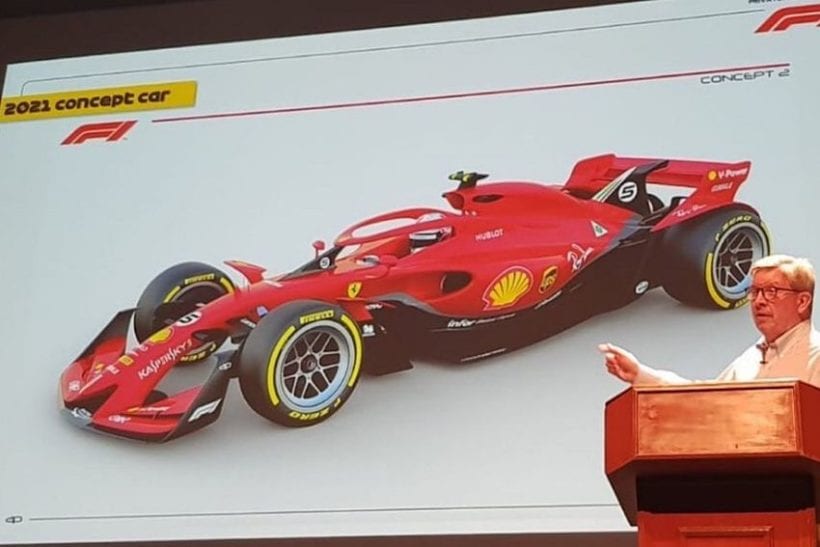 The bodywork around the sidepods is simplified whereas F1 cars will have joined rear wing and engine cover starting from 2021. The end plates of the rear wing are integrated around the rear wheel, which should help during a collision – no more will the car be launched over the top of each other.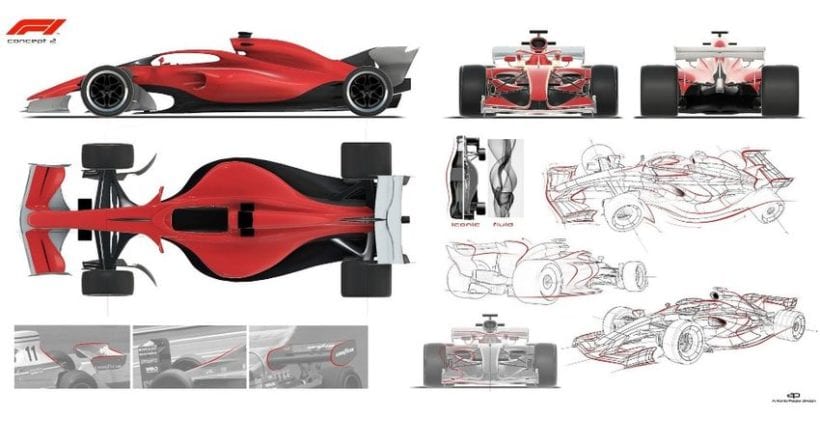 This is all we've got for now – follow us for more details and note that this is just an 2021 F1 concept car and not a final design.
---