This is a device that combines G-force and vibrations meant for Formula 1 drivers to work out and get ready for their races. The training machine is developed by an Italian exercise company Technogym, and allows athletes to train in the most realistic racing conditions possible, by reproducing the high-impact stress imposed on the arms and neck the drivers experience when they are inside their cockpits.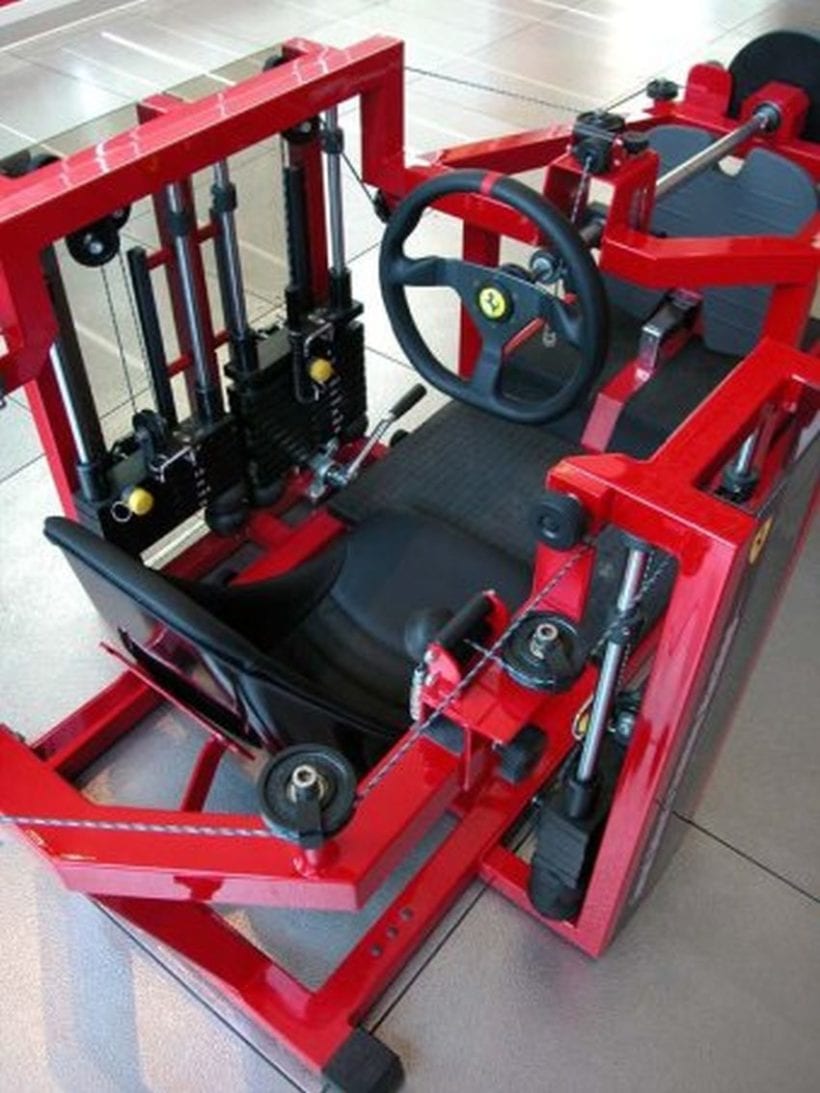 This kind of training is particularly essential for the neck, which needs to be able to support the head and the helmet under immense loads, as well as shoulders, chest and arms. Because it is exclusively designed for this sport, the workout system offers targeted training of specific muscle groups, which the drivers use the most during competitive car racing.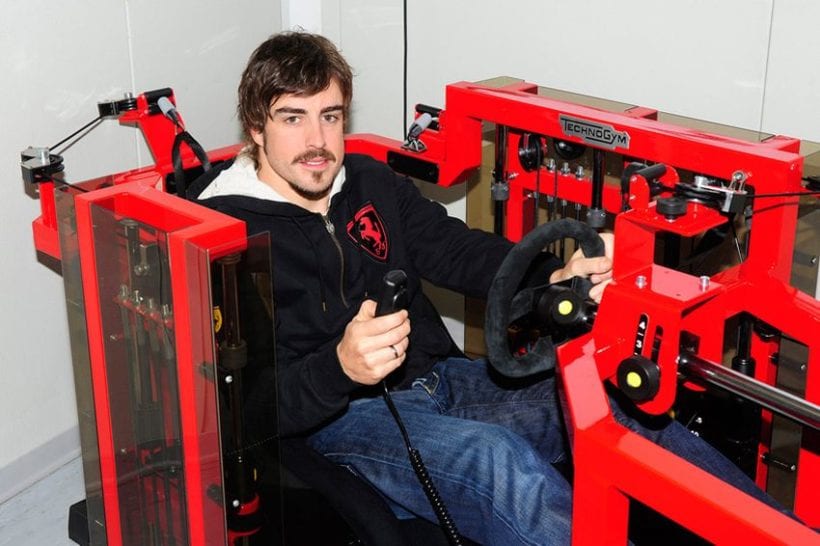 This interesting training machine uses a mechanism that is based on elastic force, which allows drivers to train in four different directions. When front and rear cables are connected to the helmet of the river, the system produces angular resistance similar to the rapid accelerations and decelerations of the F1 car. The fasteners on the sides allow neck muscle training, while a unique strengthening helps the drivers battle the effects of centrifugal forces.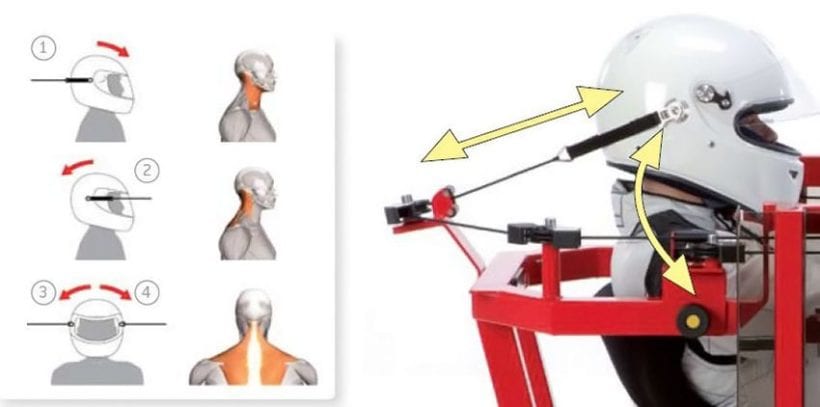 When forearm training is concerned, the steering wheel of this machine replicates a nominal load of 25kg. The weight stacks are each 2.5kg. In addition, there is a mechanism that combines the force of weight with a vibration device, imitating the intense constant vibrations on the racetrack.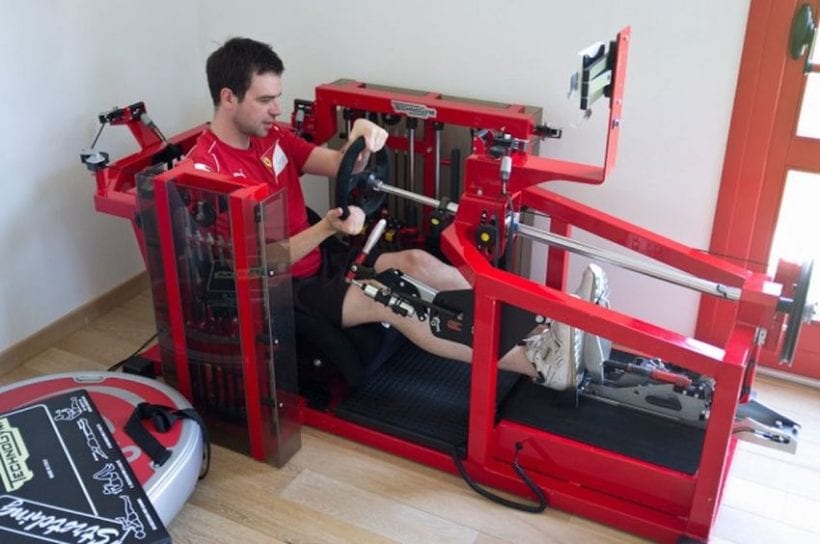 This is an important development in the sport, and many great drivers train on the machine in order to stay in shape and ready throughout the year.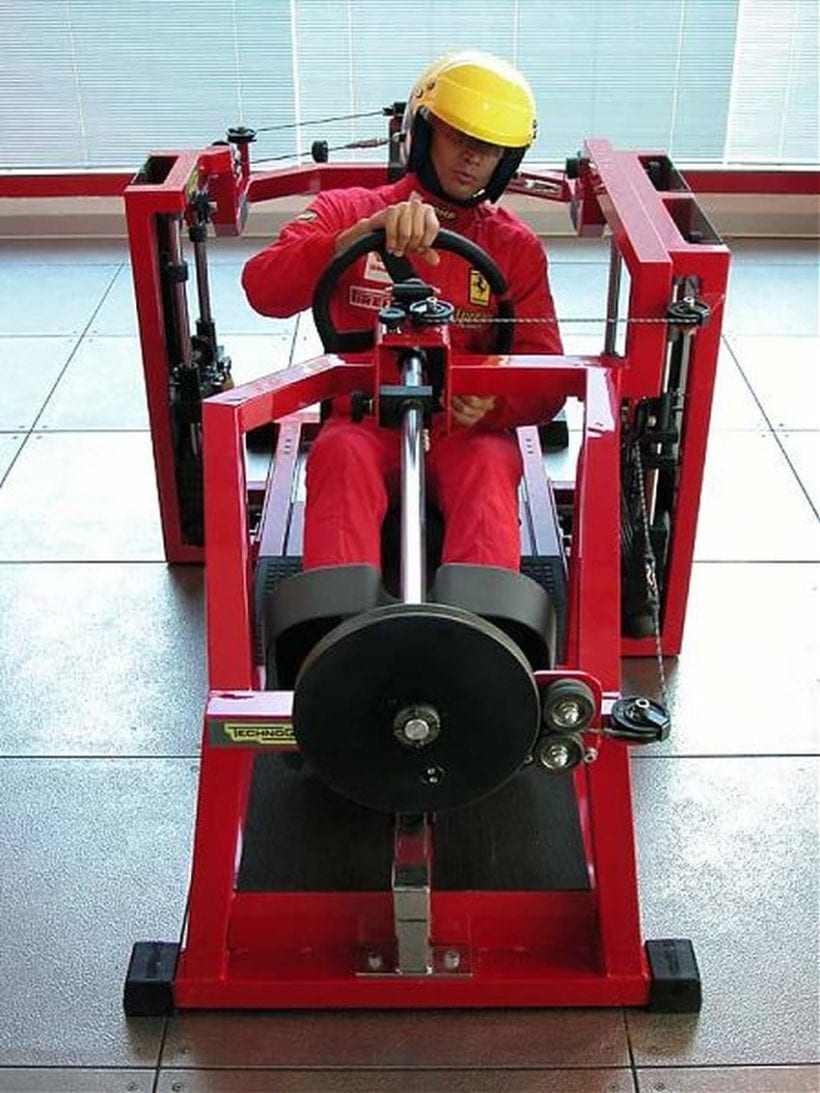 ---