As expected, the best-paid formula One drives is Lewis Hamilton and by a large margin. The second on the list, Sebastian Vettel, trails by $12 million.
There is even a larger gap between the second the third place, occupied by Daniel Ricciardo, who will earn $28 million less than Vettel.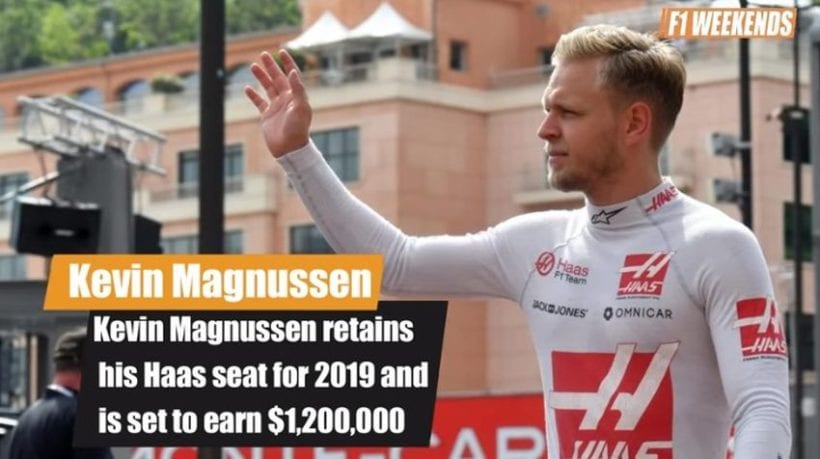 Ricciardo jumped to the third place after switching teams from Red Bull to Renault. Renault's former driver, Kimi Raikkonen, also got a raise after signing for Sauber and is now at the 6th place.
German Max Verstappen at the fourth place completes the list of players paid more than $10 million. He will earn $13.5 million this year.
DRIVER TEAM SALARY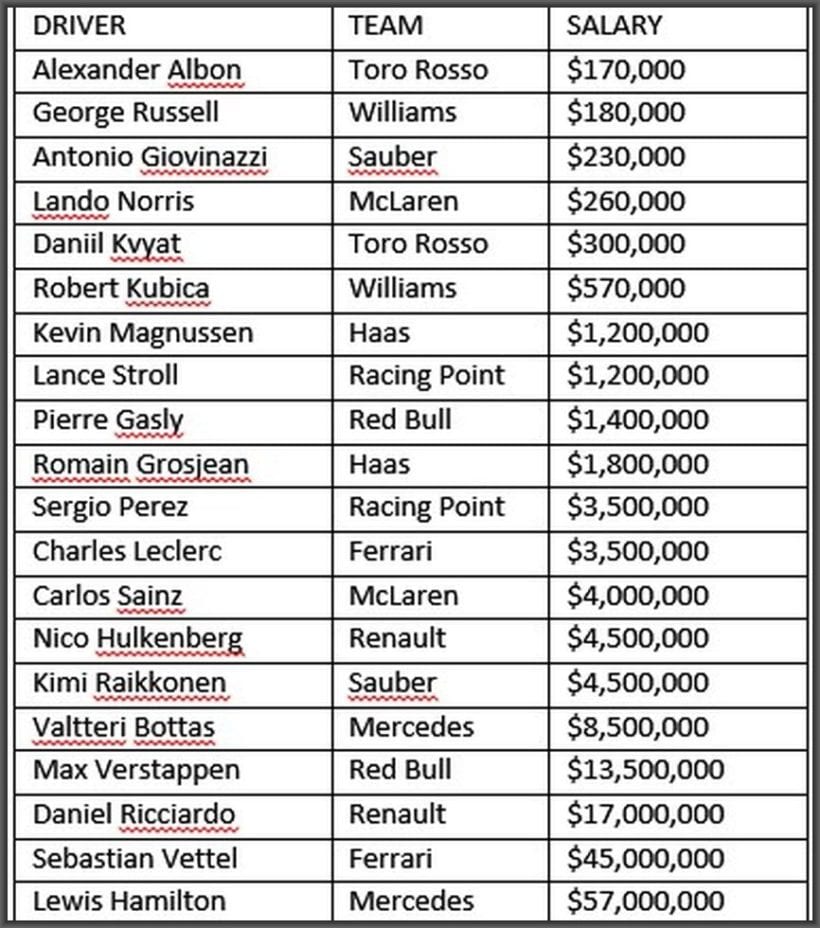 ---