So you've purchased your very own race car and as tempting as it may be to travel the roads with such an engineering marvel, that's simply not practical and smart. For one, you'd be degrading your race car outside of the track, and it's also very likely that your speed demon is not going to be road-legal.
One thing that you need to buy if you're planning on breaking into the race car driving industry is a way to transport your race car. This is where the car trailer comes in. It's a way to not only transport your race car, but it also provides protection from both the weather and prying eyes.
But, as you might correctly assume, a race car trailer is not a cheap investment. In fact, it can even be considered a major purchase. It's exactly for this reason that you need to buy the right one for you. There are many things that should be taken into consideration before buying the car. So, what are the things you need to consider?
Length and Weight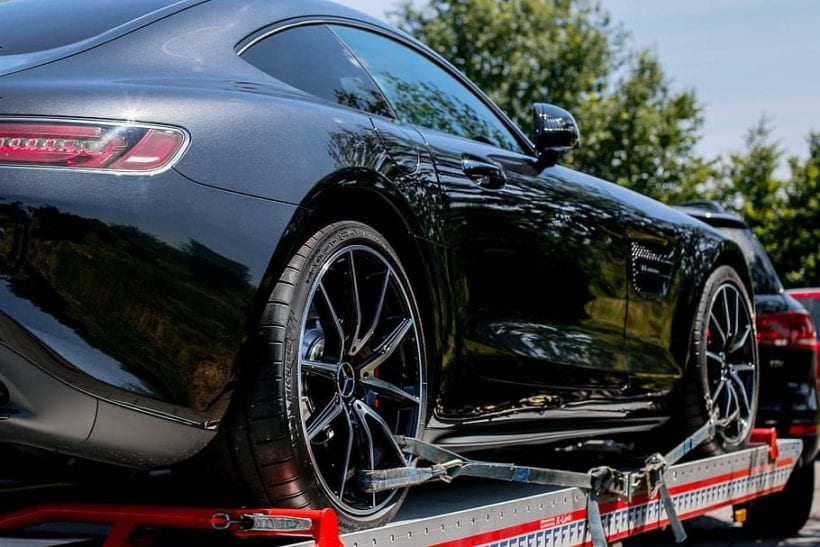 One of the first things you need to consider are the weight and the length of the trailer you plan on buying because this is what's going to determine whether your trailer can carry the things you need to bring to the track or not. As you can correctly assume, the bigger the trailer, the more expensive it's going to be. It's also important to consider the weight of the trailer as this will affect the towing vehicle's handling.
Trailer and Ramp Height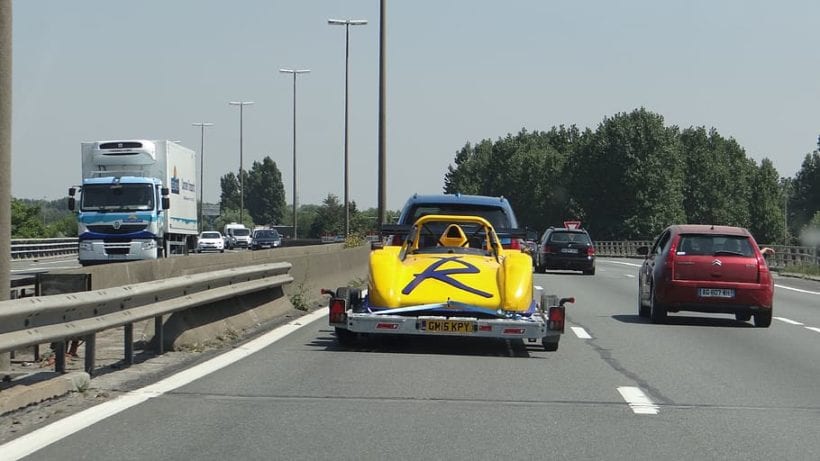 Ramp length and trailer height are important considerations because additional height is helpful to allow for things such as tire racks, helmet storage, overhead cabinets, and many other features. It's also important to determine ramp length as this is essential in being able to load and unload your race car safely. This is especially important for vehicles that are really low to the ground as the bottom of the vehicle can scrape against the ground if the ramp's incline is too steep.
Tie-Down System
A tie-down system is what's going to keep your race car and your things secure during transit. The sways and curves could dislodge not only your vehicle, but other heavy objects like tools and tires, which could cause serious damage to your vehicle if they drop on your car. A good tie-down system, like the one installed here, is what's going to prevent this from happening. After all, nobody wants their car scratched, much less dented.
Materials Used (Steel vs Aluminum)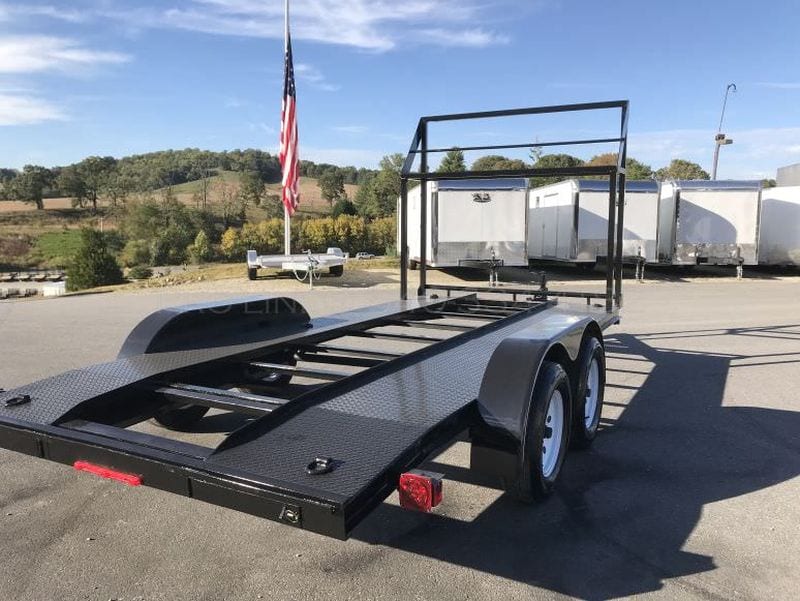 Another important factor to consider when choosing a race car trailer is the material of the trailer. This is primarily a finance-oriented decision, considering that both options are great options. It's really just a matter of how much maintenance you want to do on your trailer.
Aluminum is significantly more expensive than steel, but it is rust-proof and it also lasts longer than their steel trailer counterparts. However, this doesn't mean that steel trailers aren't great options. They are incredibly durable and with a bit of maintenance and repair, you can also keep steel from rusting.
Another thing to consider when choosing between aluminum and steel is their inherent weight. Aluminum trailers are significantly lighter than their steel counterparts, which makes aluminum a much smarter choice if you're planning on transporting a heavier race car.
Now that we've got the basics out of the way, how about we talk about the cooler things? If you've been able to make up your mind on what kind of car trailer you're going to get, you might also be interested in the upgrades that you're going to want to have on your new car trailer.
Air Conditioning Unit
This is one important aspect to consider especially if you are going to be using your unit frequently. An air conditioning unit is going to make your car trailer much more comfortable to spend time in, especially if you need to make quick on-the-road adjustments or even if it's just as a means to escape the heat.
Observation Deck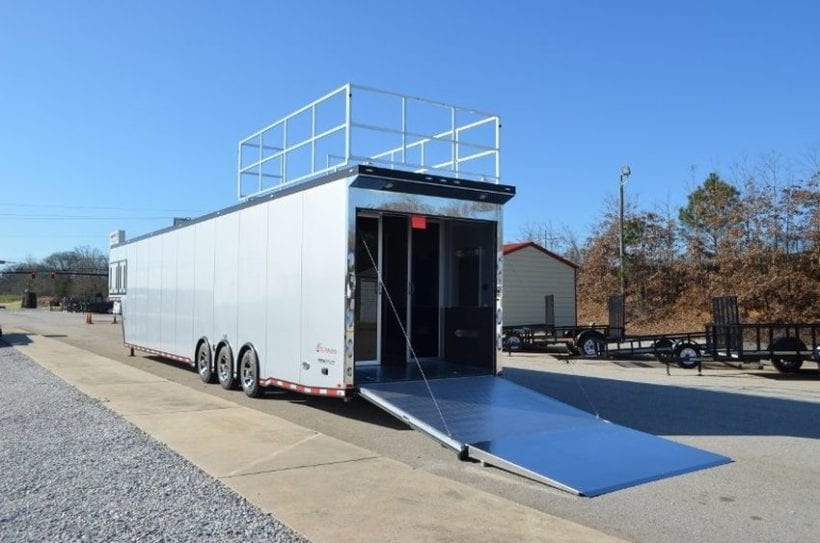 An observation deck on your trailer roof is a popular option for race teams because it enables owners to watch their car on the track. This observation deck can even be customized to be as functional and as comfortable as you want it to be, depending on whether you plan on breaking into the professional leagues or if you simply want to have a good day on the track.
Open Center Trailer
An open center trailer is going to allow you or your technicians to work on your car even when it's loaded on the trailer by giving you access to your car from underneath the trailer. This is especially important for when you need to do quick repairs or adjustments on your race car and there isn't a garage available. This upgrade essentially turns your trailer into a mobile garage of sorts.
Detailed Interiors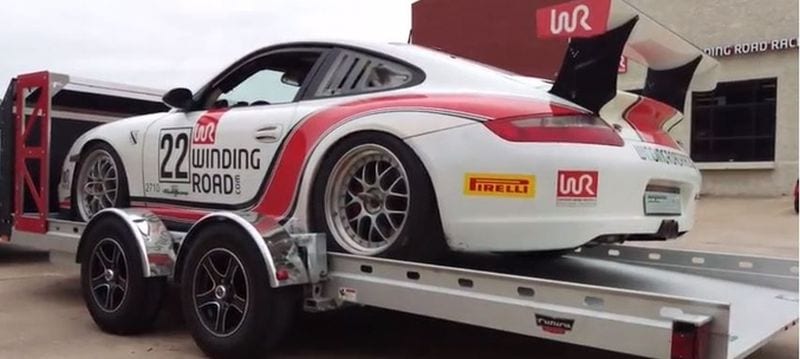 Finally, if there's one thing that's common among most race car owners, it's in the way that they like to paint their cars in racing colors. Then, there are race car owners who like to go the extra mile by customizing their car trailer to match their race car's colors. Sometimes, we all need a creative outlet, and this is one way to add a bit of aesthetic value to something that already has a lot of utility.
A race car is a big investment in itself as explained at wealthygorilla.com. But if you skimp on other important things, you could risk causing damage to your expensive car. A high-quality car trailer is one of those things that you need to invest in so that you're able to transport your car safely. And while it might seem like an easy task, by failing to take certain factors into account, you could end up buying a trailer that you might not even be able to use. So, remember to put some thought into your purchase. We hope this guide helps make your tasks easier.
---