Living without a vehicle is today's world is almost impossible. Cities around the world are becoming bigger and you need to spend more time getting from one place to another. Indeed, you can always get a taxi, but that "habit" can be expensive for an average person. However, even a taxi can't help you if you plan to go on long-distance trips.
It is hard to find a person that does not like to travel. However, some people truly want to make their trip unforgettable. Indeed, you can do that by enjoying different activities at certain destinations. Yet, what if you can make the trip to a certain destination more entertaining as well? Most people would use their car for this type of traveling. But, what if you use your motorcycle? Have you ever imagined something like that?
A long-distance motorcycle ride is an exhilarating experience, worth every ounce of energy you spend on making that ride. Of course, the ride would become a nightmare if you have a breakdown or an accident or inclement weather. However, these are the risks associated with any adventurous activity.
Even if you are a well-experienced motorcycle rider, you need to prepare yourself well. Some experienced motorcycle enthusiasts have a wrong approach. You can often hear them saying "nothing bad is going to happen". It is great if you are an optimistic person. However, that doesn't mean you should not be maximally responsible.
We prepared 11 tips that can help you make your next motorcycle trip safer. Let's find out those help pieces od advice together.
1. Plan and know your route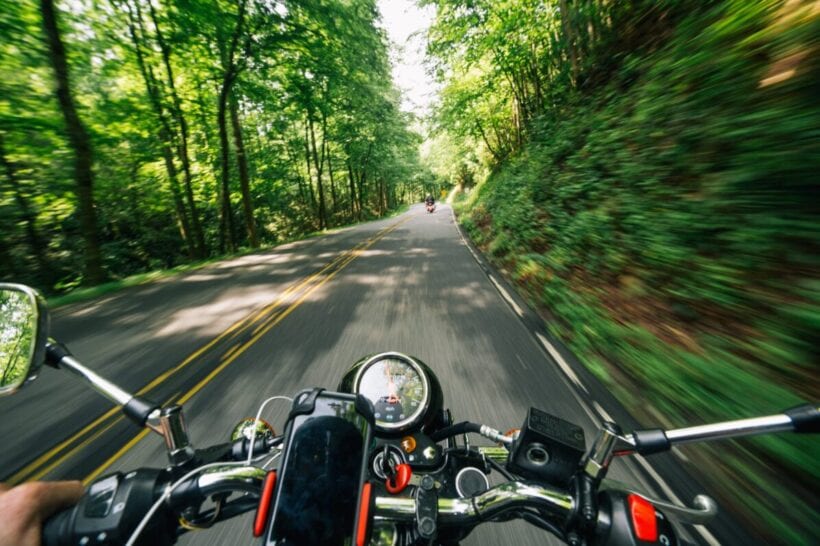 You have to plan your route and become fully familiar with it. You can input the details on the GPS on your mobile. As a backup keep hard copies of the route and store it on the bike and on your person. Learn about the landmarks on the route and memorize them.
2. Spruce up your motorcycle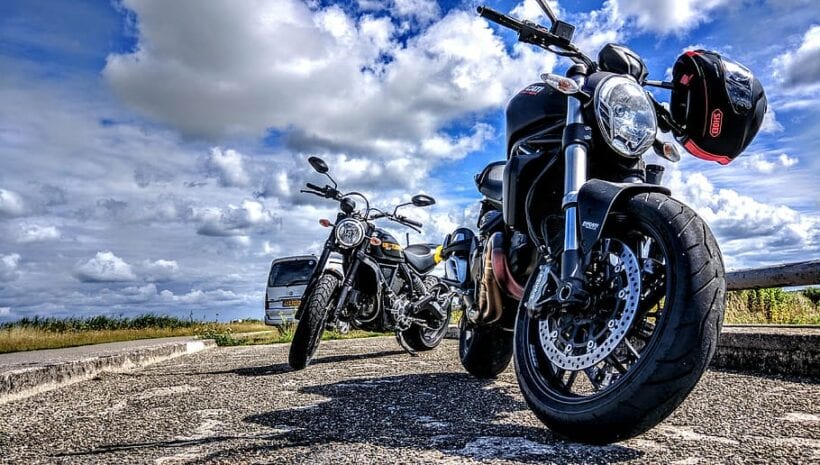 Well before the journey get your motorcycle thoroughly checked by a good mechanic, advises Rosenfeld Injury Lawyers, who deal with many motorcycle accident claims. Make notes on how to take care of possible breakdowns. Ensure cables, lights, horn, battery, and instruments are in fine working condition. Check tires, brakes, clutch, and lubrication. If you find something needs to be replaced just do it. In short, get your motorcycle battle-ready and you should greatly reduce the risk of having a motorcycle accident.
3. Keep up-to-date documents
Collect up-to-date documents such as RC, computerized emission test certificate, insurance, and driving license and store them safely with you. Don't forget the maintenance manual, warranty, and roadside assistance booklets.
4. Carry tools
Carry your regular toolkit, supplementing it with additional tools you think may be required. Your mobile phone must be fully charged and you should have enough talk time. You can stock up with a power bank and a charger, learn more here.
5. Dress appropriately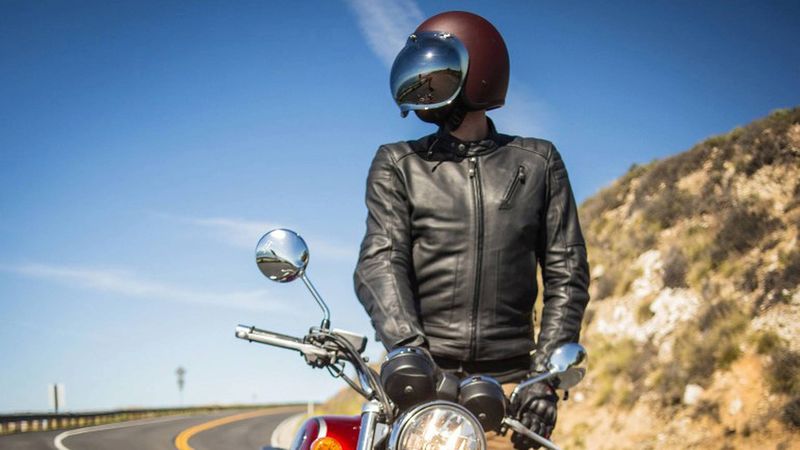 Just as you look after your bike, you have to look after yourself. Dress appropriately in comfortable riding clothes, suitable for the weather along the way. Inspect your helmet, jacket, riding gloves, and shoes and check if they are fine.
6. Carry fuel and food
Keep a liter of fuel for emergencies in a safe place. Similarly, keep a few bars of chocolate and light snacks for yourself. You can also carry water and a soft drink bottle. Ensure you are always stocked up with these.
7. Secure belongings
All your belongings need to be secured properly in their respective places on the motorcycle and in your backpack. Check the handles and harnesses for their effectiveness and strength. Don't leave anything unsecured.
8. Decide rest periods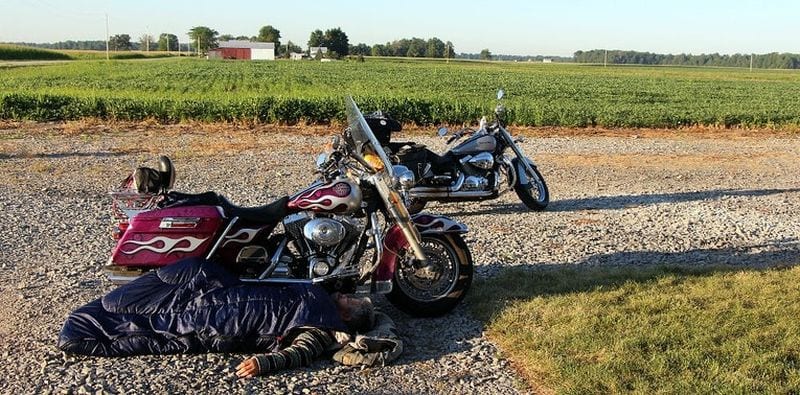 When you plan your route include rest periods. You can decide on a 5-10 minute rest after every 100 km. This will help to re-energize you and also provide some respite for the engine. You can also use these periods to keep in touch with your friends and family.
9. Set intermediate goals
It makes sense to set intermediate goals, such as reaching a major town in a certain time frame. This can help you to keep a good time without stretching yourself too much.
10. Be motivated
You should be mentally, emotionally, and physically fit to undertake the trip. If you are not motivated enough you may slacken and commit mistakes that could cost you dearly. Prepare yourself well and stay motivated.
11. Drive safe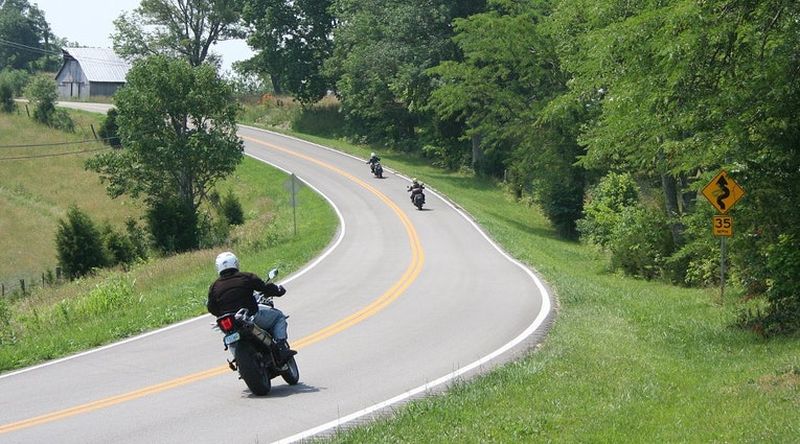 When your preparation is comprehensive, you are already on a safe wicket. The next safety concern is the actual driving. Before you commence check the driving parameters of your motorbike, such as clutch, brake, gears, battery, lights, horn, indicators, fuel intake, fuel, accelerator, shocks, handle, and instruments. Start early and drive at a steady pace, without breaking any traffic rules. Achieve your first intermediate goal and continue in the same vein.
Conclusion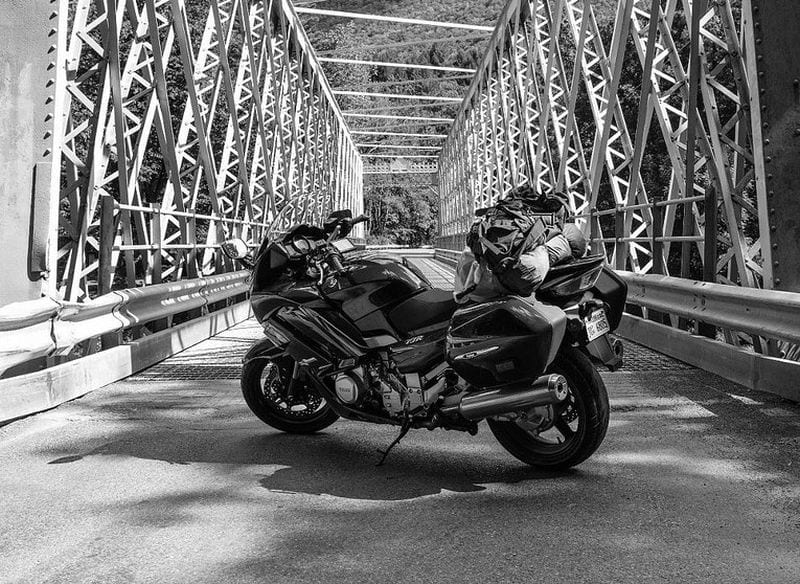 We truly hope that these 11 tips will make your trip safer and more comfortable. Make a mix of the tips you just read and the tips you received from elsewhere. Each piece of information that you receive quite helpful for you.
Before we say "goodbye", we need to mention one more thing. Young people that decide on a motorcycle trip should be extra responsible. Some of them want to make their vacation even "crazier".
Because of that, they decide on drinking alcohol while driving a motorcycle. Doing that will only raise the chances of having an accident. Do not fall under the influence of others. You will have enough time to drink a couple of glasses of wine when you come to the desired destination.
---