Like many other industries, future of the engineering industry lies in innovation, yet there is a fear that with innovation, instinctive engineering skill might be lost. Everyday engineering companies are in pursuit of ideas that will help them improve and be better than their competition.
AVL RACING is one of the world's largest independent companies, that serve customers like Formula 1, Formula E and NASCAR, thanks to its development, simulation and testing of powertrains. UAS Graz, TU Graz and local FS teams are closely linked to this company, while Formula Student Austria is being sponsored by it. That is not all, because AVL is present in 11 different countries.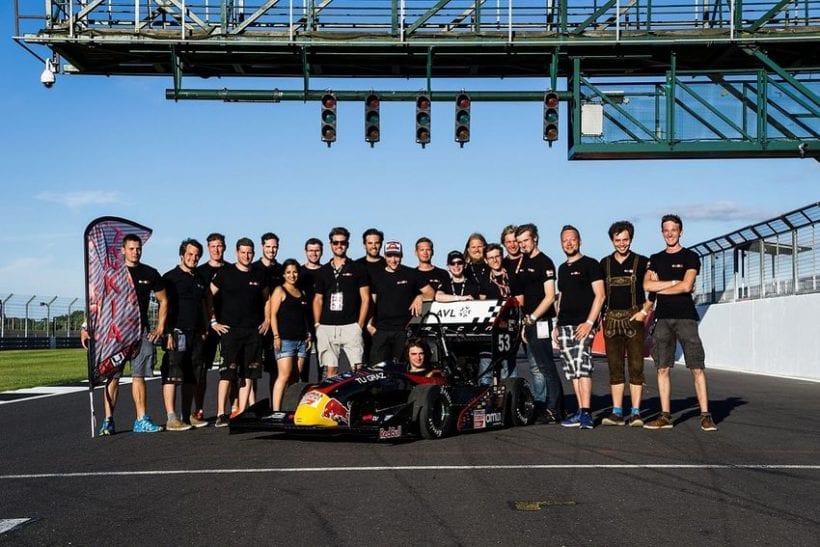 Maganer of AVL's Formula Student programme, Antonia Tippl says: "AVL is a home of innovation so it needs people who have this kind of philosophy. The company has a high-spirited passion for technology and motorsport – this is why the philosophy of AVL aligns with Formula Student. It's the kind of mindset that AVL needs for its clients and the challenges of its daily racing business."
Formula Student team is gained an access to test-beds, sensors and programmes thanks to having AVL as a partner.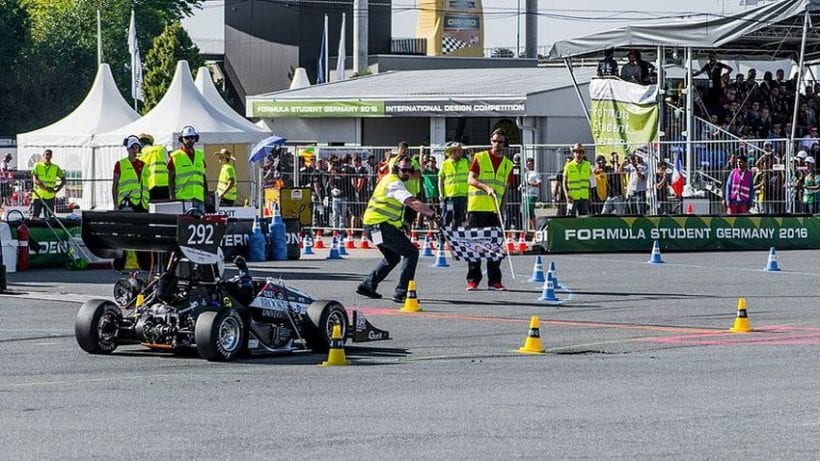 Last year, AVL gave up an important resource for six to eight weeks, which led to Formula Student Italy, Austria and Germany having the most efficient engine this year.
Innovation was the reason for those measurements, as Michael Resl, AVL RACING's director explains: "Obviously the students' biggest target is to build the car, but that is not the only target we give them. They get another target to improve our software or run some tests for us, maybe using their car. Every innovation since Formula Student became a part of AVL, irrespective of whether it was an engine mounting system, a dynamic cooling system, a test-bed, or driver telemetry, is integrated some way into the Formula Student programme. They're not a resource, but a guinea pig that is important for an independent company. It's an additional team and an additional customer that we can try out with our low-risk innovations. If it goes wrong we can try another solution and if it goes right we can use our results to promote our services."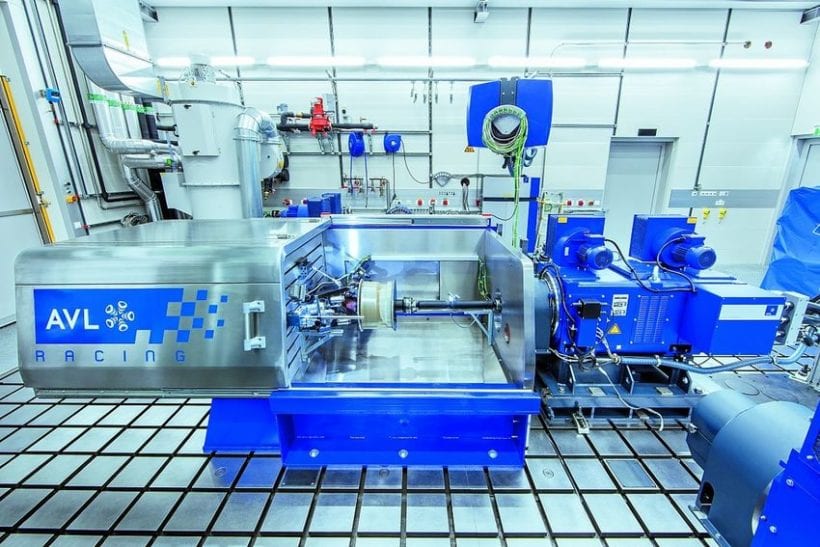 AVL actually gives a platform to the students to prove their abilities, while expressing their engineering thinking, where both sides have benefits. Every year, 10-15 Formula Student graduates get a chance to prove themselves to AVL. Martin Matzer, was one of the students who got an opportunity in 2011, and became the racing sales and key account manager for the UK.
Resl says: "One thing not to be underestimated is that if you are good in a Formula Student team, you have direct access to people in the company at director level or executive vice-president level, even owner level. The network you get in a Formula Student team is something you would not have if you were a normal student. We know they work their nuts off, they're durable, they can party but can work too. That is the sort of person we need – not looking at the clock all the time, but just wanting to get the job done. Even if they don't come to us, they likely would go to a customer, take that knowledge into the racing world and promote AVL."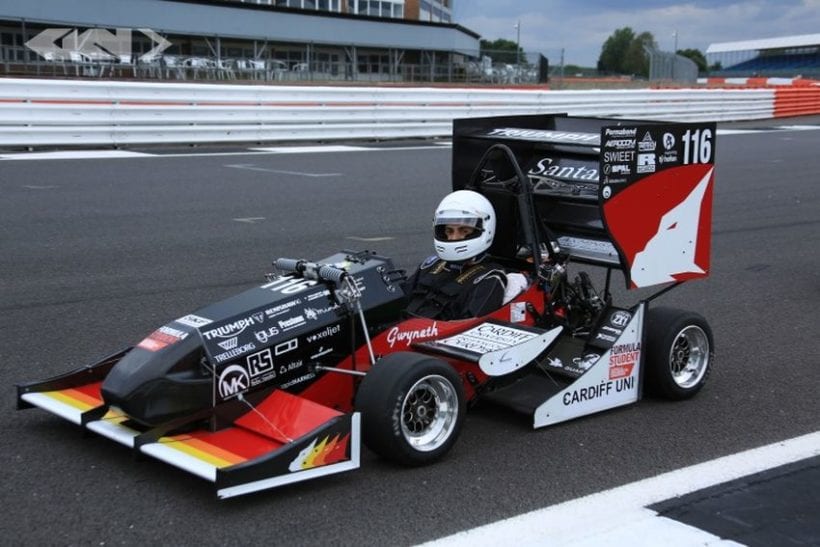 Students can even create presentations and show them to AVL experts like Tippl and Resl. Gregor Griesser, former UAS Graz student, says his experience at Formula Student was of crucial importance, and continues: "You have to organize yourself and your team. Working with a group of people in a project that is the real deal, that's what Formula Student prepares you best for. The best correlation is the race week itself. When you're in a Formula Student team, you have the race day and the car needs to be ready; the same things applies with working in the racing industry."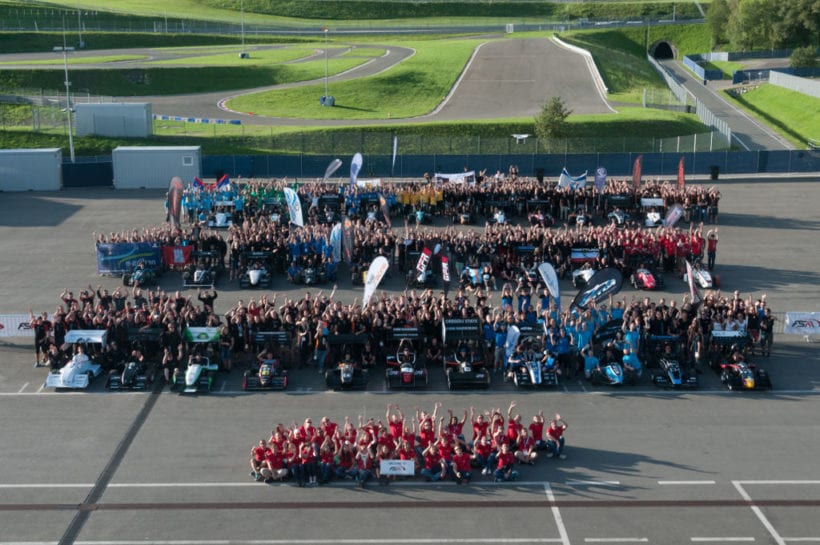 This kind of a partnership encourages smart and enthusiastic engineers. Many believe that Formula Student is just another university trick, but it turns out it is pure engineering where students are absolutely responsible which gives them a chance to express their ambition and designs, with possibility to turn their dream career into a reality. Giving students opportunity to build a racing car and seeing how well it can handle the race is an unbelievable experience for them.
---