Fiat Chrysler has finally released 2020 Ram 1500 EcoDiesel and so far, it seems they have done a great job with the new model. It is only the second diesel truck in Ram lineup, but the new engine has 80% of new parts compared to the previous version, meaning it has been completely overhauled.
It provides 260 horsepower and 480 lb-ft of torque, more than the competitors like GM's new Duramax or even Ford's PowerStroke engine.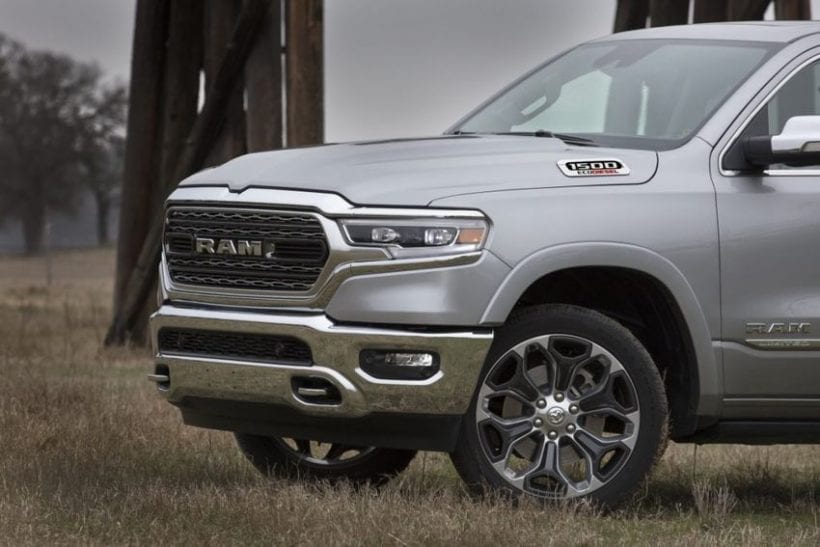 Apart from the engine, there are little differnices between Ram 1500 EcoDiesel and models powered by the Pentastar V6 and Hemi V8 gas-powered engines. If not for an EcoDiesel badge on the hood, they would be hard to tell apart. All Ram 1500 models have EcoDiesel options, including Laramie Longhorn, Quad Cab and Crew Cab models, 4×2 and 4×4.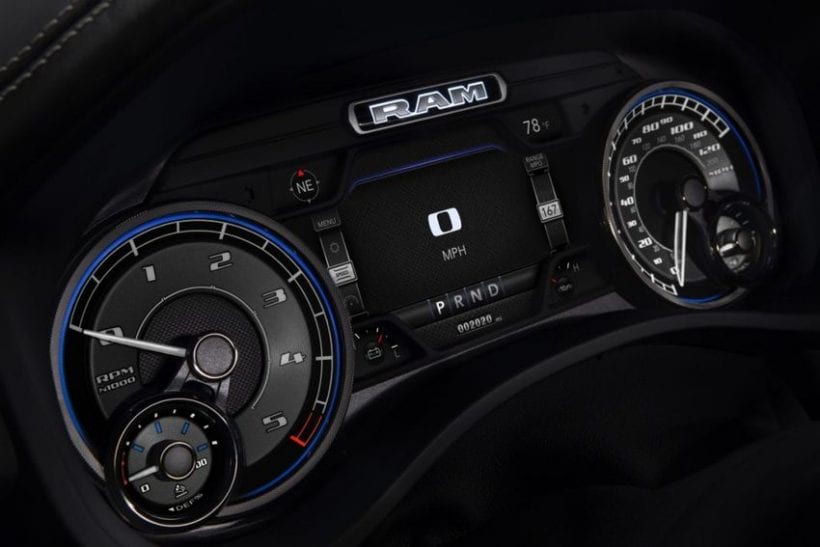 The engines are made in Italy by VM Motori, a wholly-owned Fiat Chrysler subsidiary, but FCA plant in Sterling Heights, Michigan, will be in charge of assembly. One thing that is the same from the previous version of the 3.0-liter EcoDiesel V6 is a compacted graphite iron block with an aluminum cylinder heads. The water-cooling system is new, however, as well as exhaust gas recirculation (EGR) system, and the compression ratio has been reduced from 16.5:1 down to 16:1.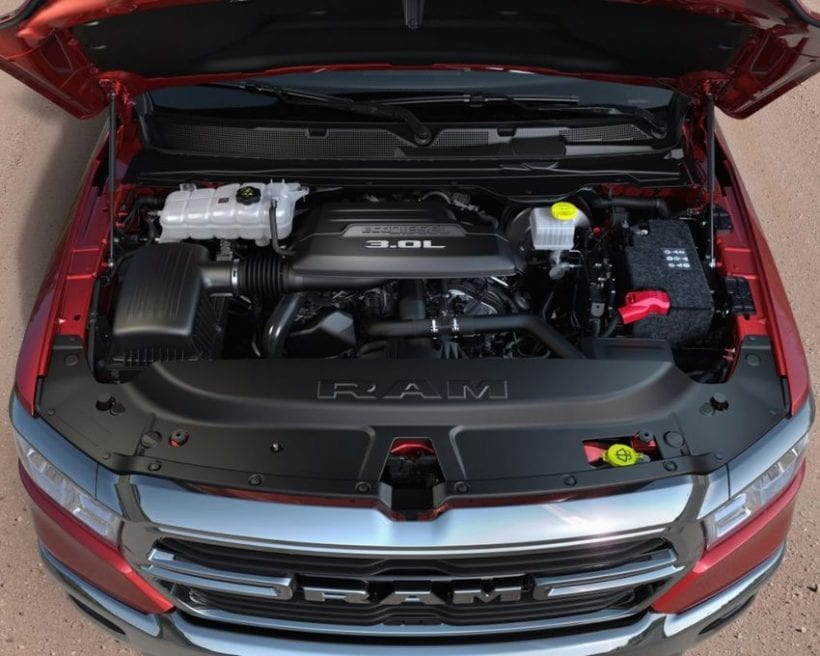 As all Ram 1500 models, EcoDiesel uses an eight-speed automatic transmission. It will deliver the maximum 480 lb-ft of torque at 1,600 RPM. We still don't have any info on fuel economy or pricing, but hopefully, these will be released soon.
---