Having a sporty car is appealing and gives the impression that you like your car and care about how it looks.
Many people don't understand that they can change how their car looks and instead think that their only alternative is to buy an actual sports car.
However, you can customize your vehicle in many ways to look sportier without having to spend thousands of dollars on an authentic sports car.
Modify or Upgrade Your Lights
The sleek design and modern design of sporty lights will give your vehicle that high-performance racing-inspired appearance.
Go for lights with sharp angles, dynamic shapes, and LED technology to give your car a distinct look. You can check here to see what type of car lights would best suit your vehicle.
Alternatively, you have the choice of cleaning and repairing your current headlights if they are dusty or replacing them with 21st century headlights to improve your automobile's appearance.
Foggy or aged headlights and taillights take away a lot from your car's curb appeal. If it's legal in your state, you can even install a film over your lights.
Get Your Car a Sporty Paint Job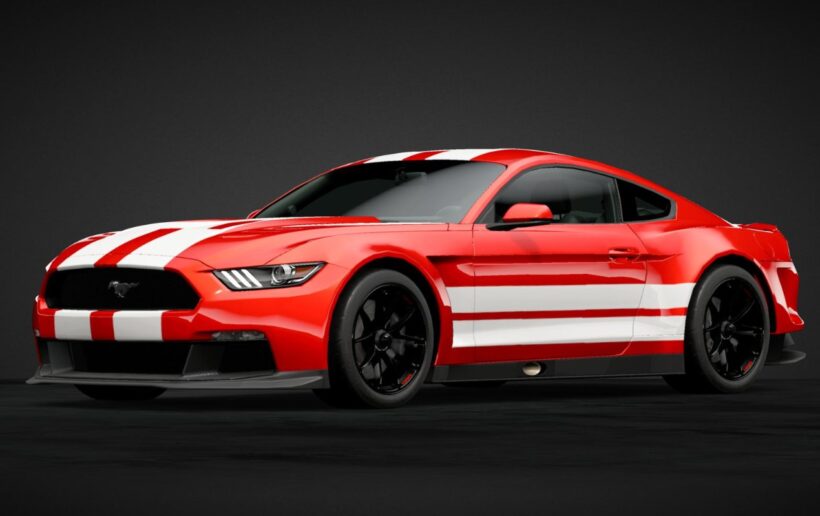 The color of your car is the first thing people notice, and it says a lot about your car's personality.
Getting a new paint job is like giving your car a makeover. It can undo years of wear and tear, making your vehicle look fresh, vibrant, and sporty again.
Going for dark or matt colors when repainting your car can give your vehicle a sporty look. If you want to turn heads on the street, you may even opt for luminous colors like lime green to make your car stand out.
While a high-quality paint job may be expensive, it can give your car a sporty shine and an amazing look, avoiding the risk of your friend ruining it with a subpar spray paint job.
Consider Applying a Wrap on Your Vehicle
Opting for a wrap provides you with a less permanent alternative to paint, as it involves more of a peel-and-stick solution.
You can get an artistic wrap with some sporty art and make your wrap job look pretty sweet. As with paint, it's important to have a professional warp your car to avoid a crooked sloppy job with bubbles.
Add Decals and Stickers
Thoughtfully selected decals and stickers that have racing stripes, dynamic graphics, and emblematic motifs can give your car a sporty aesthetic.
Thick ones can look good on the hood of your car, while thin-striped options can be used on the sides of your car.
However, don't go overboard like 'pimp my ride', otherwise, you may end up getting into trouble with the law.
Install Alloy Rims and Low Profile Tires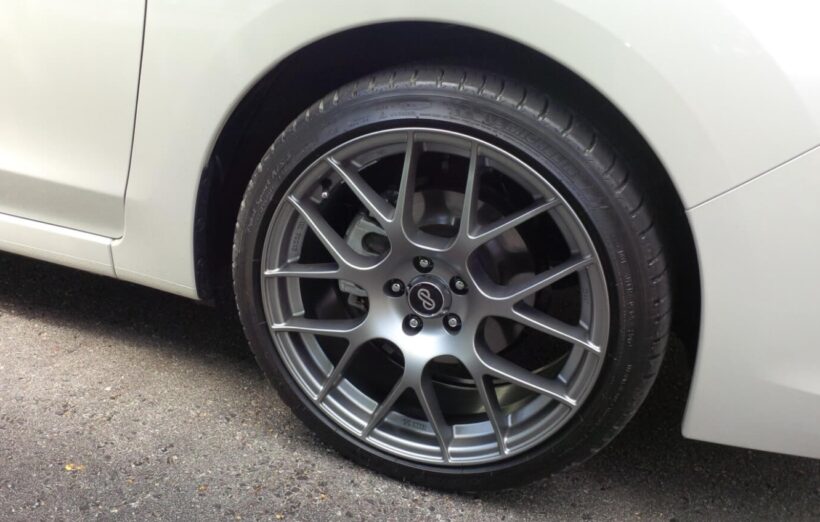 The side profile of your car is influenced by its rim and wheels. Alloy rims with a sleek design and large diameter instantly give your car a sporty appearance.
Opt for wheels with shorter sidewalls and a wider tread to enhance your car's handling and responsiveness on the road while giving your vehicle that sporty look.
Upgrade Your Standard Seats to Sports Seats
Sports seats often feature side bolsters to keep you secure around corners and a bucket-like shape for a snug fit. They provide you with comfort and may have integrated headrests for added neck support and harnesses.
While giving your car an outward sporty look is important, enhancing your car's interior is one of the finer details that accentuates its sporty features.
Install a Sporty Body Kit
Sporty body kits can help your vehicle mimic the dynamic and aggressive appearance of sports car models.
With features such as aerodynamic enhancements, front splitters, side skirts, and rear diffusers, your car is sure to receive that sporty upgrade.
While a full-body kit can be pricey, it's a worthwhile investment as it significantly enhances your vehicle's appearance. Instead, you can opt to just get a new hood, bumper, or side skirt for your car if you can't purchase the whole set.
After all, the overall goal is to create a more eye-catching race-inspired appearance for your vehicle, not get bankrupt.
Fit a Spoiler Onto Your Car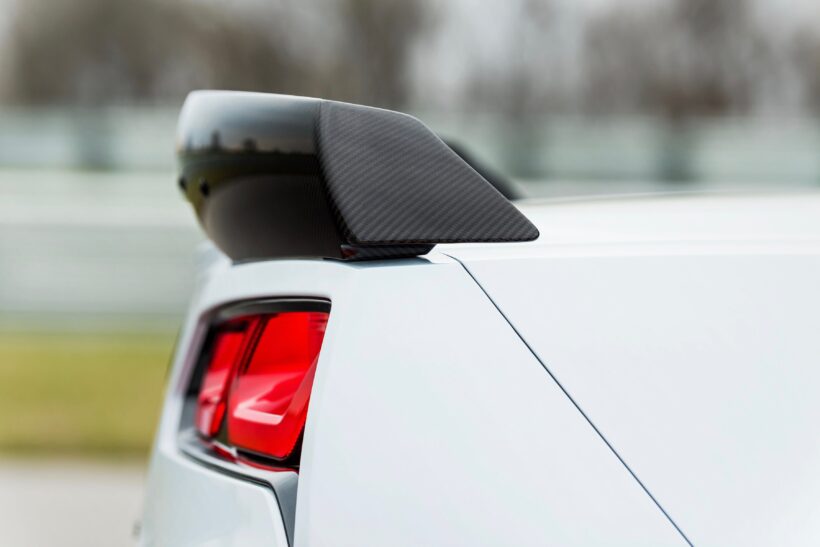 Not everyone likes how they look, however, spoilers can make your car appear sportier.
Other than looks, spoilers can add an extra down on your car for better performance during high speeds.
The good thing with spoilers is that their common availability allows you to purchase an aftermarket option.
The installation of spoilers on your car will mostly involve drilling through your trunk.
With this in mind, it's wise for you to select the most fitting spoiler for your car, preventing any potential regrets or the desire to make changes later on. If your car is leased, it might not be advisable to add a spoiler to it.
Add Some Light Strips
There is something about light strips that makes everything they are stuck on look cooler. Light strips with adhesives can be installed on your car to make it pop out with a sporty vibrance.
Sticking them around the legroom of your vehicle is the common way to go and with a remote, you can tweak the lights to your preferred color.
You must understand the vehicle laws on installing LED light strips onto your in your state.
Some states rule this practice illegal. However, as long as you're not driving around with them on, LED lights can give your vehicle a sporty glow when parked at a car meet.
Tweak Your Car's Exhaust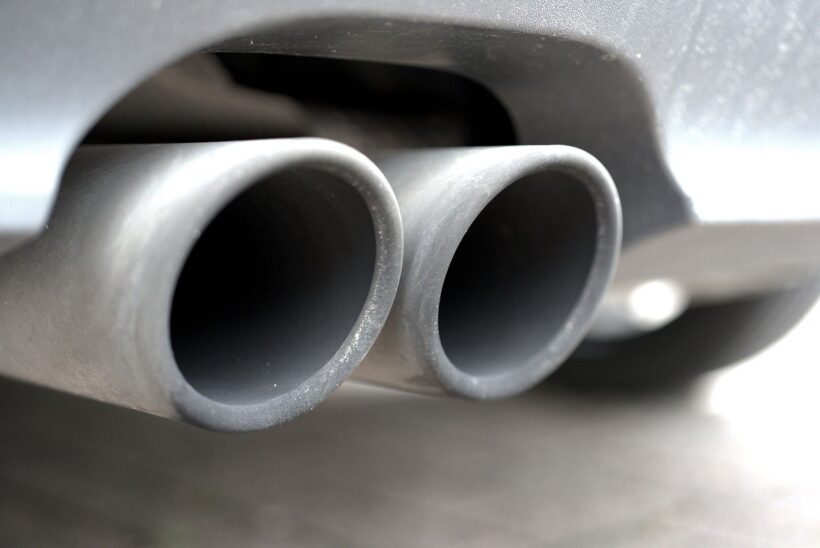 Exhaust tips are a great low-price idea to make your car sportier. Most of them come in designs where you can just clip them onto your car's existing exhaust.
Some exhaust tips can give your car's exhaust a sports car-like sound and generally make your vehicle look and sound cooler.
Swap or Remove Your Car's Emblem
Replacing your car's emblem with a unique high-end sports car emblem can go a long way in enhancing your car's sporty appearance.
For example, if you replace your car's emblem with a Porsche emblem, people who don't know about cars can be thrown off into thinking your car is a Porsche.
On the other hand, this can be a nice hysterical joke to car enthusiasts when they see your car.
Removing your car's emblem is another power move that car customizers implement after modifying their car to achieve a sporty look.
Taking off the emblem from your car will eliminate the make and model of your car and give off that mysterious sports car look you may be going for.
Endnote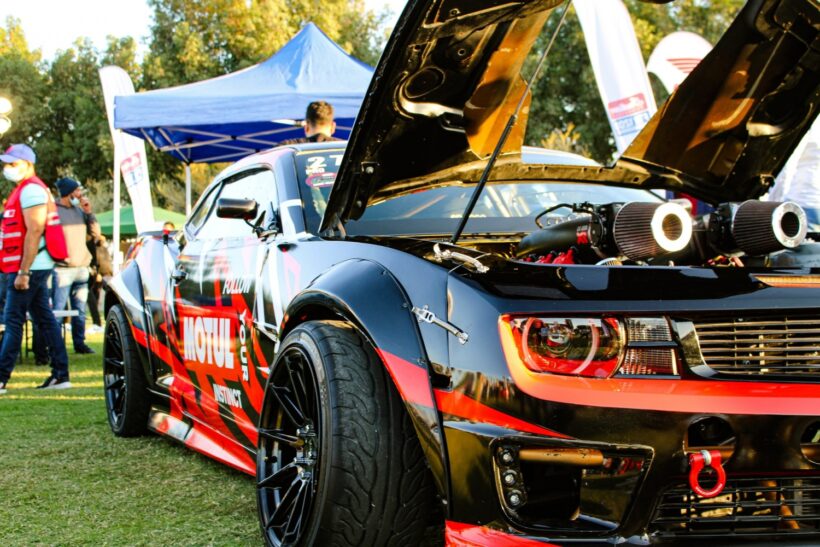 Not everyone can afford sports cars at a moment's notice, which is where customizing your car with sporty tweaks becomes incredibly useful.
As a car enthusiast, you'll relish the attention and amazement your modified vehicle will attract from onlookers.
---