Like all the other vehicles, trucks require regular maintenance because it is the only way to ensure that they are in top condition and guard your safety. If you use one of these for work purposes on a daily basis, this maintenance becomes even more significant. After all, if something breaks down, it automatically means that you won't be able to complete all the tasks and continue with your work.
Still, finding a reliable truck repair shop can prove to be challenging. There are numerous things that you have to consider, and what's more, multiple decisions that you have to make to rest assured that you had chosen the best team of professionals.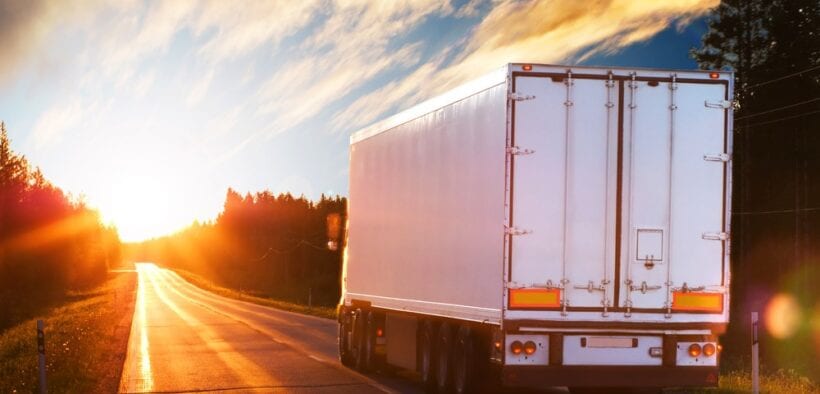 In the following article, we are going to give you some tips that will facilitate this entire process, and by following our list, you will quickly find the right repair center for you.
1. Ask for recommendations
Naturally, you can begin your search online, but this can turn out to be overwhelming simply because you will be presented with an entire list of possibilities, and investigating all of them can take a lot of time. To avoid this, you should first ask your friends and colleagues for recommendations. This way you will receive all the information firsthand, from reliable sources, so deciding on a service won't be too difficult.
Once you get a list of recommendations, it is time to research each one of them. You can start by visiting their website, inquiring about their services, prices, and obviously, comments from their other customers.
2. Go with certified mechanics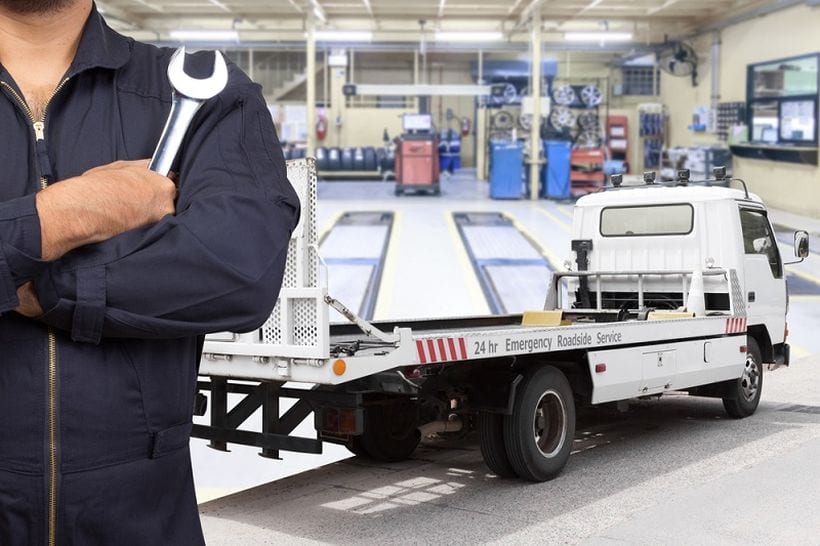 As you surely know, truck repairs can be very expensive. After all, this is an investment you have to make, and due to this reason, you have to find the best mechanics out there. When it comes to investigating repair shops in your area, you should only consider hiring certified professionals. Even if you come across a shop that looks promising, our advice is to remove them from the list if they don't have this verification to save a lot of time, money, and headaches in the future.
Plus, having this document means that they have been in the business for quite some time and that they employ only skillful mechanics that will be able to solve any problem you present them with. This is crucial because the last thing that you want is to get a call from your mechanic to learn that they cannot fix something.
3. Inquire about the services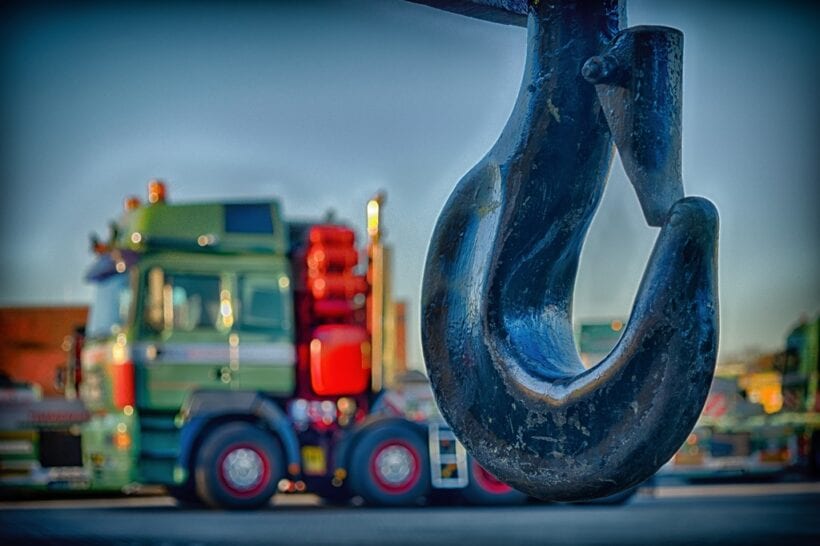 When looking for a truck repair service, this is a step you cannot skip. We already told you that you have to investigate each shop on your shortlist, and the list of services they provide their customers is one of the things that you have to explore. Naturally, every shop offers some common ones, and you can read more about them on tlcautotruck.com.
Nevertheless, it might be a good idea to think about whether you will need some additional ones. What are we talking about? For example, you might need a mobile repair and towing services. Your truck can break down in some remote area, far away from both your company and the shop, and leaving it there is probably not an option because you would run the risk of your goods being stolen. In this type of situation, calling for a tow truck that will transport your vehicle right to the shop can be very beneficial. The same thing goes if the mechanics can come to your location and resolve the issue, meaning that you will be able to get back on the road in the shortest period of time.
4. Find a shop in your area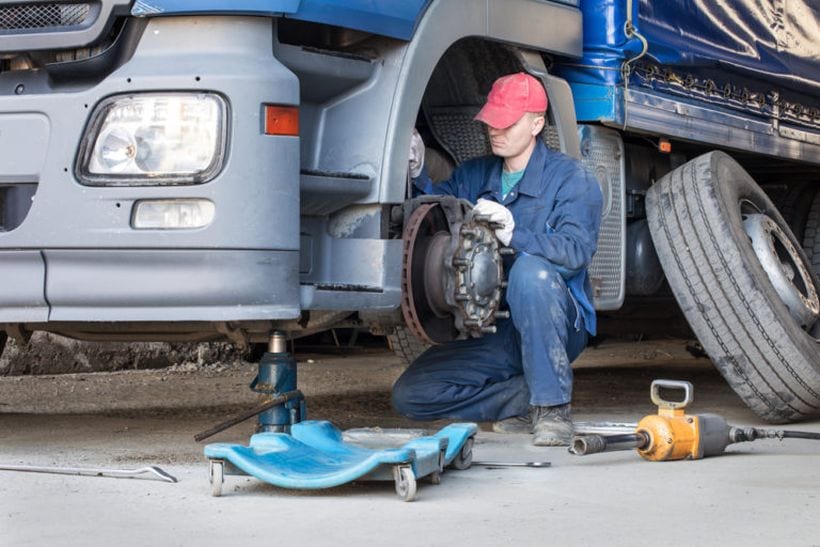 You might be tempted to choose a shop that is not in close vicinity to your company simply because of the recommendation you got and their reputation. However, because of the sheer convenience, this might not be the best decision.
When your truck breaks, you want someone who can deal with it almost immediately, so if you go with a shop that is far away, this won't be possible. Plus, keep in mind that this will cost you more because they will charge you extra. By opting for a shop in your area, you will save a lot of money in the long run, and as we have already mentioned, truck repair service can be quite costly, so you shouldn't spend extra money unless you absolutely have to.
5. Inquire about their parts inventory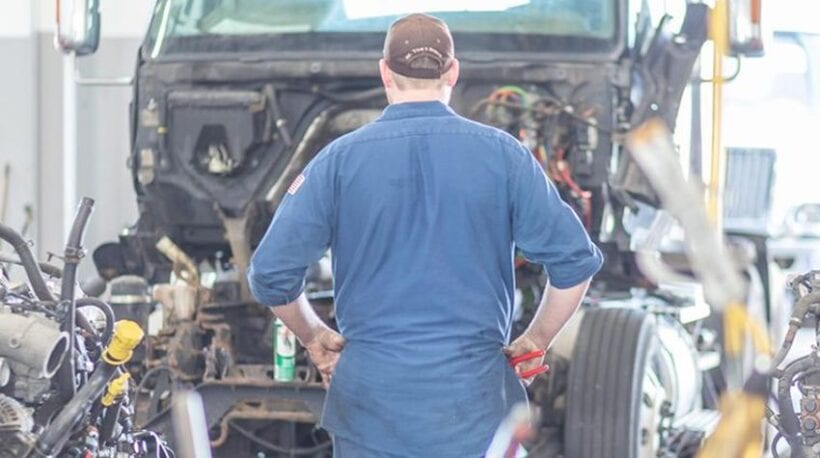 For some reason, this is a step most people skip. You should only look for mechanics that are best in their line of work, and also for a shop that carries a wide selection of truck parts.
This way, you can rest assured that the damage will be repaired efficiently and quickly, since the work will be done in one place, and you won't have to wait for them to find and get a specific part. As you know, ordering and receiving parts can take weeks, meaning that you would lose a lot time, and therefore, money.
6. Price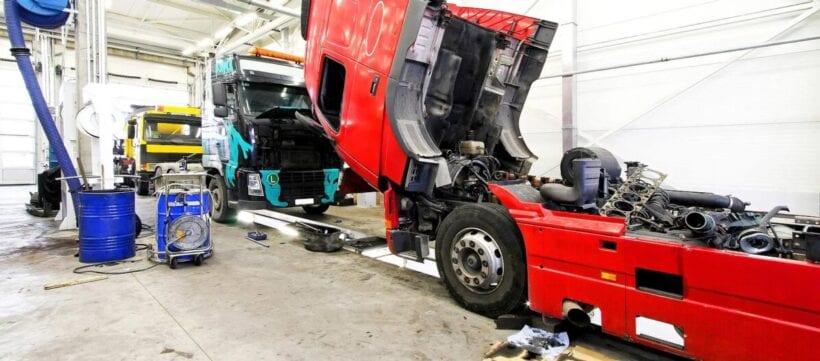 The final thing that you have to consider before choosing a shop is the price. Naturally, these will differ between shops, so you have to put a lot of thought into it. Just like other people, you will probably be tempted to go with the least expensive option. If their cost is too good to be true, then you should continue your search. You cannot expect the get top-quality service for only a portion of the cost compared to other shops. It just doesn't work that way.
Similarly, our advice is to set a budget and stick to it. If you are not sure how much money you should put aside, then it is time to conduct another research. Investigate the average prices, do some calculations, and decide on the amount of money that you can afford, but that is still enough to pay for the repairs. Upon setting a money limit, it is time to look for truck repair services that do not exceed your budget.
---