Formula one has long been one of the well-renowned sports in the world for decades. When it comes to Formula One, 2 or three names usually come to mind- Michael Schumacher, Lewis Hamilton, and Felipe Massa, just to mention a few. But, have you ever gotten to know the most successful Formula One drivers ever? Those legends who have ever graced the race course? Well, in this review will be listed the top drivers there have ever been in this industry, and get to learn something about their superb careers. These are the kind of drivers that will forever be remembered and praised for their passion and hard work on the race tracks. So, here's a list of the 10 most successful formula one drivers:
10. Fernando Alonso
Alonso is currently one of the best active formula 1 driver in this day and age. Now driving for Scuderia Ferrari from 2010, the Spaniard, however, started his glittering career with Renault F1 and made his mark as one of the best in 2005 and 2006 by winning respective F1 championships for these two years. In 2007, Alonso raced for McLaren and then raced for Renault F1 for two years before re-joining Scuderia Ferrari.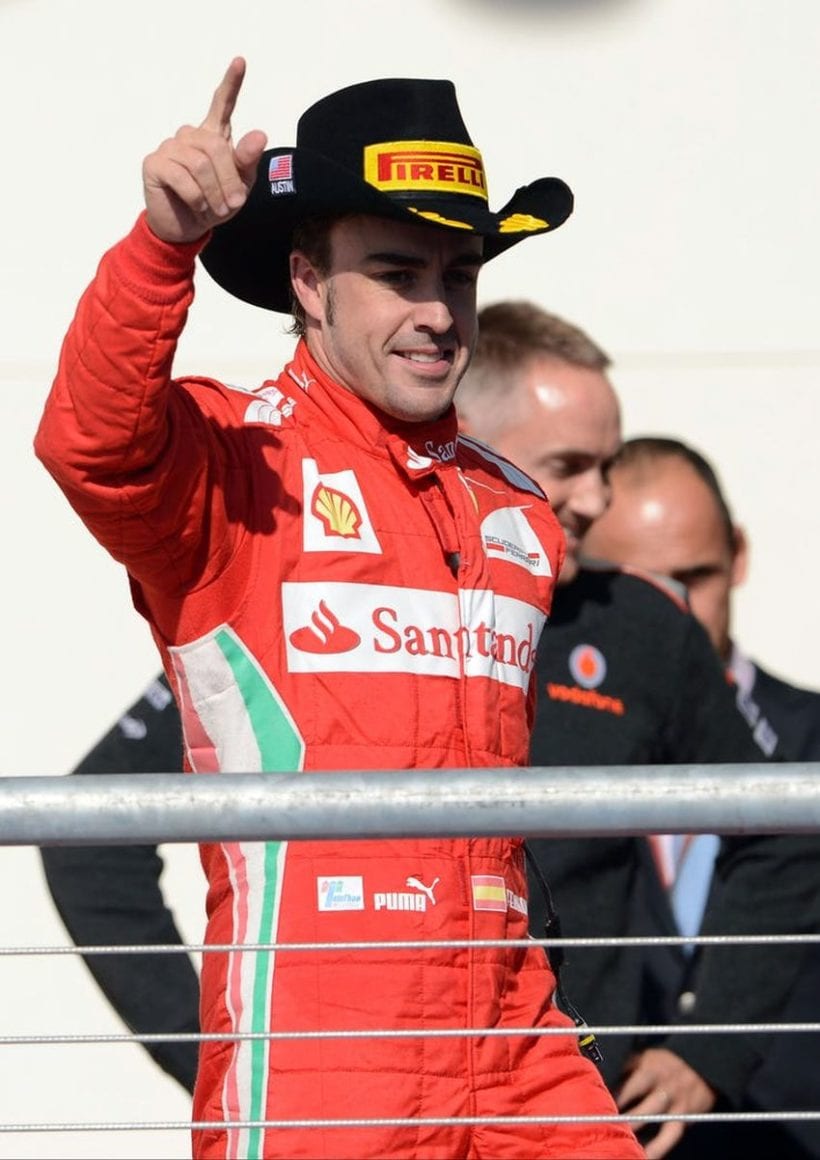 The Spaniard holds the record as the youngest Formula One champ, a feat that remains unbroken. He is best known for his remarkable skills and abilities on the podiums, as a relentless driver who wins with any car at his disposal. He has surely done it and proven to the World that he is a beast on the race tracks. He has accumulated a record total 1606 points throughout his career, and 32 Grand Prix wins, feats that place him in the top 10.
9. Jack Brabham
Jack Brabham is a legendary Australian-born driver who took the Formula One World by the storm in the 1940s, 1950s, and 1960s. He won an amazing 3 Drivers' Championships- in 1959, 1960 and 1962. He is popularly known as the only Formula 1 racer to build and win with his own race car.
In the 1966 Championship, he raced and won using his own custom-made car bearing his name- the first and only time a Formula One driver has ever done so. During his career, he amassed 14 race victories, 31 podiums and an amazing 13 pole positions in 128 races. Currently, at 87, he holds the record as the oldest living F1 Champion.
8. Nelson Piquet
Piquet was a famous Brazilian Formula One driver in the 1970s, 1980s and early 1990s. He began his illustrious Formula One career in 1978. He won three Drivers' Championships in 1981, 1983 and 1987.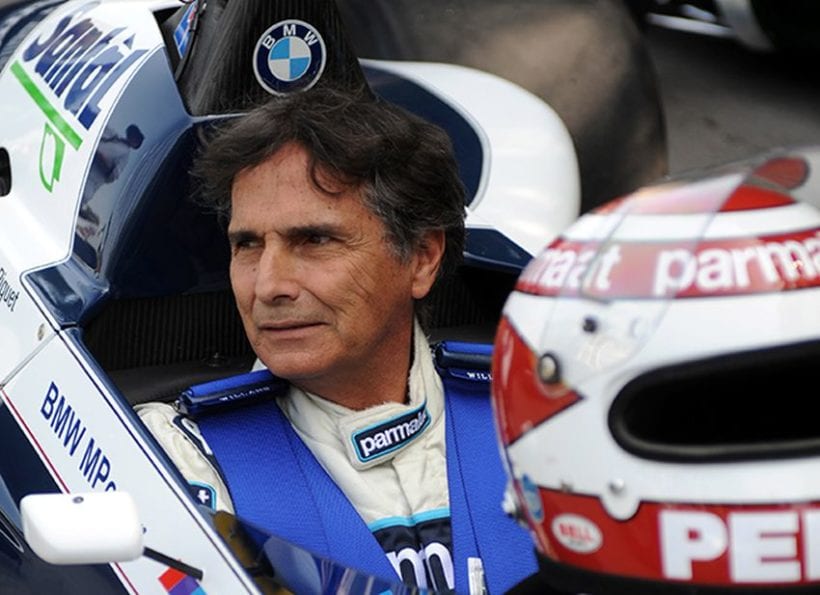 However, it was the 1987 Driver's Championship that marked an important feat in his career when he beat the likes of Mansell, Prost, and Senna, who were branded as "The Best Group of All Time". Throughout his career, he has raced for McLaren, Ensign, Lotus, Benetton, as well as for the Brabham team. He has won an amazing 23 races. He is well known also for his participation in the Indy 500 and several endurance races such as the 24 Hours of Le Mans.
7. Niki Lauda
Niki Lauda, an Austrian-born racer, is widely regarded as one of the most brilliant Formula One Drivers of all time. On and off the track his reasoning capability to avoid, what to adjust to his race cars. The guy was a pure genius. He raced for various different Formula One Teams.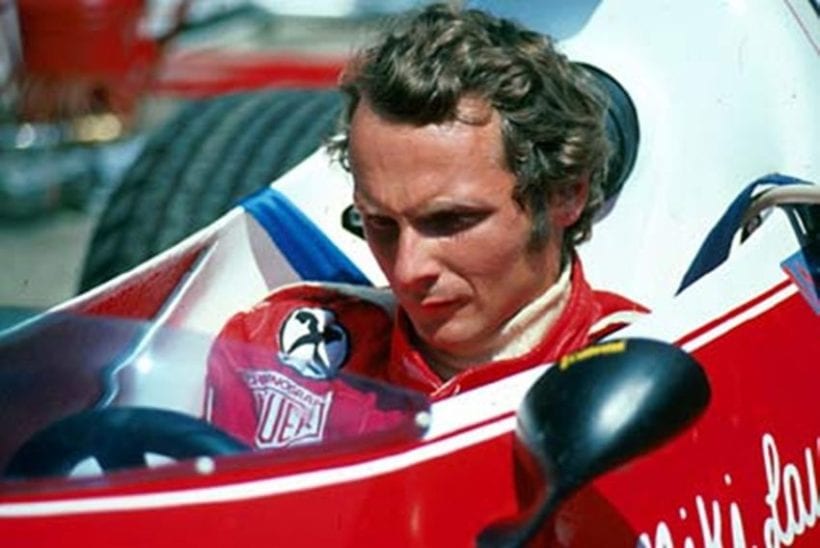 He first raced for March, and then in 1973 joined the British Racing Motors team. In 1974, he was signed by Enzo Ferrari to race for the Scuderia Ferrari. He was three Drivers' Championships in his career- 1975, 1977 and 1984. He is regarded as one of the bravest drivers ever, as he came back after only 42 days from experiencing a career-ending accident in 1976 on the Nürburgring. He has over 25 race wins to his name. He holds a record for the fastest lap in 1974 at the Nürburgring Nordschleife, finishing the lap at only 6 minutes, 58 seconds.
6. Jackie Stewart
Sir John "Jackie" Stewart entered the Formula One fray in 1965 racing for British Racing Motors (BRM). He won three Championships in his career, the first with Matra in 1969, then the second and third with Tyrell in 1971 and 1973. He is regarded as one of the most talented racers since during his era technology was not so advanced as today. There were very few computers and gadgets. He has won over 27 races. He is well known for pushing harder for safety measures that are used in today's Formula One races.
After retiring, he did not leave the Formula One completely, rather he came back as the Stewart Grand Prix owner in 1997. However, the team was later bought by Ford in 2000 and renamed it Jaguar Racing. Eventually, Red Bull purchased Jaguar Racing in 2005 and branded it Red Bull Racing.
5. Ayrton Senna
Senna was branded as a legend in the Formula One racing, one with extreme passion and intelligence for racing. He made his Formula One debut in 1984. He is a triple F1 world champion with McLaren in 1988, 1990 and 1991.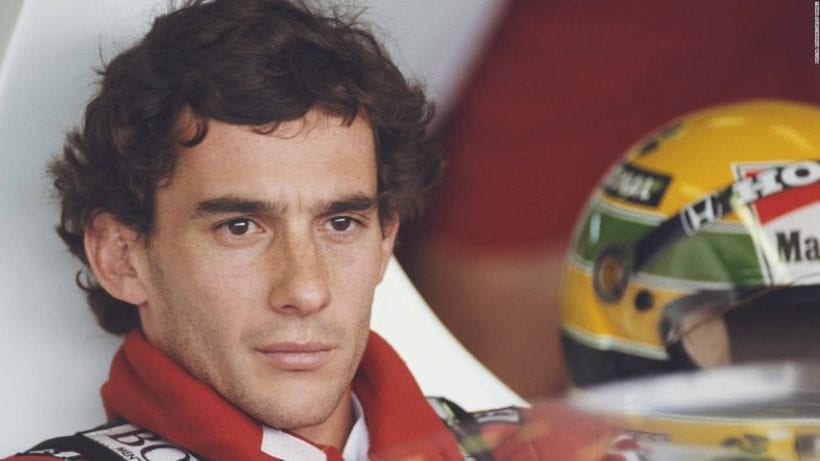 He died prematurely in 1994 while racing in the San Marino Grand Prix in Italy. His death shook the whole racing world which led to the implementation of safety measures and policies. Out of his 162 races, he won 41, which ranks him the third most successful F1 driver in terms of his wins.
4. Sebastian Vettel
Considered one of the greatest Formula One racer, at a young age of 26, the German has already claimed 4 consecutive Drivers' Championships- winning from 2010 to 2013 for Red Bull Racing. He has raced for various teams such as the Formula BMW, Formula Three, BMW Sauber and Toro Rosso. He holds countless other records in Formula One.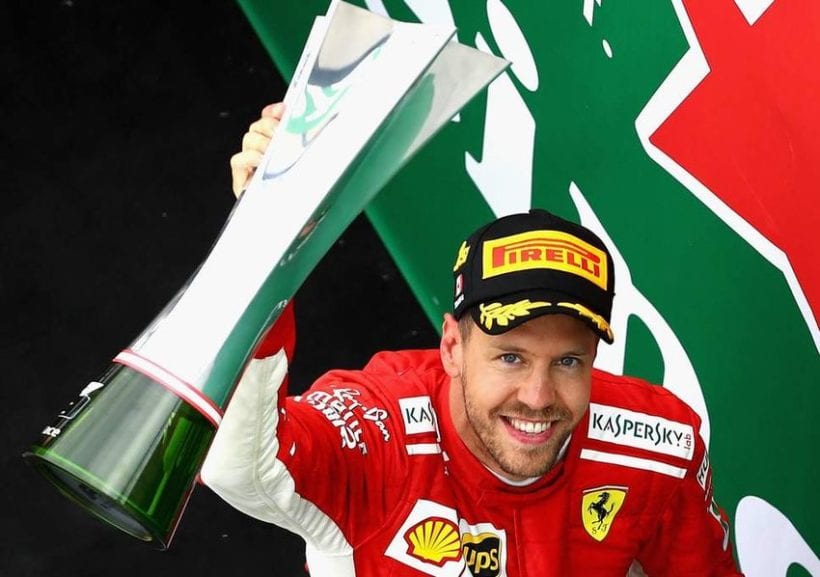 This include; the youngest ever Grand Prix champion at the age of 21 years and 73 days, most wins in a season with 13, most consecutive won races with 9, and winning most podiums in a season with 17 wins. He has so far won 39 of his 120 races. A wonderful streak for such a young racer. He has all the time to become the number one greatest Formula One racer of all time.
3. Alain Prost
Alain Prost, a French-born racer, was considered to be part of "The Group of All Time" in the 1980s and 1990s, which comprised of popular duels with stars such as Nigel Mansell, Ayrton Senna, and Nelson Piquet. He made his Formula One debut in 1980 racing for McLaren.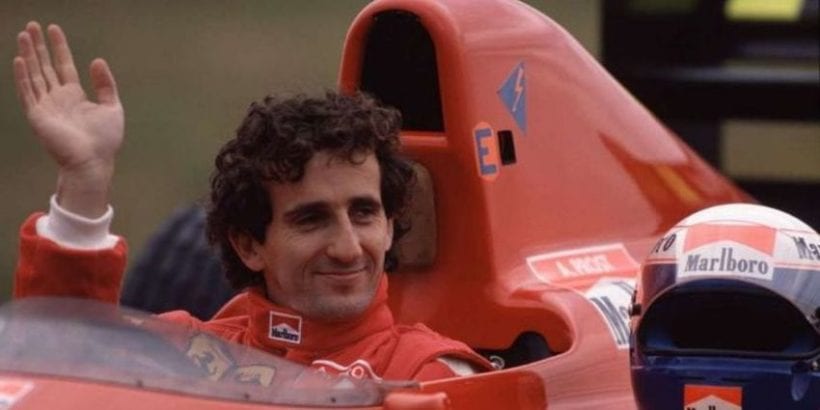 From 1980 to 1991, he won three F1 Championships with McLaren, and then in 1993, after taking a year off from racing, won another Drivers' Championship with Williams. He also did stints with Ferrari and Renault, though he did not win any Championships with them. He won 51 of his 202 races. He later created the Prost Grand Prix team. He eventually died in 2002.
2. Juan Manuel Fangio
Branded as l Maestro', Juan Manuel Fangio claimed a stunning five Drivers' Championships in the 1950s for four different teams- Alfa Romeo, Mercedes, Maserati, and Ferrari. The only racer who was able to break this winning record was Michael Schumacher in 2003 when he won his sixth title. However, no one has been able to win Championships with as many teams as Fangio up to now.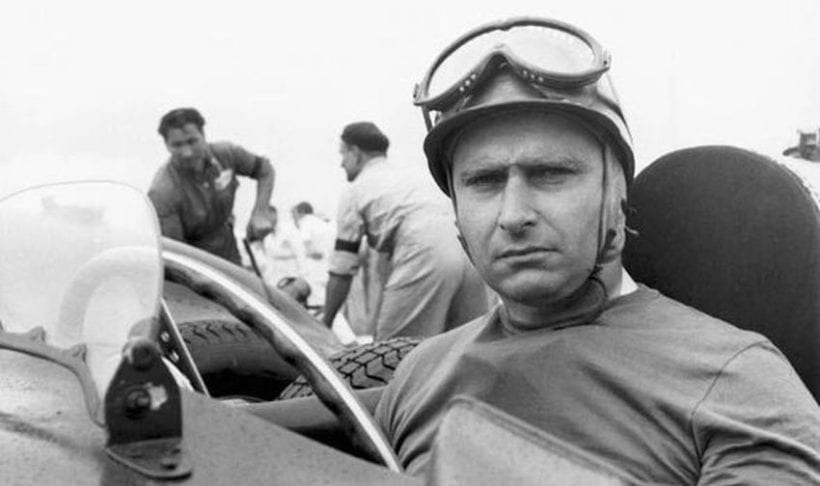 The Argentine has won 25 races in the 52 races he participated in. With 46.15%, he holds the record for the highest winning streak in Formula One. In the Championships he has never finished worse than second. He was later made the honorary President of Mercedes in Argentina. Apart from this, he was regarded as a national hero in Argentina and a museum was opened in his honor before his death in 1995.
1. Michael Schumacher
At number 1 is Schumacher, the greatest racer that this sport has ever witnessed. The German was a dominant force in the 1990s and early 2000s. He claimed two World Championships in 1994 and 1995 with Benetton. In 1996 he was signed by Scuderia Ferrari. It was with this team that he dominated and won five consecutive Drivers' Championships from 2000 to 2004. He drove the V10 powered Ferraris when he claimed these titles with Scuderia Ferrari.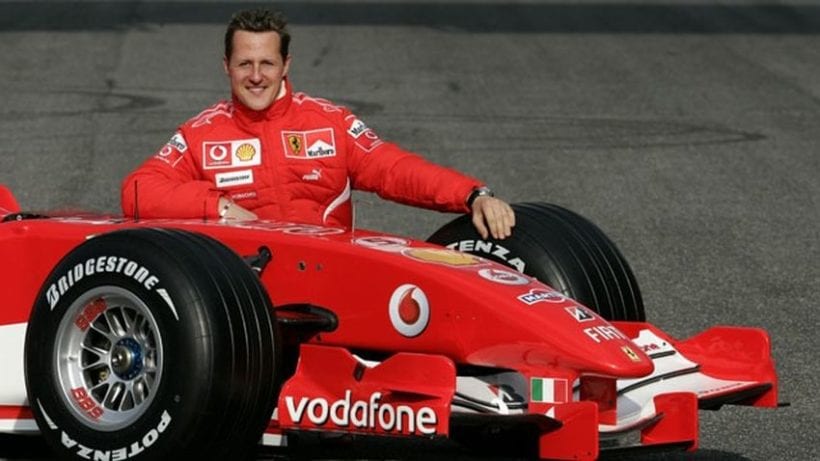 He retired in 2006, but later made a comeback in 2010, this time with Mercedes. He called it quits the second time in 2012. He has amassed several major records during his illustrious career such as most wins with 91 wins from 208 races, 5 consecutive Championships, and largest win margin at 67 points. Surely he is the greatest legend in the sport. He has a net-worth of $850 million, making him one of the wealthiest athlete, thanks to his Formula One Successes and lucrative sponsorship deals.
---