Aesthetically a Formula One car is basically a driverless vehicle. The drivers gets deep into the formula, and blends with the aerodynamic lines of the vehicle. While the drivers keep a low profile in the formulas it's the opposite outside of the cars, they are always in the spotlight.
Infiniti believes that what's making these machines go further and advance is the human element and not the engine. Renault Sport and Infiniti are teaming up so that they can have a transfer of technology, but through human bodies not data and information.
When it comes to the auto industry there's a popular saying, "win on Sunday, sell on Monday" which means that winning races is good for business. Race cars and road cars don't have much in common besides having 4 wheels so where's the connection?
There two ways to go about it, one is marketing. F1 is a very popular sport and is considered the most glamorous motorsport and Infiniti being a luxury brand that places high value on performance can benefit from a connection to that.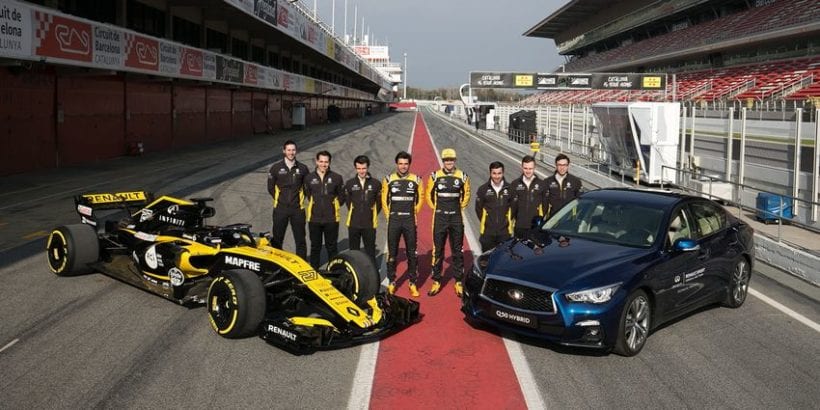 On a lesser note racing is a great place to test out new technologies that sometimes in the future might get around to road cars. Many of today's gadgets and car developments have first been tried out on the track, like turbochargers.
In an effort to bring road cars and race cars closer, F1 has started using hybrid powertrains and that's where Infinity comes in since they plan to introduce only hybrid and all-electric vehicles in 2021.
The biggest reason this partnership came to be is because these companies have something in common, Infiniti is a luxury brand of Nissan which has a corporate alliance with Renault and Mitsubishi.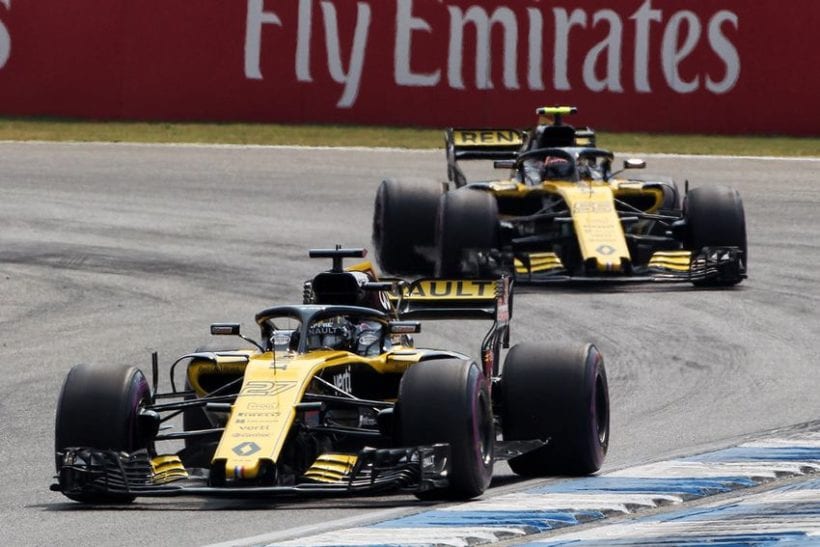 The first sign of Infiniti in F1 was as a sponsor to Red Bull Racing that uses Renault engines. The team was successful which a good effect on Infiniti, but at the time it was all about marketing. After some time Renault and Red Bull stopped working together, Red Bull will switch to Honda engines in 2019.
Infiniti was a step ahead when it comes to hybrids, when F1 went hybrid in 2014 Infinity had already been doing it for 3 years. Even though racing should represent the top of the line technology, this time it was road cars that were heading it, and their engineers were teaching the race guys what they learned.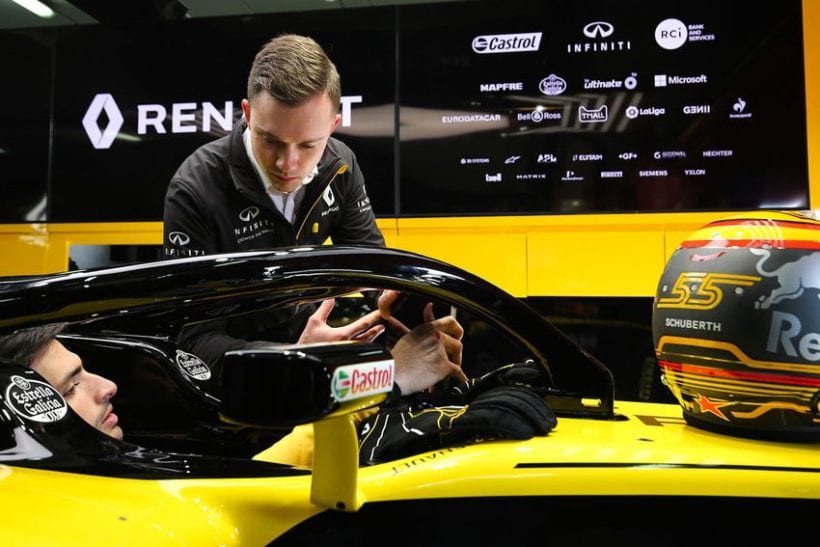 "When Infiniti came with its strategy of electrification, everything around electrification, we said obviously we have something to do in common," said Jerome Stoll. He is the president of Renault Sport Racing and was the man responsible for us seeing Renault on the race tracks again. His wish was to use the racing technology on the road.
"When you want to install such very expensive technology, obviously the first step is to put it in a car that belongs to the premium segment of the car industry," Stoll said. And well Renault just doesn't have the luxury cars needed for that.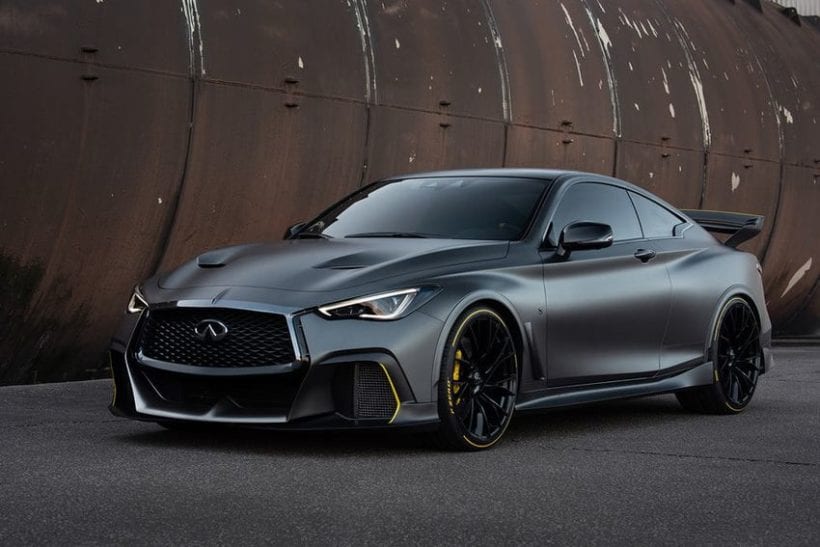 Of course cost isn't the only thing we need to worry about, F1 parts can't fit an ordinary car now, can they? So that's exactly why we need engineers from different backgrounds working together. Even if the practicality is different in theory it's similar, F1 uses ideas from all over.
Students apply each year to the Infiniti Engineering Academy for a chance to work under some of the most brilliant minds in the auto industry. They would work in either the Renault Sport F1 team's headquarters in Enstone or the Infiniti technical facility. There are over a thousand applications each year and only seven are winners.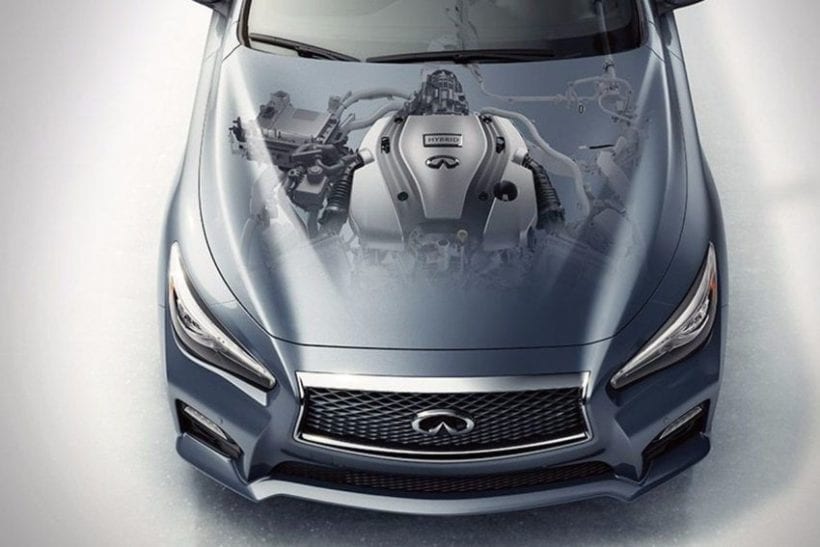 This year at the Paris Motor Show, Infiniti's Project Black S was revealed, a car that has the F1-style hybrid system. It has 563 horsepower and an electric motor in the back. While the specs of course aren't the same when it comes to the system it is identical. It harvests energy from braking and generates electricity with the turbochargers.
Expectations are that the Black S will be able to do zero to 100 kmph in less than 4.0 seconds, the normal Q60 can do 4/8 seconds. The Black S is the perfect example of how incorporating electricity can improve a car's performance.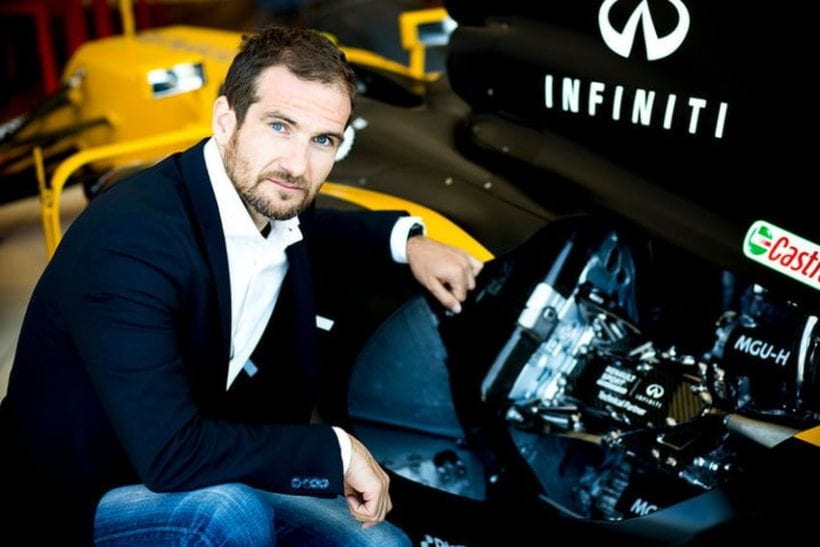 Right now we don't know how much of the F1 tech will be used in future Infiniti cars, but Infiniti will launch more hybrid models in the next couple of years. Mercedes is also trying to adapt an F1 powertrain to their AMG Project One line, but that is a low number production car and has a very high price tag.
All in all when we compare the road and the race track we can see very big differences so we are yet to see if Infiniti use the link they have established with F1 to enhance our driving experience and save the environment at the same time.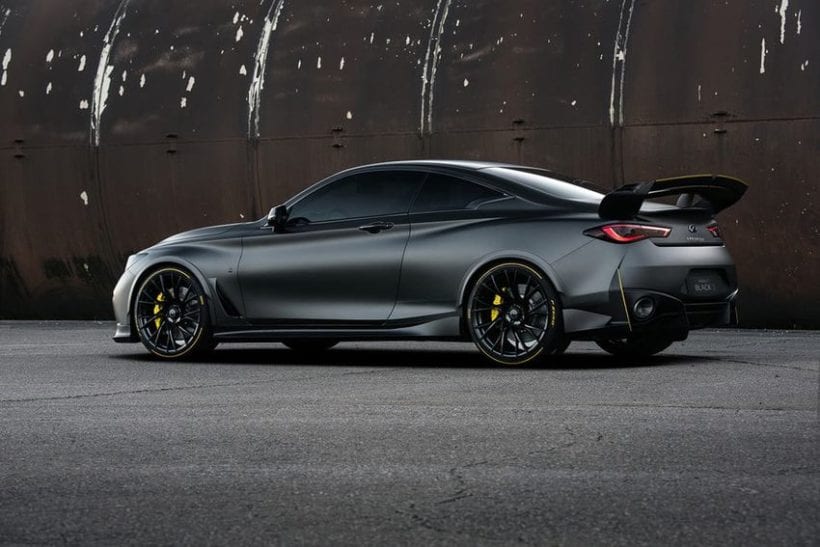 ---