Buying new replacement parts from a mechanic garage or auto dealership can cost you hundreds of dollars. The labor required to install the components makes the project even more expensive. Fortunately, you can get alternative components from an auto recycling facility at an affordable price.
Auto recycling facilities buy junk cars that still have usable components. They then sell those for a relatively lower price than what they would cost when new.
Before you embark on your adventure, however, it's essential to understand the process of removing the components at a salvage facility. It can also help to remember that junkyards have their rules to make the process a success. Check out these tips to ensure the best experience possible.
Bring the right tools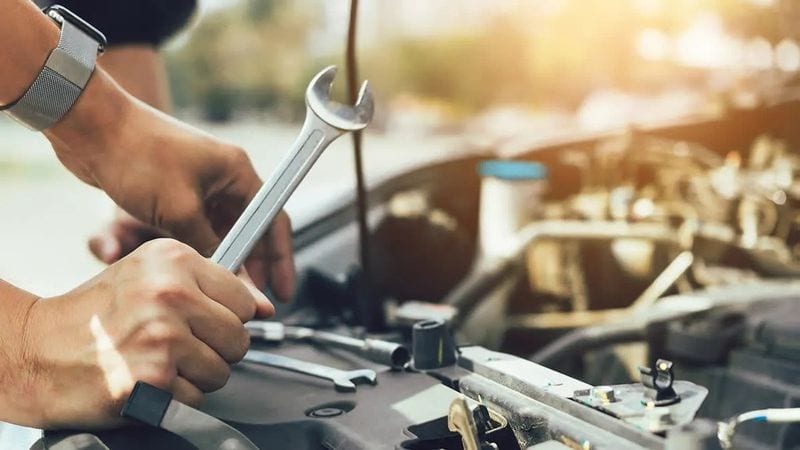 Just like in any other job, you need appropriate tools to visit an auto recycling facility. If it's your first time checking out a junkyard, make sure you bring along the right tools to get the job done. Crucial tools might include screwdrivers, pliers, engine-checking devices, wrenches, and a storage container or bag.
The kind of tools you carry will depend on what you're hoping to find. You should also note that some auto recycling facilities prohibit certain kinds of devices, so if possible, check to be sure the one you're visiting doesn't have any specific rules.
Also, remember to carry a power supply, since most junkyards don't have electricity. Bringing your own power supply ensures your work won't be interrupted if your tools run out of power.
Inspect your car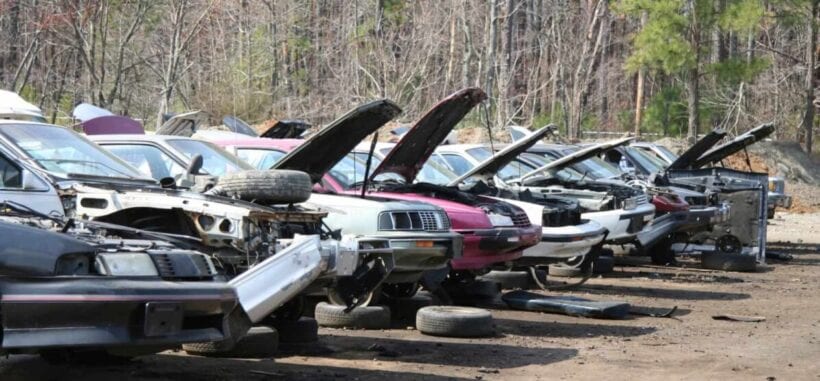 The best way to get the right components is to check for compatibility. You can start by inspecting your vehicle before you travel to the salvage facility. Make sure you know all the spare parts you need to replace and that you have the necessary tools for the job. You can practice removing what you're replacing to make sure you get used to this kind of work ahead of time.
Once you remove the components from your vehicle, examine whether they are secured and pay attention to where they're located. This is also the right time to try your tools and see if they're the correct size. If you realize you're missing something or need a different size tool, you'll have time to make another trip to the store before going to the salvage facility.
Check for compatibility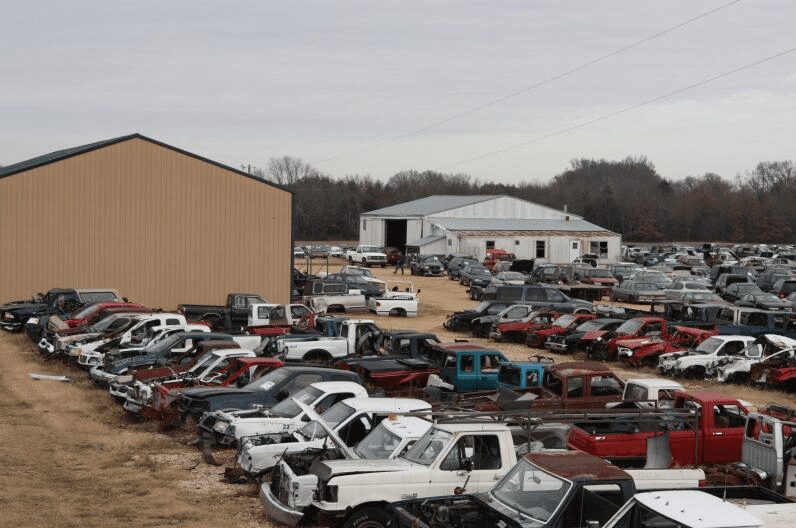 Vehicles manufactured in the same year can share components. But you can also find vehicles made in different years that can share parts with your cars. When it comes to auto recycling, finding compatible features might require some research.
You can dig around on the manufacturer's website to find more information about different car makes and models to figure out if other vehicles can share parts with your car. As you check the various components, narrow your search, and find information on how to test different components. You may even find a compatible piece from a completely different vehicle.
Dress appropriately
Many salvage facilities require you to wear appropriate attire when you come to extract auto parts. You need to wear closed-toe shoes, long pants, a long-sleeve shirt, gloves, and eye protectors. The overall outfit is similar to what an auto mechanic might wear.
Typically, salvage facilities don't ask you to dress exactly like a professional mechanic. But using similar attires and accessories can keep you safe and clean while you extract your components.
Inspect parts before extracting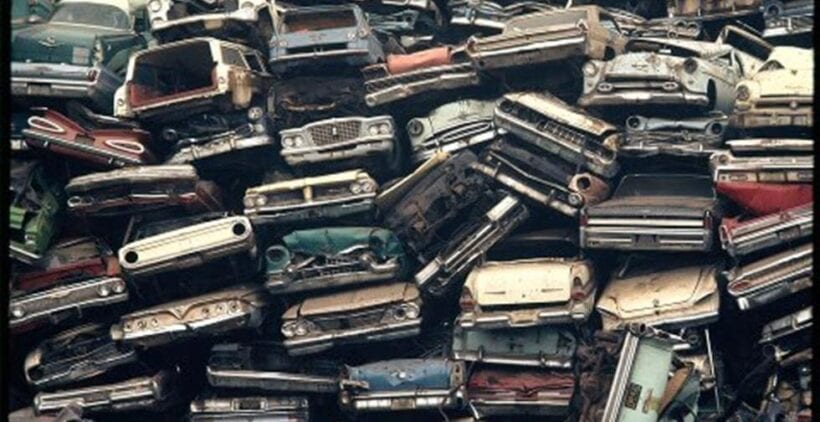 Before you can start the job, examine the parts. This can help save your energy and the stress of extracting damaged or bad components. Be sure to check out for damage, excessive rust, gouges, dents, and scratches. Damaged components might still work correctly, but you're running the risk that they won't.
Sometimes it's impossible to tell the condition of something by just looking at it. That's why it's a good idea to find a salvage facility that offers a warranty on their products. This will also allow you to exchange faulty and non-compatible products.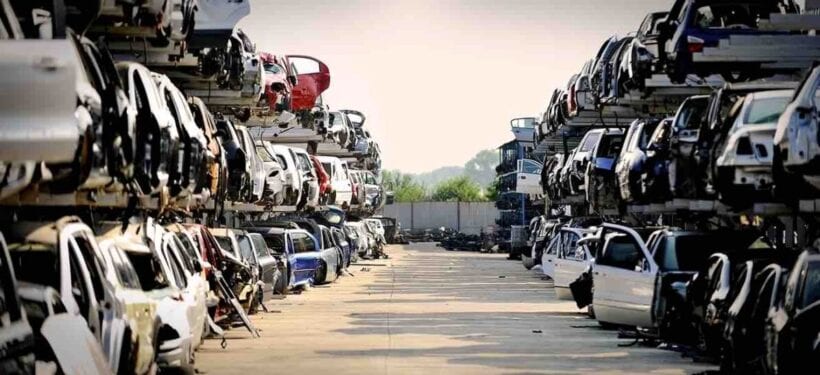 Remove the parts
Once you've inspected the components and feel sure they're working correctly, the next step is to remove them. Remember that the vehicle doesn't need to remain whole. As long as what you want is intact, you can cut off any mounting necessary to reach what you need. Remove the unwanted pieces as you prepare for installation.
To cut nuts and bolts, use a metal cutter like a pair of shears. Be sure to be careful when cutting so you don't damage the target components. You can also use the cutting torch to remove the items if the salvage facility lets you.
Ask for assistance when needed
Removing vehicle components on your own is the norm at most salvage facilities. But if a certain item is too large to be extracted with just your tools, don't be afraid to ask for a helping hand.
Salvage facilities usually offer to remove large items (such as engine blocks) using engine-pulling frames. They might also provide wagons and wheelbarrows to help transport them to your destination.
Don't create a fire hazard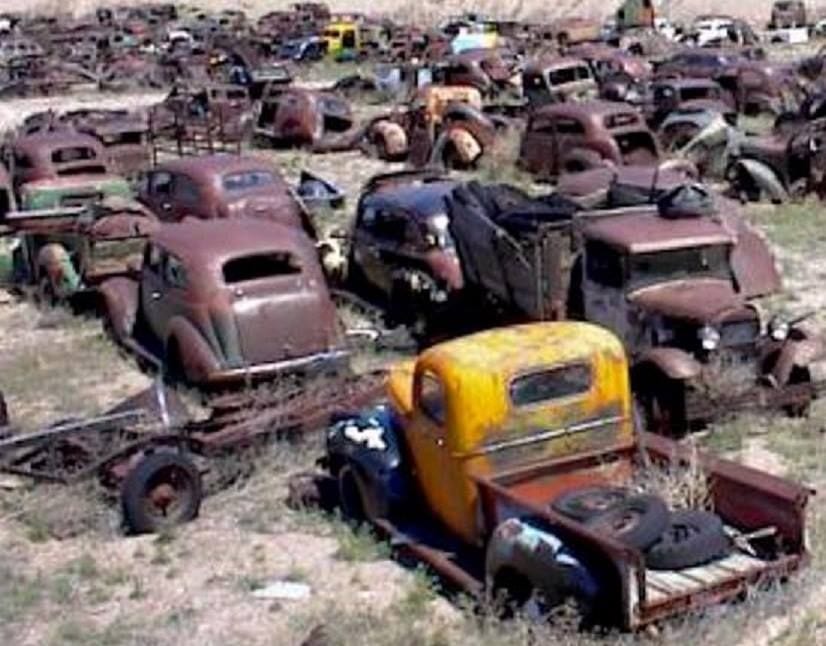 At a junkyard, you need to be extra careful to avoid creating fire hazards. For instance, using a cutting torch can increase the risk of a fire hazard. While some salvage yards will allow you to use the tool, don't use it if it's not necessary. Similarly, avoid smoking when at a junkyard lot, because this can cause a fire if the sparks are exposed to flammable residues on the engines. Being safe and acting respectful are the easiest ways to get invited back.
Buying what you need for your car at a salvage yard can easily save you a thousand dollars. Getting components from a junkyard also enables you to get factory parts. And finally, don't worry about the demand. Salvage yards have plenty of junk bits that can be useful to you and are in excellent working condition.
Hopefully we've provided you with everything you need to know about getting affordable car parts from a salvage yard, but if you need more information about auto recycling, check out this helpful article to learn more.
---