If you feel like your car feels like it is very old even though you bought it just a couple of years ago, then it is probably time to do some serious cleaning on the interior. Many people avoid doing such cleaning because it might cost them several hundred dollars or some can't even find a shop that will properly clean and detail the interior of a vehicle.
This is why a big number of those same people choose to do the whole process by themselves. This can be much cheaper than going to a professional and may even be more effective because who will care for your car the most, if not you?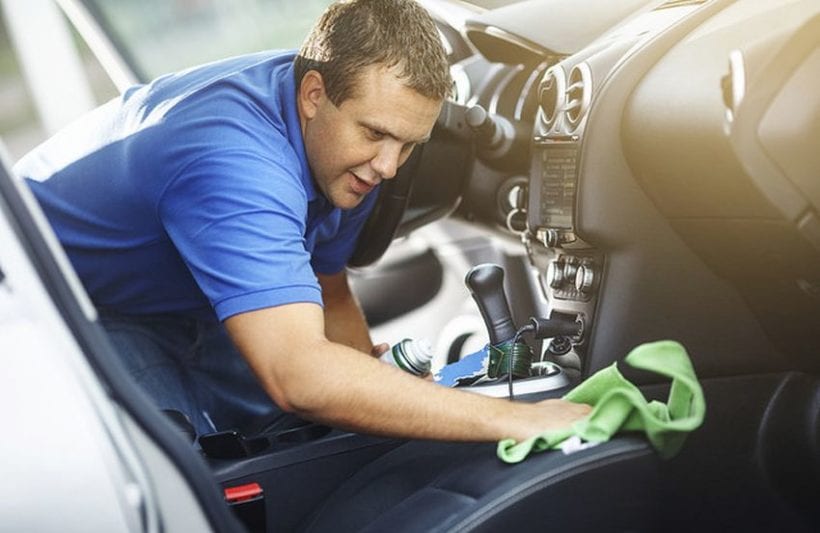 You will not have to worry about spending money on buying the right tools, rags or whatever since most of you will probably have everything you need for cleaning right there at home in your basement or your garage. After doing the finishing touches on your car not only will it feel like it is brand new, the value (price) of it will also feel "brand new". Constantly keeping your car in its best shape increases your chances of selling it at a high price.
To help you with your car interior detailing and cleaning we have made a quick guide to help you understand what steps you must take and what tools you will need to have available.
Tools you will need for cleaning
The most important part of this whole cleaning process is to have a good vacuum cleaner that comes with multiple attachments. You mainly need the flexible hose extension to reach all those hard to get to nooks and crannies. While a steam cleaning machine is not necessary, it would be great if you could borrow one from someone to do a deep clean of the seats and carpets inside of your vehicle.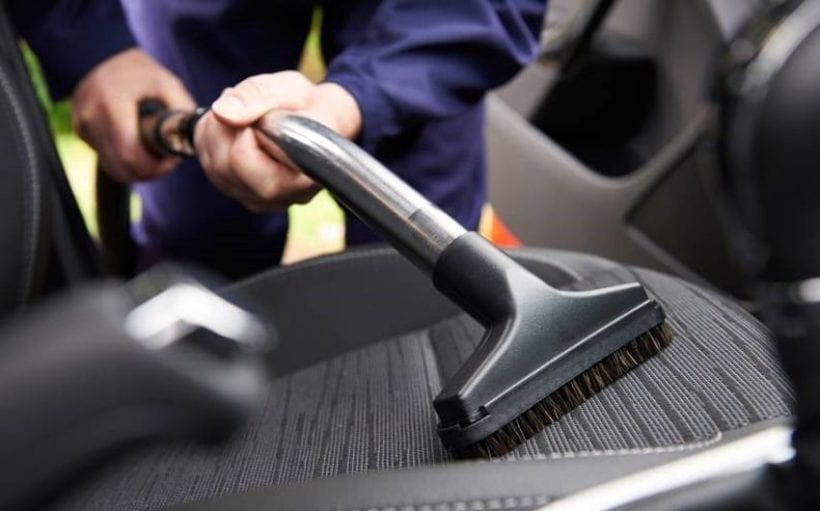 Now that you have your vacuum ready, the next thing you will need is chemical cleaning products. If you do detailed cleaning at home then you probably have all the required chemicals to properly clean your carpeting, the vinyl, and plastics inside of your car. Just make sure that you have the right products so that you don't damage the surfaces of your interior. If you have a vinyl roof padding then get a chemical that is for vinyl and not for anything else.
Alright, you have your vacuum and your chemicals ready, now you have to prepare for all the wiping and polishing you will have to do. If you are ready to do proper detailing on the interior of your four-wheeler you will need to equip yourself with a few sets of towels and rags.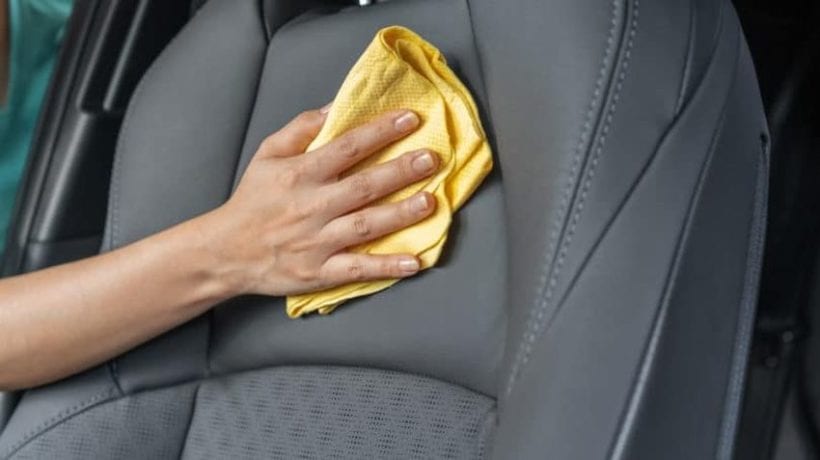 One set of rags that will be used for hard scrubbing, a few micro-fiber towels that won't leave any residue on the surfaces and cloth rags that will be used in the end for the last wipe and polishing. Make sure that the rags or towels you use are clean so that you do not damage your interior.
The last tool you will need to clean the harder to reach places is a brush. With a brush, you will be able to scrub off any residue from harder plastics or metallic parts inside of your car. If you have ever looked under your seat, you probably noticed how much dirt, food and who knows what else clogs up in there. To properly clean that you can't use a simple rag, you will have to do some serious scrubbing with a stiff-haired brush.
According to Ryan's Mobile Car Detailing, without the right equipment, you cannot achieve the same level of cleaning and detailing of a vehicle as professionals can.
Start with the floor
The best place to start cleaning is the floor of your car as it's the place that has the most dust and dirt. If you clean up everything else first and then start scrubbing and vacuuming the floor carpets, you may dirty everything else again.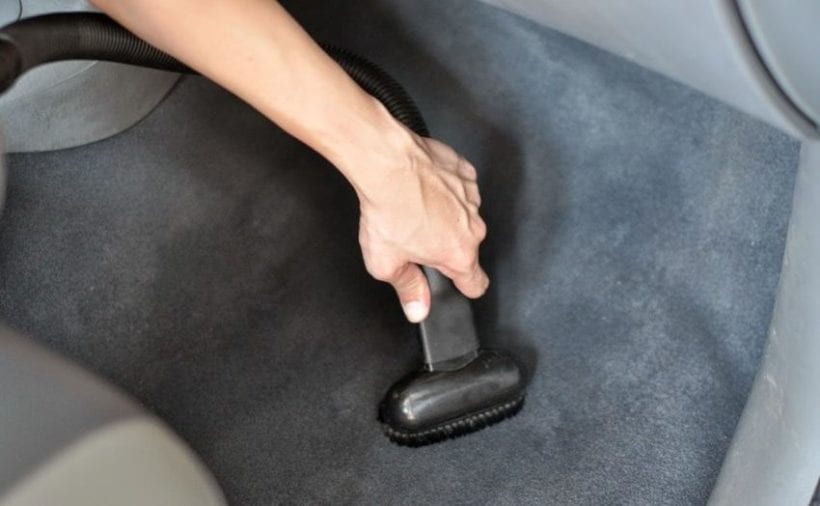 The first thing you need to do is take the floor mats outside of the vehicle and start shaking them. Don't be surprised by all the sand, rocks and dirt comes out of it. Before you start wiping and brushing the floor mat, take out a bottle of water or if you have access to a hose, use that. Start spraying the mat with water and notice how much dirt is running down from it. After you have given it a good wash, add some of the chemicals you have ready and start brushing.
If you need some inspiration for new floor mats, you could check out Vip Avanti and see what they have in offer.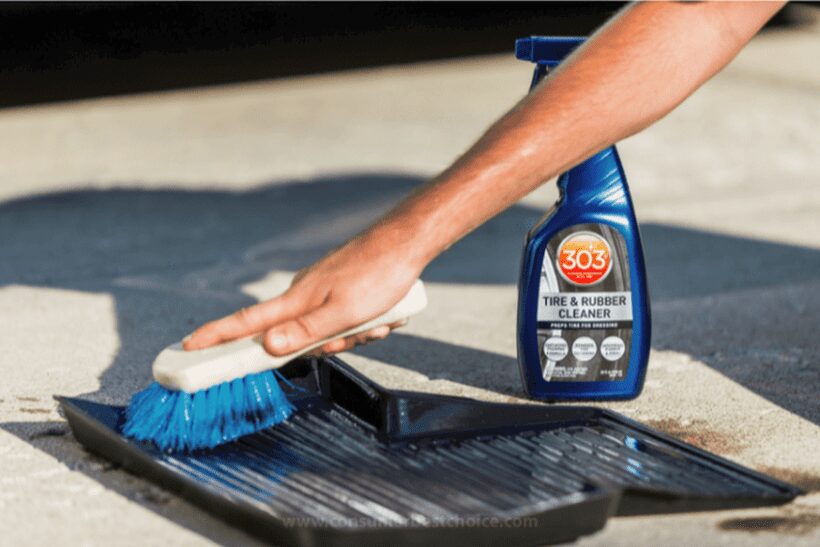 After you leave the floor mats to dry outside in the sun, it is time to start vacuuming the carpets inside of your car. If you can, take out the front seats to make your job easier. Start vacuuming and make sure that you get into all the tight corners and then wet the brush a bit and start scrubbing again. After you have finished scrubbing, do another run with the vacuum and you are done.
Vacuum the seats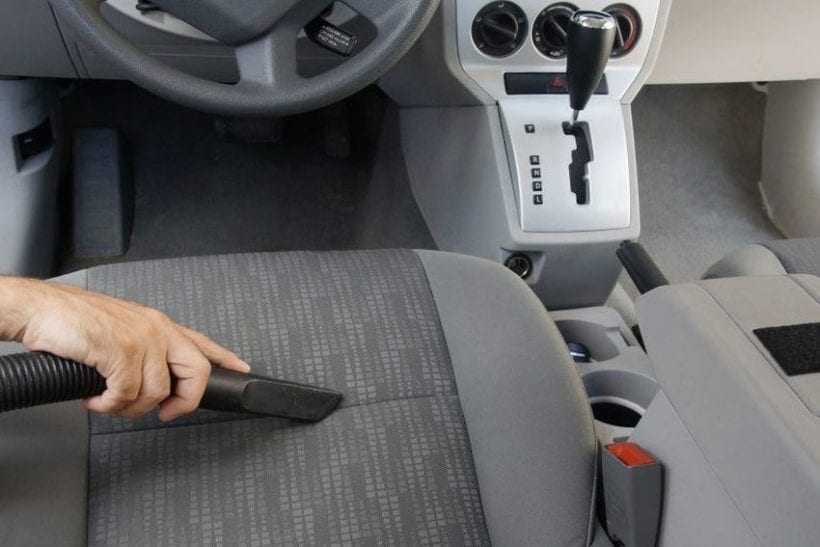 Next, come the seats. Since you are already ready with the vacuum, it won't hurt to start vacuuming the seats if there are any crumbs or dirt on them. Depending on the type of seat you have, you will need to use a different type of cleaning product. If you have a leather seat interior then you should use a leather-cleaning compound and start rubbing with a towel. Most of the stains on the leather should be easily cleaned with the right product.
Vinyl and cloth car seats are also pretty easy to clean if you have the right equipment. Spray the chemical you have on hand and do some light brushing so you don't damage the material and then do a quick wipe.
Wipe down the dashboard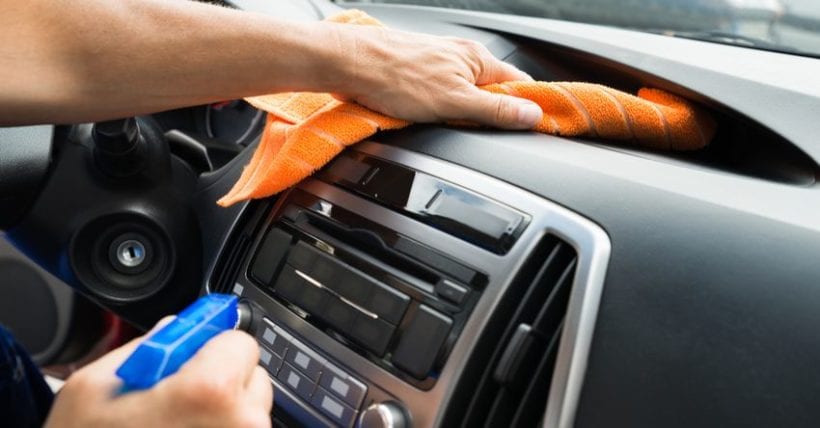 After you have finished with the floors, your trunk and your seats it is time to start cleaning the dashboard. Most cars are either made from quality and hard plastics, although some cars do have leather elements on the dashboards or on the side of the doors, so be wary of that too. Do a few sets of wiping and then use the chemical at hand to finish it off with a polish.
---