The interior of your car takes a beating, even when you are on your best behavior and being as careful as you think you can be. You step inside and get dirt, mud, gravel, and snow on your carpets directly. The only way to avoid that is to take your shoes off before you hop inside, and no one is doing that.
You brush your hair in your hurry to get ready on the way to work, and strands of hair fall all over the upholstery and the carpets. You sip your coffee, then you spill it everywhere as you hit a speed bump. You eat your toast or some other on-the-go breakfast, and you get crumbs everywhere.
And none of that is even touching the damage you do to your interior if you have kids in the car.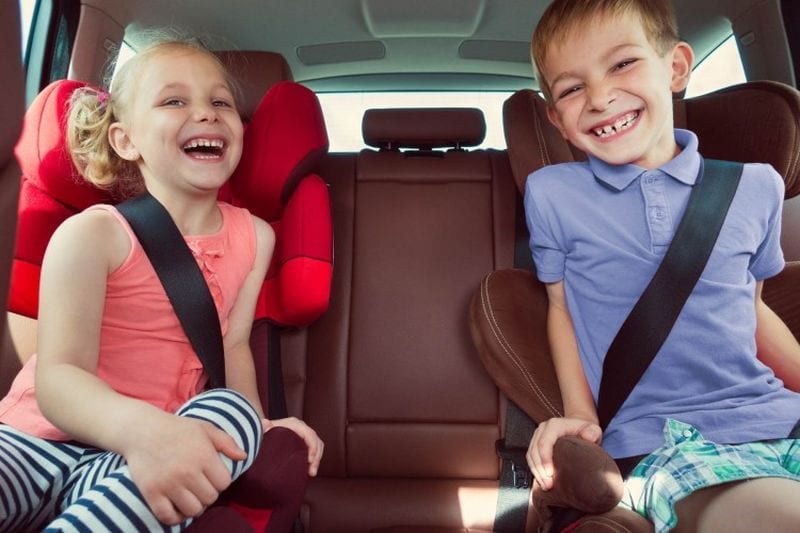 Other than living your life like you are in a museum, there are steps you can take to protect your vehicle's interior and the investment you have made. Getting the right car accessories is a start, and seat covers should be at the top of your list. The right protective covers will keep the fabric from becoming stained, smelly, or dirty, keeping your vehicle smelling clean and looking amazing. You can enjoy your drive and invite friends and co-workers to ride with you without any hint of embarrassment.
Fortunately, you have a wide array of options for this accessory, giving you choices to get the best protection and to show off a bit of your style at the same time. Here are four of the best seat cover styles to consider to keep your car clean and tidy:
Neoprene Seat Covers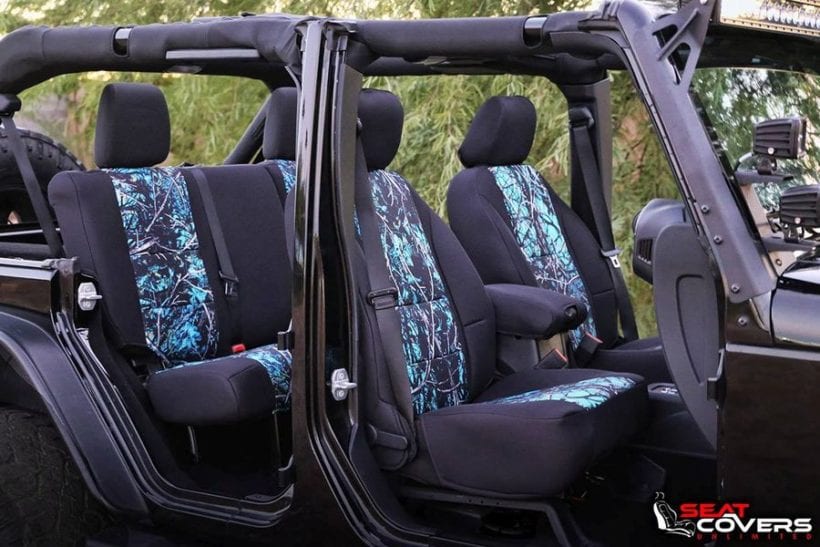 Neoprene is a durable fabric that offers superior protection against spills. It is similar to the material used in wetsuits for scuba divers, so you know that it is high quality and that it does the job of keeping out water.
Neoprene is a sturdy fabric that is back by 3/8 inch of foam. Not only does the backing make the fabric more durable, but it also makes it more comfortable, giving you a bit more cushion when you sit. Neoprene is also resistant to fading, and it won't be easy to scratch or tear. Think of it like a thick, rubber mat – albeit a much more stylish one – on your vehicle's fabric.
You can get neoprene in a variety of colors, allowing you a lot of flexibility to show off your style. You can choose from standards like black, grey, and tan, or you can opt for something bright and showy, like pink, orange, or yellow. You have more than a dozen options, depending on where you shop.
Heavy-Duty Durable Seat Covers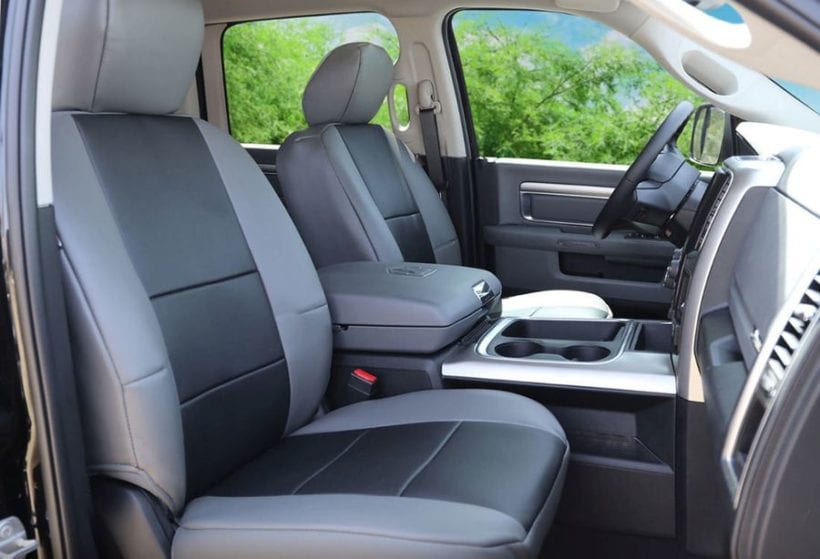 Canvas is a sturdy fabric that is used for a variety of working applications, including in construction. When you want a fabric that will stand up to a lot of wear and tear and won't fail you over time, canvas is a go-to option. It will serve you just as well in your automobile.
Most canvas seat covers are treated to be waterproof, so they can stand up to a lot of damage in your vehicle. The most that's going to happen is the material will wrinkle. But you can trust it under your kids or your pets without worry.
Depending on where you buy, you can also expect your canvas seat covers to be backed by a thick layer of foam for your added comfort. Typically, canvas comes in earthen tones like charcoal and tan, but you can occasionally find options with patterns and prints.
Camouflage Camo Seat Covers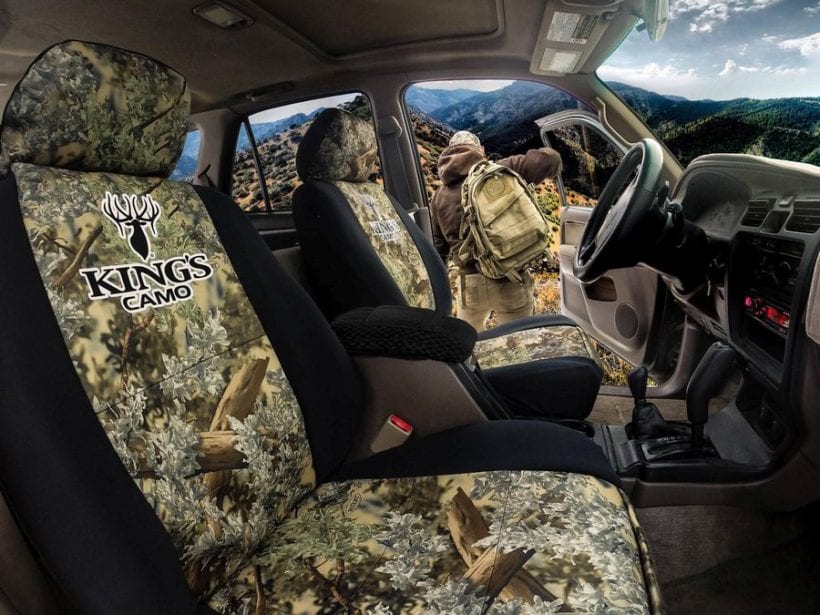 A lot of people like to outfit their trucks or SUVs with camouflage print. The motif goes naturally with a weekend hunting or camping trip, and it is befitting of many outdoor adventures. But besides the stylistic choice, camouflage is also great for hiding stains that are just inevitable over long-term use. Getting camouflage seat covers is a good way to maintain the beauty of your interior and to lower your maintenance (no need to scrub out stains when they are cleverly disguised).
You can get camouflage covers in a variety of fabrics, ensuring the protection you need and the comfort you want. Just shop around to find the options you want.
Faux Leather Seat Covers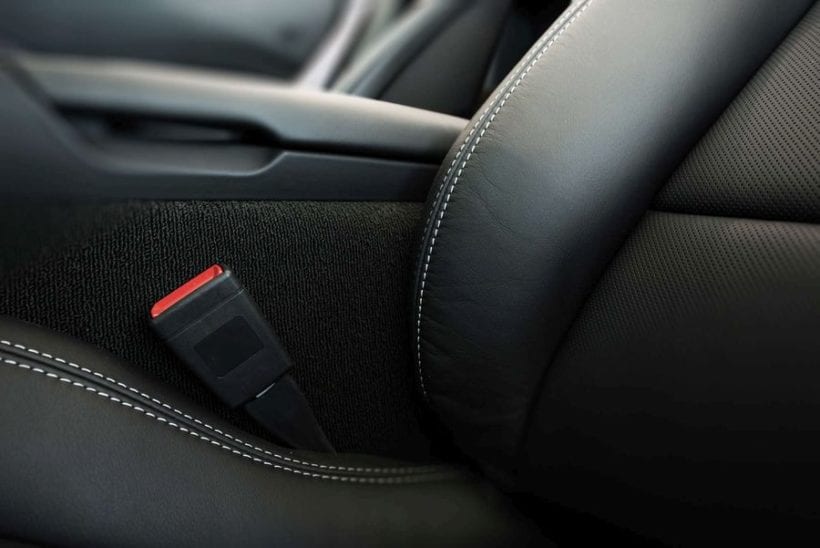 Almost everyone likes the look of leather, but not everyone wants to pay for leather. The material has a sophisticated and luxurious look about it, and it feels wonderful to the touch. Plus, leather is typically very easy to clean – just wipe it down and your done.
You can get the look of leather without the cost by shopping for leatherette, or faux leather, seat covers. Custom fit will ensure that these make your seats look like they came that way. You can choose from a variety of colors, allowing you to match your interior or to provide a bit of visual contrast. You can even get two-tone options that include colors like red, blue, and yellow.
When you shop around, you'll find that you have a lot of options for great car seat covers and other accessories that will not only protect your vehicle and the investment you have made in it, but that will also make it look better or show off some of your personal style. Shop around to find the best options at the best prices. Read reviews to make sure you are dealing with a reputable company that will offer you the highest-quality products and the best service. Otherwise, you'll overpay and won't get the results or the quality you need.
Seat Covers Unlimited provides some of the best covers at the best prices. They offer custom-fit options that are designed with the specific contours and features of your vehicle in mind. Shop by the year, make, and model, and choose the configuration of your vehicle to get the best fit for the best coverage. You can choose from a variety of fabrics, color, and designs to get the look and feel you want.
---