Any parent knows that kids need so many things. From the best food to the cutest toys or the most exciting apps for them, there are only so many things that parents need to require for their offsprings.
If kids get to decide what t-shirt they put on or what they eat for lunch, when it comes to helmets, parents have to have the final word.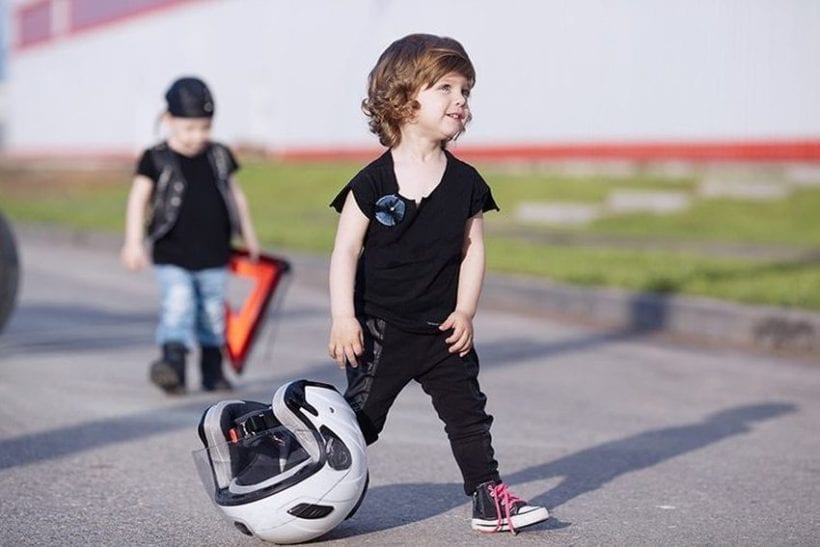 Needless to say, riding the motorcycle with your kid is somewhat risky, and you should give it excellent thought. However, if you're determined to do it, you want to make no compromise in terms of their safety. The very first thing to do is to protect your kid- and by that, we mean getting him a motorcycle helmet.
Even if you want your kid to like his/her helmet, you shouldn't choose a helmet only by its appearance or style. There are so many things and features that count and make the difference between a good model and a non-reliable one.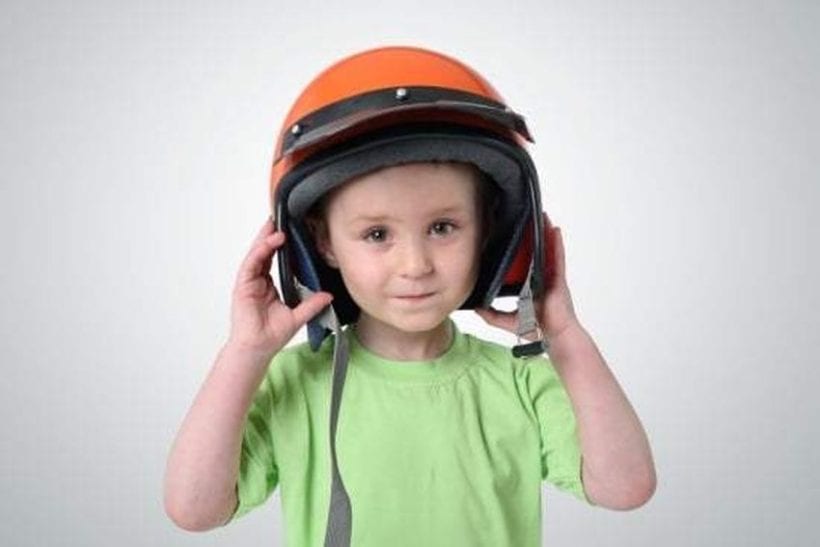 What counts when choosing a motorcycle helmet for your kid?
Some things are somewhat intuitive, but you want to be meticulous when the health and safety of your kid are at stake.
• The internal padding
The very first thing to check on a helmet (your kid's especially) is the interior padding. Even if you don't see it, the snug fitting and the tightness are essential for the efficiency in a crash. They're fundamental for reducing the amount of back and forth that the head moves, softening the impact.
The perfect helmets feature plenty of internal padding around the cheeks, ensuring a thick layer between the head and the hard exterior. It's essential for maintaining the kid's head well buffered.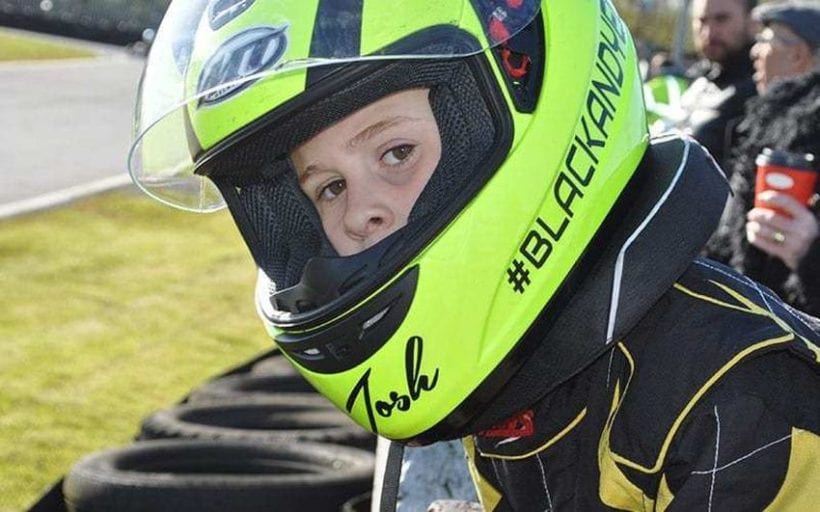 • Good coverage and chin bars
Kids motorcycle helmets come in many styles. They may occur as half face, open face, full face, off-road or modular helmets. Go to DrivrZone to see which are the best options and models at the moment. And while you're surfing the site, make sure that you check all the other things that the store has to offer. From the GPS and Navigation systems to the tools and equipment, parts and accessories, organization and even clothing and footwear- you don't need to go shopping elsewhere ever again.
Coming back to the helmets, it's best that you always select a full face helmet for your kid. It's better that it's an enclosed helmet with a bar that protects the jaw and the chin.
Even if there is a weight penalty for the full face helmets (the chances are that your kid is going to complain a lot about the helmet being too heavy), it's a small price to pay when safety comes first.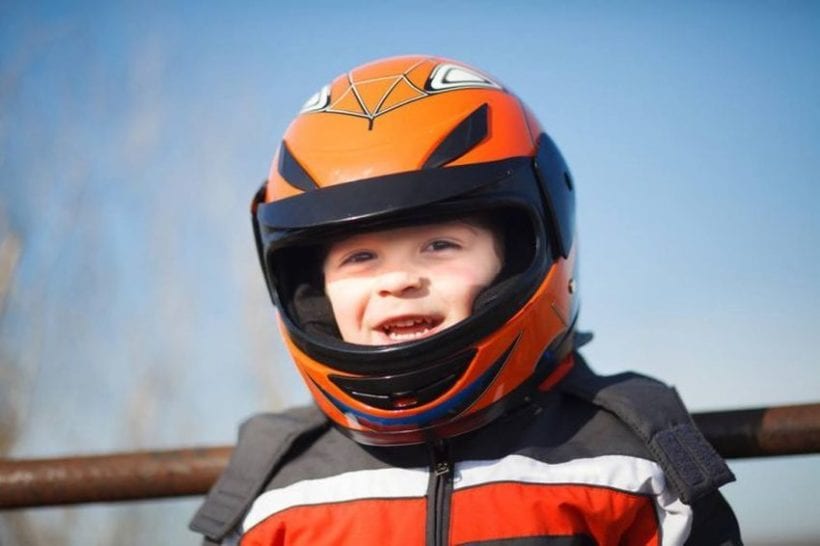 • It has the best safety features
You should always pick a helmet that presents the best safety features. A good helmet comes with long lasting and a lightweight outer layer that provides the best protection in case of anything. The liner has to include shock absorbent fabric, so that protects your kid's brain in case of anything.
• The size and weight
When kids grow, their heads are going to develop too. It's common for parents to buy a bigger size for the helmet, for financial reasons (the kid is going to grow eventually, right?). As tempting as it may sound, you should never do it. It's one of the worst decision to make in terms of motorcycle helmets for your kid.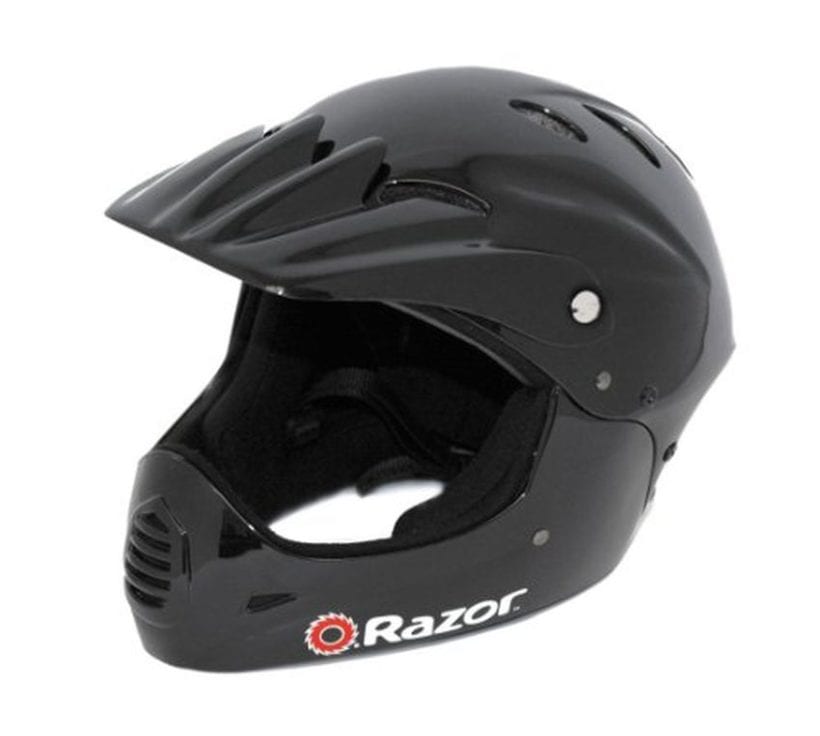 You never want the helmet to be loose on your kid's head as it's not going to be safe in a collision or accident. You always the helmet to fit your kid at the time being, and not in a couple of years. You may get away with a helmet that is a bit larger but checks the padding and the addition of liner too.
• Pay attention to the motorbike helmet standards
DOT, ECE, and EPSC are the most common standards for youth helmets. You should also check the Snell standards. Snell is an independent type of, and it includes stricter requirements in terms of safety for both kids and adults.
• It's your responsibility
You should always take a good look at the helmet before buying it. Once you're sure about its quality, you should let your kid have some fun with it. It's best that they also like their helmet, so maybe you can find one that you know it's good but looks cool too.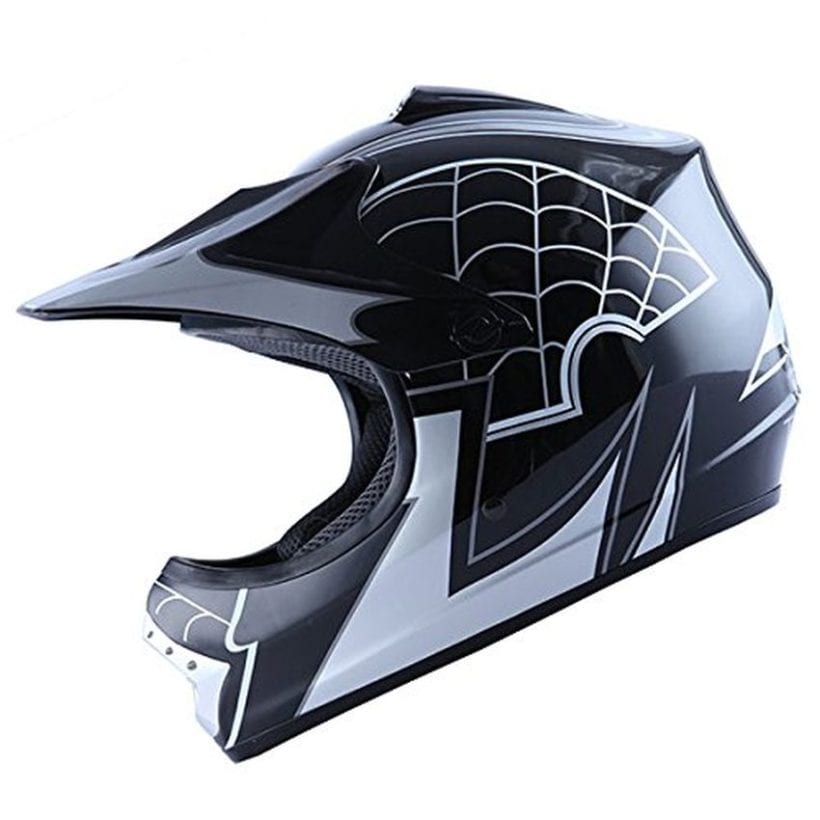 How to size the kid's head?
If you're not going together shopping, you want to know the size of their head. Take a measuring tape and wrap the head from the eyebrow to the largest area at the back. You need to compare it with the circumstance, finding the best size for them:
• Small: from 18 – 1/2" to 19 – 1/2"
• Medium: from 19 – 1/2" to 20 – 1/2"
• Large: from 20 – 1/2" to 21 – 1/2"
• Extra Large: from 21 – 1/2" to 22 – 1/2"
You should also consider the weight. For instance, a 0.22lbs helmet is a good helmet for a kid under three years old.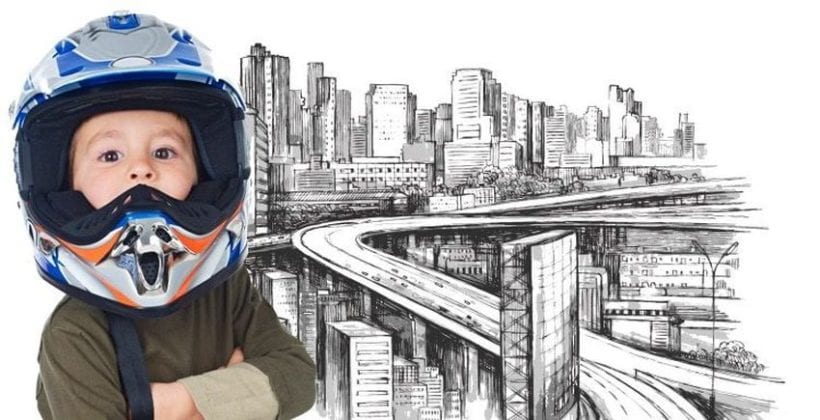 Now that your kid has a helmet, how to make him wear it?
When it comes to kids, making them wear the helmet may become a mission per se. Here are some tricks to encourage them to wear the motorcycle helmet:
• You should always wear one
We all know that your kid is living up to you. If you want him/her to wear the helmet, you should always wear it too. Even if it's a short trip, you need to put it on. Don't turn it into a burden. It's like washing your teeth: you should do it, no matter if you like it or not.
• Find the rewards that work for your kid
This one never gets old or inefficient. You need to make sure that your kid wears the helmet even if you're not there, so find the right way to encourage him. Here are some tips:
•  Spoil for good behavior- you should spoil your kid a bit after every riding session. A small gift may do the trick. A nice reward can become the perfect "excuse" for riding safely every time. You can even surprise him with more safety and extra accessories each time you surprise him, or maybe match your own accessories to his. Get the father and son kneepads, cool matching gloves, or even a get your kid a toy walkie talkie to match your very own ham radio (options here).
• Praise your kid every time he/she's wearing the helmet without you reminding him/her. Let him/her know that you're so proud of him/her being such a responsible rider.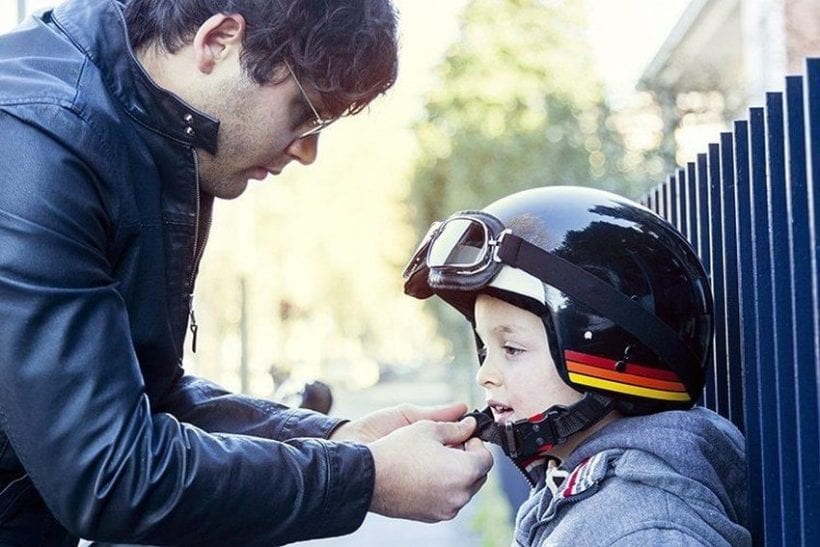 • Encourage his/her friends to wear the helmets
More often than not kids are going to do what their friends are doing. If all of his friends aren't wearing the helmets, the chances are that your kid is not going to wear it either. It's best that you encourage your kid's friends to wear the helmet. The more you talk about the importance of their safety, the better the chances for them to realize the risk they're taking when not wearing the helmet.
• Don't cave in
No helmet, no ride. You should always be firm about it. Even if it's a small ride, you should never make a compromise when it comes to their safety. Does he/she say no? Well, no ride then. That's just the way it is.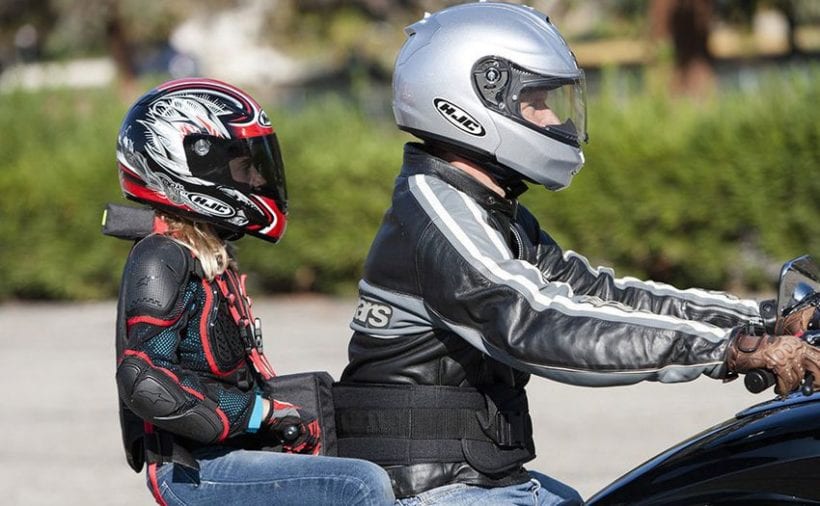 RESOURCES
https://www.bestbeginnermotorcycles.com/child-use-motorcycle-helmet/
https://www.bestbeginnermotorcycles.com/how-to-choose-the-best-motorcycle-helmet-for-children/
https://bestmotorcyclehelmetguide.net/kids-motorcycle-helmets/
---