A lot of people drive fancy cars that make us jealous just by hearing the engine sound. However, you can be as rich as you want but you still need the best watch to complement your ride.
A lot of parallels can be drawn between watches and luxury cars. And we can bet on our career that most luxury car owners have no idea which watch goes along with their car. While looks are one thing, another thing is to perfectly match the watch with your car. Since most watch fanatics happen to be car nuts, we thought the best way to grab their attention would be to give em' a bit of both. So without further ado, let's get started.
Rolex GMT Master & Land Rover Range Rover Sport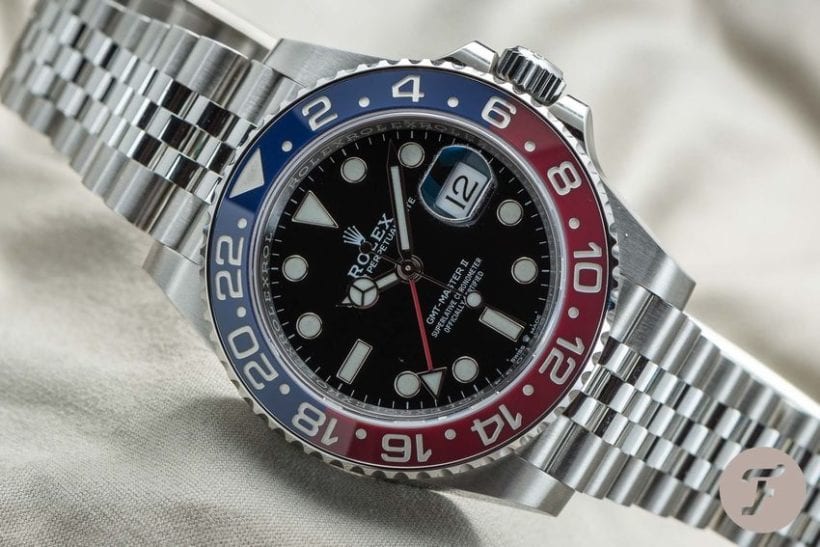 This one is for all of you outdoor fanatics who love to spend a sizeable chunk of their spare time climbing mountains. Regardless if you're climbing Kilimanjaro, or roaming the Serengeti, a Rolex GMT Master is definitely the watch for you. In this case, the best vehicle you can pick would be a Land Rover Range Rover Sport.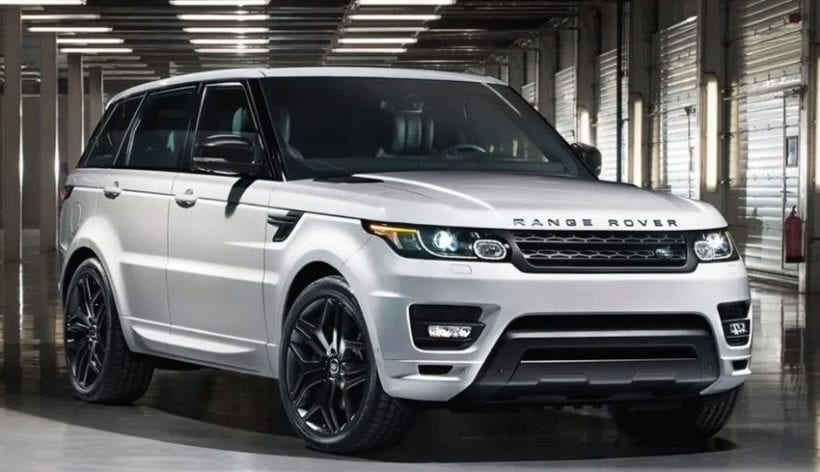 Designed during the "Mad Men" era, the Rolex GMT Master was originally intended for rich businessmen who would need to keep track of time zones during their travels. The Land Rover Range Rover Sport, on the other hand, embraces aesthetics similar to the Rolex GMT Master according to watchshopping.com. The vehicle's robust offroad capabilities with posh interior make it a winning combination along with the GMT Master.
Audemars Piguet Royal Oak Volcano & McLaren 650S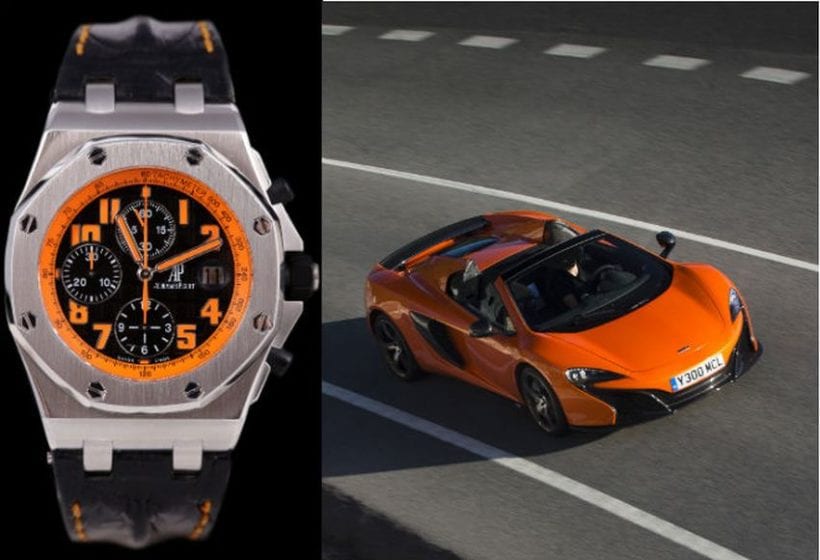 Like a well tailored suit, the Audemars Piguet Royal Oak Volcano is bound to attract an eye or two. The watch has a signature octagonal bezel and hexagonal screws that further amplify style.
This watch was famously worn by Jay-Z and Patrick Dempsey, and the McLaren 650S is a well-known car that has been driven by car nuts such as Jay Leno and the famous Rowan Atkinson. The Royal Oak Volcano and the McLaren 650S make a perfect match because of the shared similarities in terms of style and in terms of both having a solid wild side.
Panerai PAM 441 & Lamborghini Huracan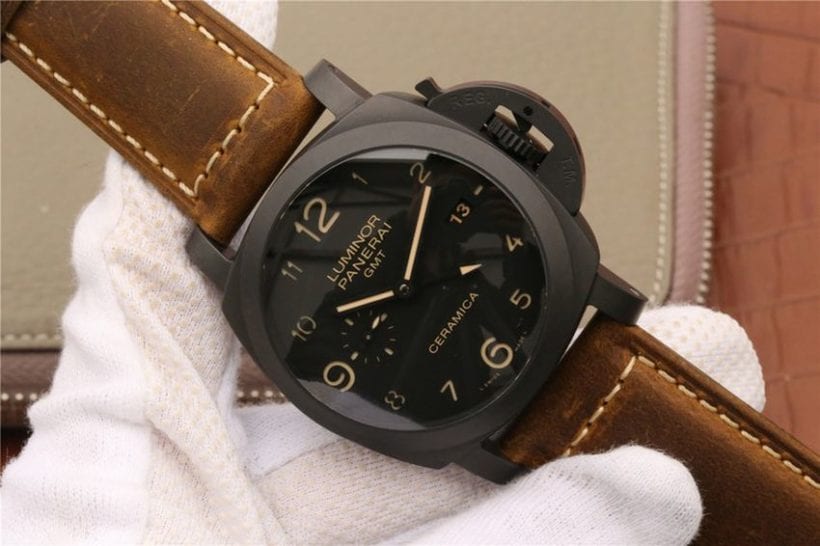 Did you know that Paneri was the official supplier of watches for the Italian navy? Panerai is a brand that combines Swiss craftsmanship with excellent design. The outcome of this combination is a watch that offers something different, something bold, something ballsy, something that a Lamborghini Huracan offers.
We're talking, of course, about functionality and style. The perfect philosophy of both the Panerai PAM 441 and the Lamborghini Huracan makes these two a match made in heaven. It combines perfect Swiss craftsmanship with Italian class.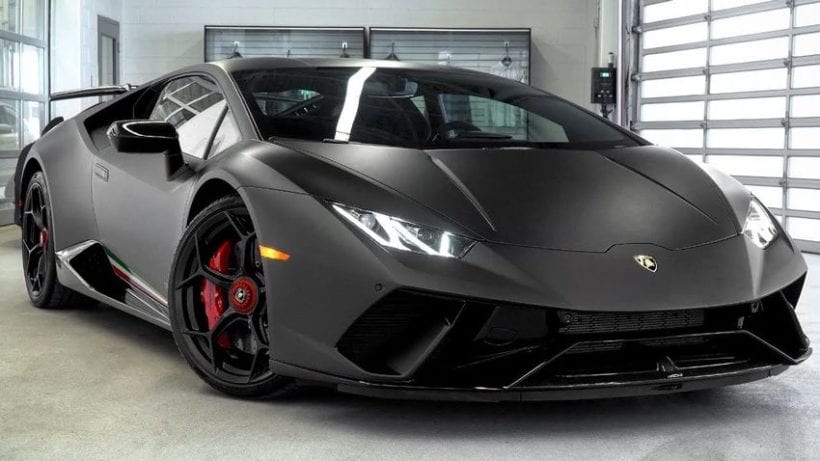 The Lamborghini Huracan is a type of car that enjoys its fair share of technological benefits, and the Panerai PAM 441 does as well. Between the new V10- powered super engine, the slick-shifting dual-clutch transmission, and the electronically adjustable suspension, the Huracan is a car that can only be enjoyed with the Panerai PAM 441. This match proves that Italian mutts, head-turning looks, and godlike functionality can indeed work with Swiss expertise.
---