Being a car owner is amazing. We can't imagine the life of today without owning at least one vehicle. Most people have a car or at least owned one down the road. It is like owning a pet. With time you can't just live without it, and that's a fact. Of course, all of us dream about super expensive cars such as some models from BMW, Mercedes, or Ford. You can dream about a Ferrari or a Lamborghini, we won't say anything. It is free to think about some Japanese vehicle, a new Supra looks cool, or you might be a Honda man. It's all the same, cars are a part of our lives one way or another.
While dreaming is cool, most of us live in reality. And the reality is that instead of buying a new car whenever we desire one, we try to make the one we already own a better-looking and performing one. As we said, cars are a part of our lives that we can be proud of, if the situation requires it. If you want to have a car that stands out from the crowd, you can buy a Bugatti, and that will do the trick. But, let's be realistic, you have a better chance of making your old one look cool, and that's what you should aim for.
While we write this article, we sure hope that you're not full of ideas. Why? Well, we're about to share some pretty amazing ones with you. So, if your old ride needs a revamp, we are here to tell you how to do it best. What's great about our ideas is that they're not otherworldly. No, they're totally viable, and we can say that there's no reason why you shouldn't be excited after reading this article the same way we were while writing it. The focus on our part is going to be on the lights. They can improve the way your car appears to others and yourself. If you are in the mood to leave impressions, this is the way in the words of a Mandalorian. So, let's see the four ways to make your car stand out with lights.
1. Focus on The Front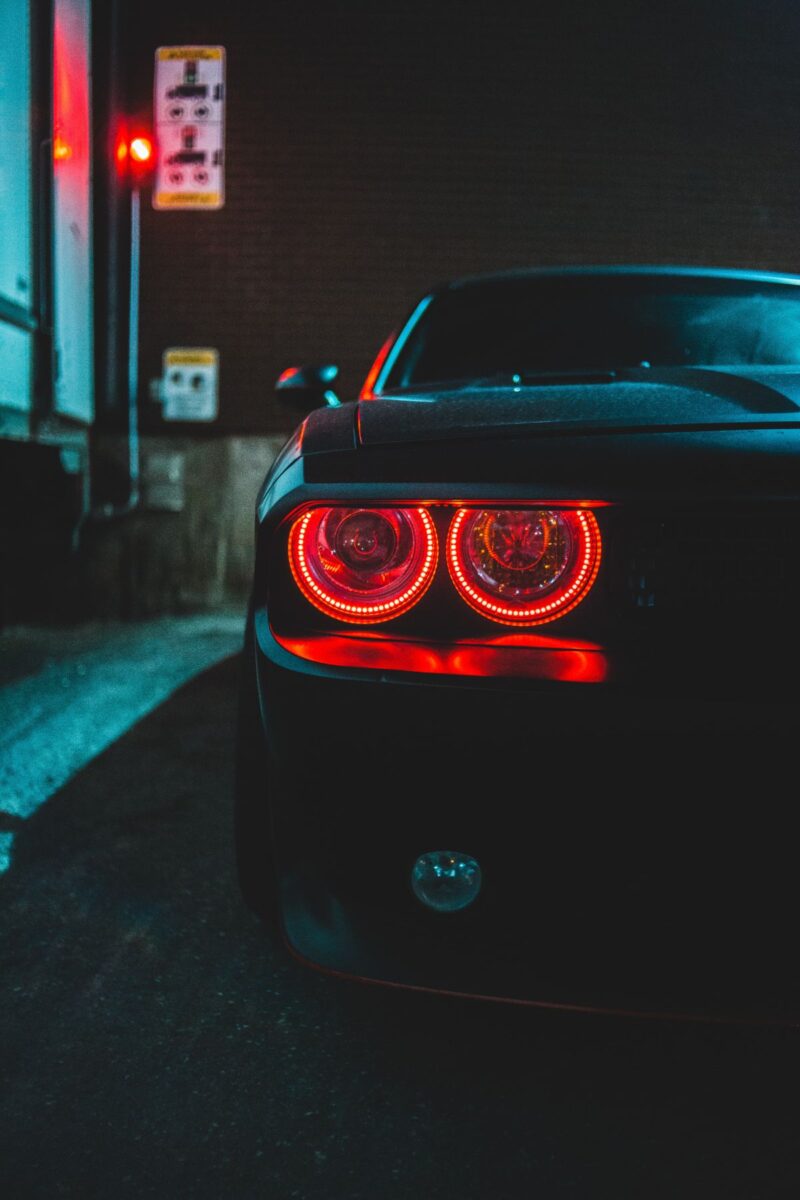 This is the place where you can start. Most people see your care from the front end, and the way to show off might be there. Headlights are often the centerpiece of many cars. They're upfront, they light the road, and in this case, they can be the spark in someone's eyes. The best part is that the options you have at your disposal are limitless. You can rearrange the shape, or you can add a different color to standard lights. There's also an option to make them Neon or Xenon. It is all up to your preferences. Even if they change with time, you can change your headlights. It is all up to you. If you don't have a clear idea of how lights can make your car stand out, please start from the front, and there'll be no mistake.
2. Move On The Inside
If the upfront of your car isn't doing the trick for you, you should move to the interior. While the first impression that comes from the outside is important, you can swipe anyone of their feet if you nip and tuck the interior of your vehicle. The lights on the inside can make your car look like a living room, and feel cozy enough. The one trick that you should know is that you mustn't randomize the lighting. No, you need a touch of class to do this the right way. Find the right spots and the areas where this change is going to do what you want from your car – to stand out. You can put lights in your doors, or you can focus on car ambient lighting. The decision is solely yours. There are no limits in this department. You can cover the sky, or you can focus on the floor. If you're out of ideas or your creativity is lacking in the decisive moment, worry not. The help can be easily found at https://www.addcarlights.com.
3. Under The Hood, Under The Floor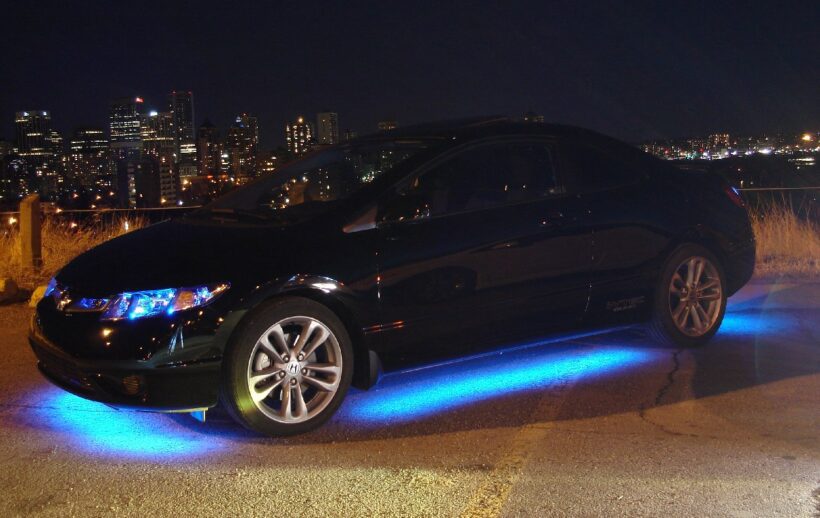 You can be a mystic guy, why not? We've all seen Fast & Furious, and the ideas in that film are one of the best in Hollywood when it comes to tampering with the car's appearance. While this franchise focuses on what's under the hood, they have also shown some nice light solutions. It's free to be a copycat, there's no shame in it, especially when it comes to altering the appearance of your ride. When it comes to the solutions we're going to suggest you can be less creative and put some lights on your engine. This is a fine show off but it will happen when you pop the hood. If you go for the floor coverings, that's a whole another story. Your car can shine like Casablanca. This is where you can choose from the plethora of colors that can add a distinguished look to your ride.
4. The Back Side
It's not out of ordinary to try and impress those who are behind you. With a fine car, and great lights you can do precisely this. The rear lights are essential of the same importance as the headlights. With one great difference. They shine red in most cases and this adds a great charm to them. You can play with shapes and sizes, and become an owner of a quite original vehicle. The best part is that you can put additional light on the inside behind the windshield. This can make the show light quite complete. Of course, the best part of all of this, and the lesson you can learn from our article is the following: You can do all of the above. The number of combinations is limitless. It's all up to you from where do you want to start. If you ask us – it's all the same. Just go for it.
---