Midsize sedan has always been one of the most competitive market segments, but Mazda 6 has managed to stay on top of it as one of the top three choices. The list of its competitors only proves how fierce the competition is: Honda Accord, Toyota Camry, Kia Optima, Hyundai Sonata, Nissan Altima, Chevrolet Malibu, Ford Fusion, and the Volkswagen Passat.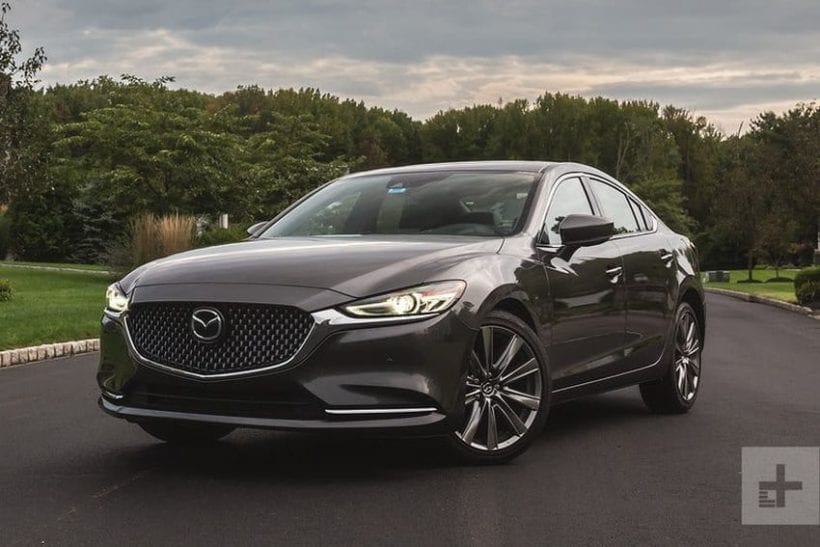 2019 Mazda6 Interior
In a retro move, Mazda decided to replace the LCD panels with analogue clock on the main dashboard. The fonts on the main screen have also received an update and are now easier to read, due to a finer backlight. The center stack and HVAC panel have also received a facelift and now feature a more cleaner design.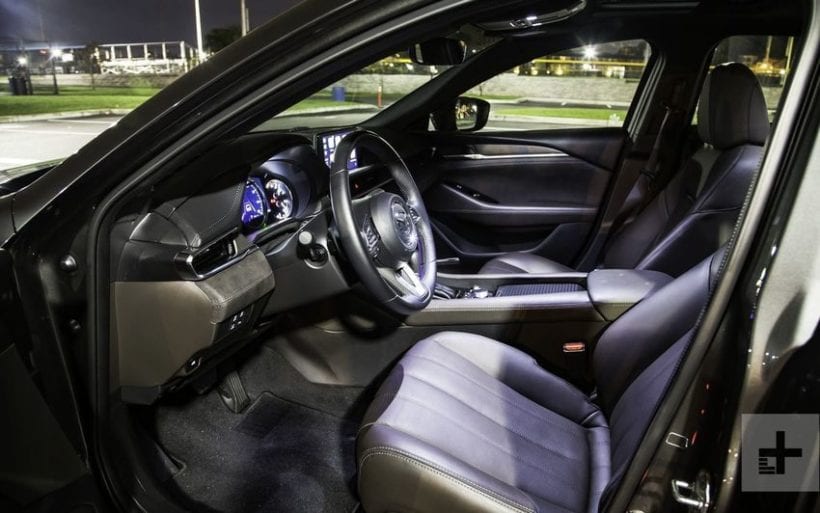 Tech
2019 Mazda6 comes filled with tech gadgets that will make your everyday drive easier, safer and more enjoyable. Bose sound system, navigation, dual-zone climate control, and heated and cooled front seats are just some of the amenities Mazda has included in the redesign.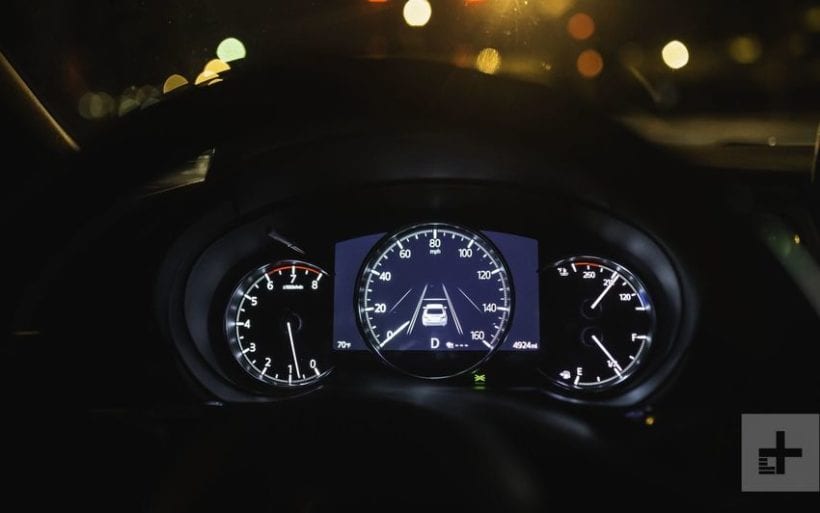 Safety features have also been improved with blind-spot detection, forward collision warning with automatic braking and pedestrian detection, lane-departure warning with lane-keep assist, and radar-guided cruise control. While a 360-degree parking camera is an excellent option, the screen resolution is so bad that it almost makes it unusable. After all, the latest Mazda 6 is still a car from 2012 and its age has to show somewhere.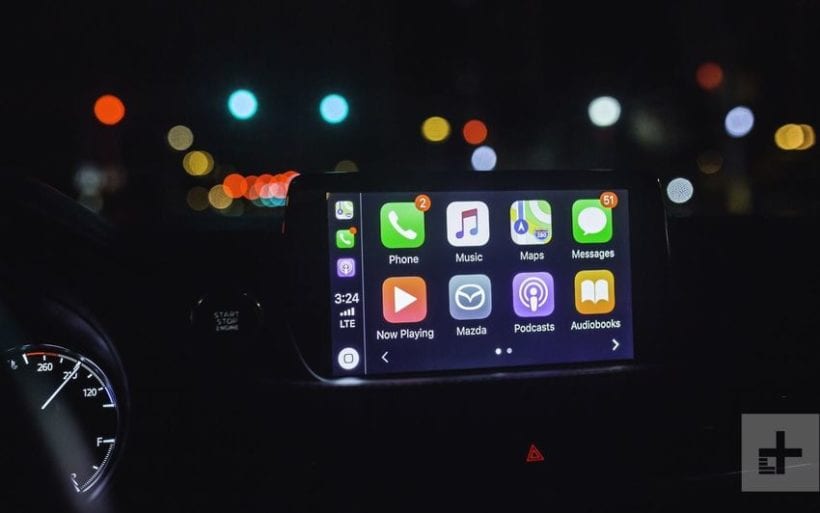 Warranty
Standard for Mazda, car comes with three-year, 36,000-mile basic bumper-to-bumper warranty and a five-year, 60,000-mile policy for the engine and transmission. 2018 J.D. Power Vehicle Dependability Survey showed that Mazda has improved significantly since 2017, with average 142 problems per 100 new vehicles. The industry average is 144.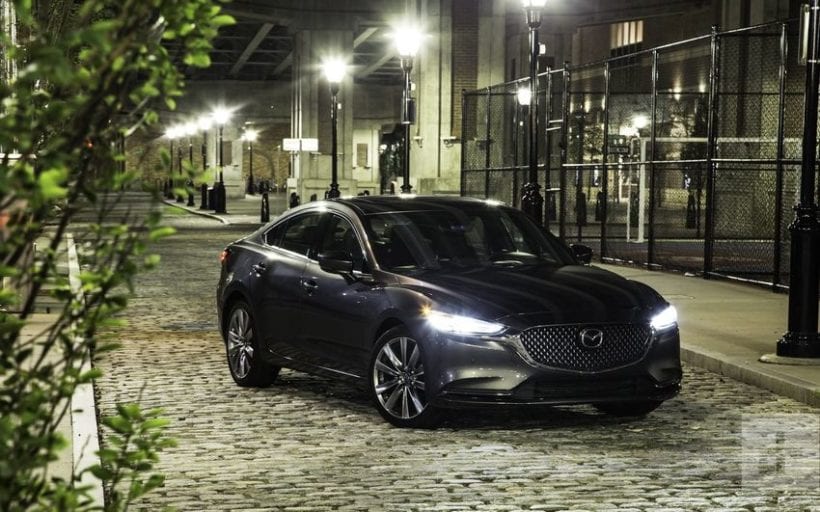 The Mazda6 has received a facelift for 2018 and even though it has always been a beautiful car, now it looks even better. The 2019 Mazda6 debuted at the Los Angeles Auto Show, presenting enhanced performance, improved efficiency, and of course some stylish tweaks. Instead of using the word "luxury," Mazda has stressed that there is more premium.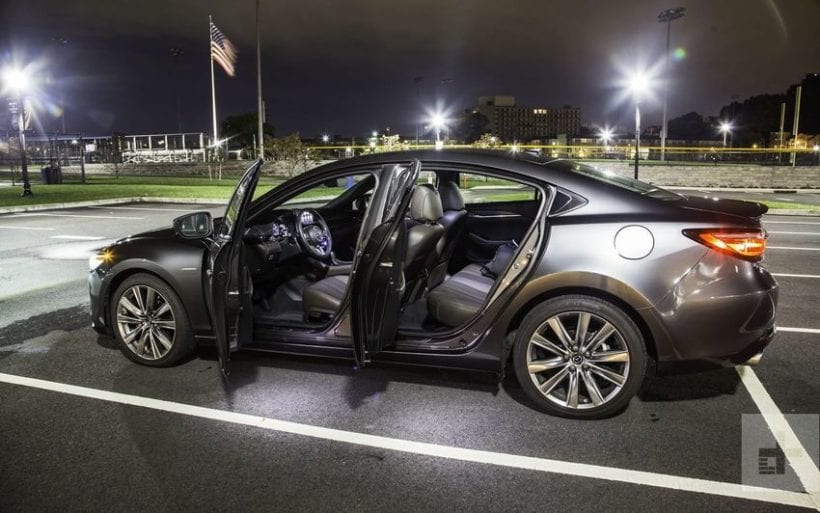 Interior
And it is indeed. For instance, you can purchase the new model in a Signature trim which adds Nappa leather, UltraSuede NU details, and wood trim. Inside of the new Mazda, there is a new interior, but the steering wheel and some minor pieces have been carried over. Mazda has put ventilated seats for the first time. Some of the other parts and features include an eight-inch Mazda Connect infotainment display, seven-inch instrument cluster, stop-and-go capability, a cool head-up display and so much more.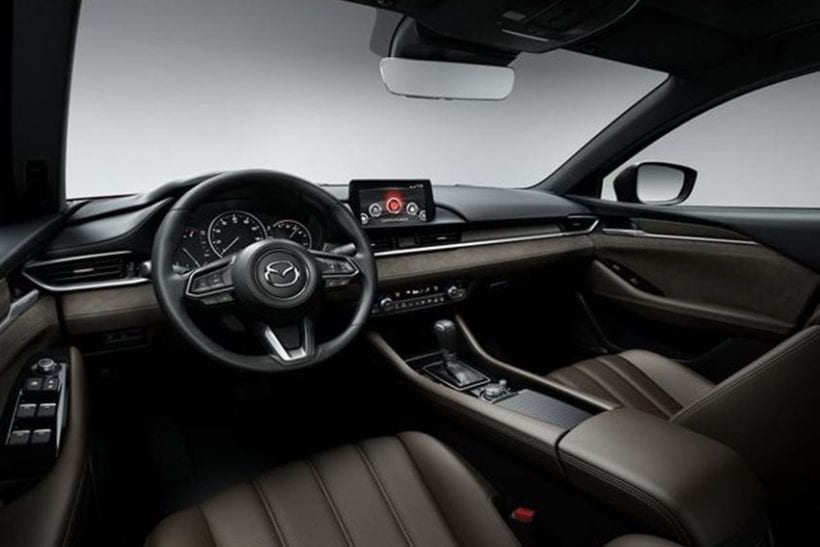 Mazda has modified the suspension geometry and the overall ride is smoother and the driver feels more comfortable behind the steering wheel, partly because the outside noise has been reduced.
Exterior
As for the exterior, there is not much to say here. Mazda 6 has always been a thing of beauty, but the new model comes with the new front grille and a new paint color called Sumptuous Soul Red Crystal. There are 17- and 19-inch wheels as well.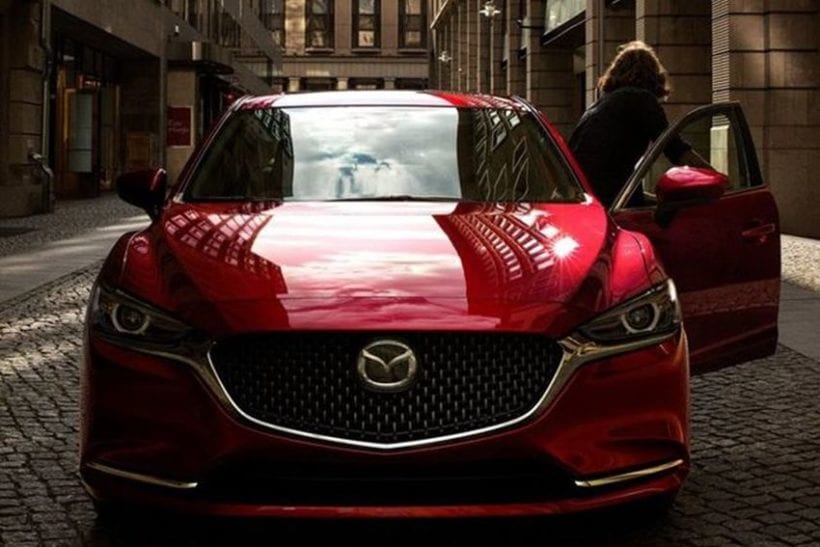 Engine
Under the hood is where the changes happen. From now own, you can purchase the Mazda 6 with a turbocharged engine – the same 2.5-liter turbo-4 that powers the CX-9 crossover. This unit delivers 310 lb-ft of torque. The unit is combined with a six-speed automatic transmission, but the manual isn't offered in the combination with this engine. If you really want the stick, you will have to go with the 2.5-liter naturally aspirated powerplant.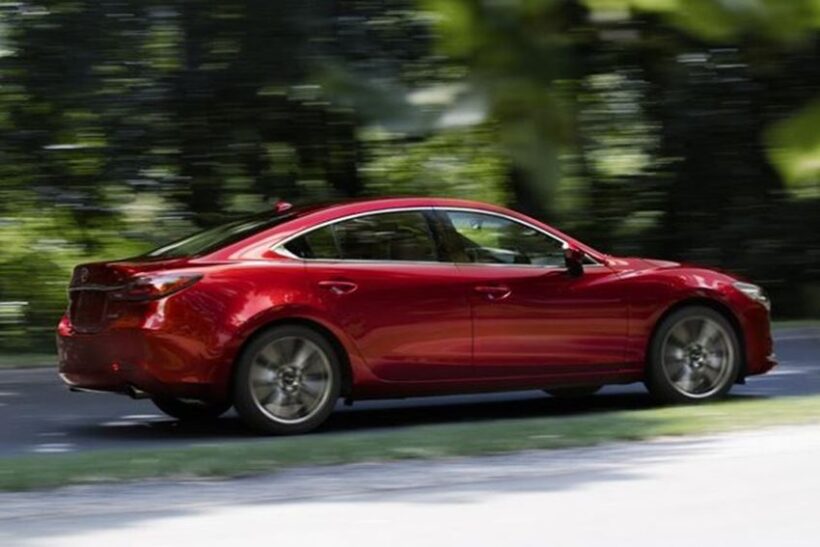 Release date
2019 Mazda6 is scheduled to go on sale next spring, but the official date is not confirmed at the moment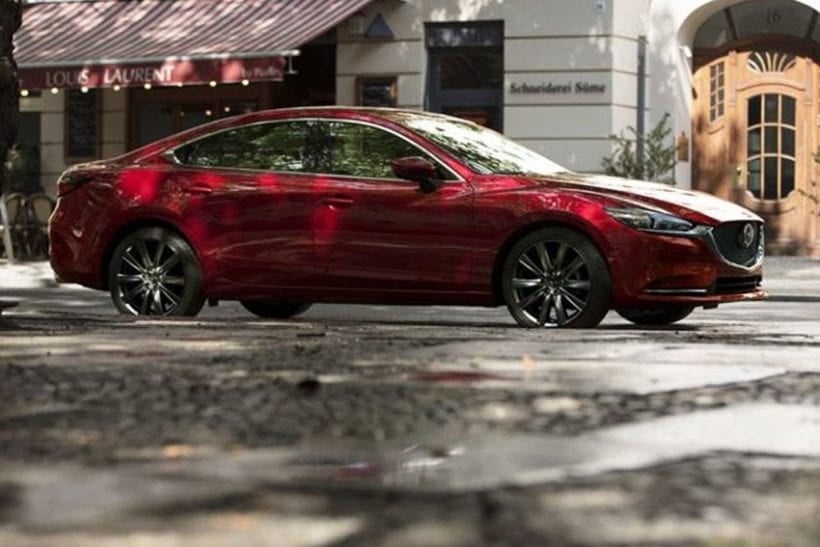 ---