As we all know, no machine is entirely perfect. And despite it being a favorable engine, the Cummins engines found in Dodge RAM trucks also come with some annoying things, defects, and other features that are lacking in the design itself.
If you were wondering what problems occur with the Cummins engine, you are reading the right article. Although the problems listed below can happen with all vehicles, they do happen with Cummins engines as well, and at the same time, they add to your concerns when it comes to the reliability of your car and your safety. Let's take a look at the problems that occur with Dodge Ram trucks with a Cummins engine:
1. The KDP (a Killer Dowel Pin)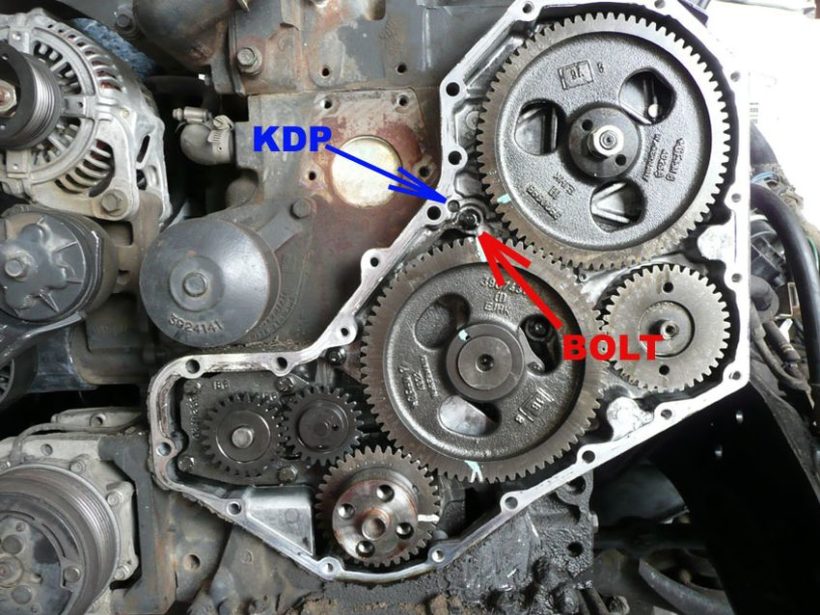 The Issue
Firstly, here is an explanation if you do not know what a KDP is. Basically, it is a small dowel made from metal, which is placed into the engine's block. Its purpose is to regulate the front gear housing when it is first assembled. It got its name because that tiny, metal thing can absolutely wreck a motor.
Because of the age and a mixture of time, warmth, vibrations, and movements, it can easily slip from the place it was initially placed in. When it is free, the KDP will first touch the cam equipment and it will find be able to find a way into the crank gear and injection pump – which makes it a perfect destroyer for your engine.
If you are lucky enough, it might avoid destroying the pumps, cam, and cranks and simply make it to the oil. However, it could also end up next to the cam gear which will then push the pin toward the timing protection, which can easily make it crack or blow a big part of it, hence, the oil will definitely leak from your car.
The Solution
If you want to prevent this from happening, it is best to deal with it right away. If you want to gain access to the pin, you will need to take apart the housing unit – which includes the fan, timing gear, bumper, and radiators. Once you have done that you can use a kit that includes a crank seal that you can buy for around 100 dollars.
2. A Hungry VP44 Makes a Dead VP44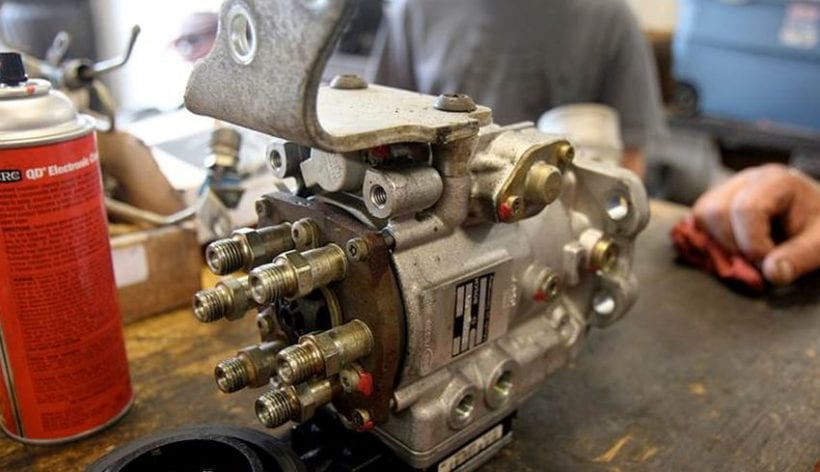 The Issue
According to the experts from RaceMe, the worst issue that you can have with your Cummins engine is when the VP44 decided to die on you. This Bosh injection pump is electronically controlled and it was used in all ('98.5-'02) Cummins 24-valve engines.
They also relied heavily on diesel fuel for lubrication and cooling purposes. If it does not get the necessary fuel supply for a long period of time, it is doomed for disaster. The biggest issue here is that if a weak or failed lift pump stops sending oil to the VP44, it will cause both of your pumps to stop working. This issue can cost you more than 1.000 dollars to repair.
The Solution
Opt for getting a new, electric fuel system. This will ensure that there is enough pressure for the VP44. Also, these new and improved systems will provide you with better air removal and filtration, hence, you will be killing two flies with one hit. Also, it is recommended that you implement a new fuel pressure gauge that will allow you to notice if there is a fuel supply problem.
3. 53 Block – the 1999-2001 24-Valve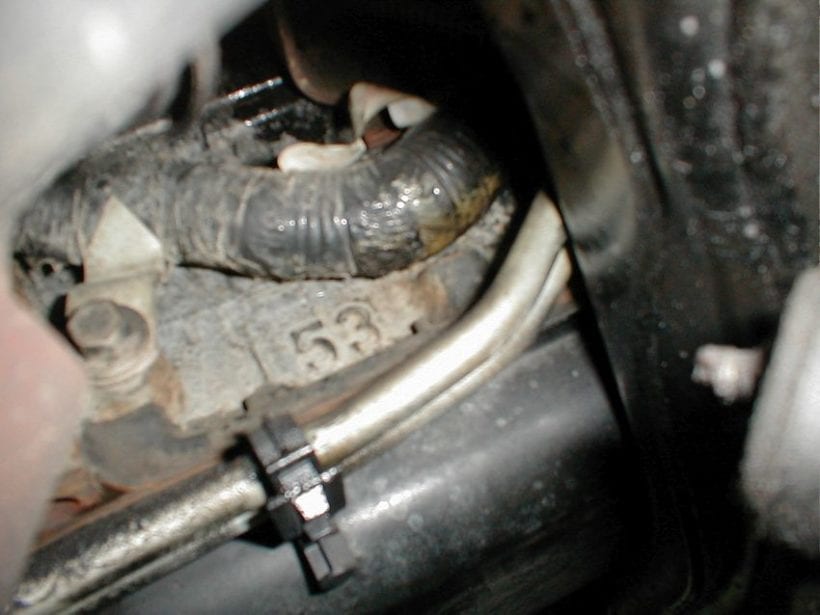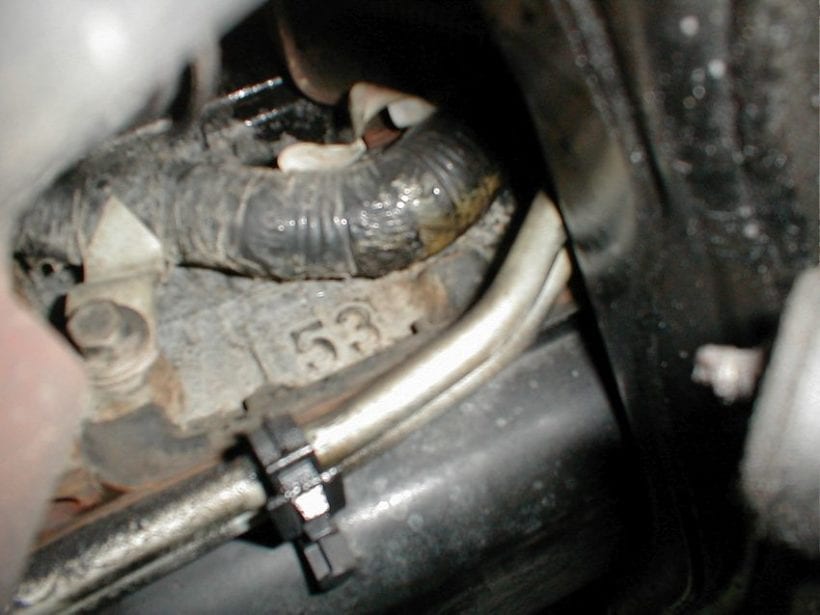 The Issue
Throughout one part of the 24-valve manufacturing process, a Brazilian company manufactured around 100 thousand blocks that featured a weak and thin water jacket wall. Since there was a supply shortage back then, the 53 models can easily crack – which will make the coolant leak – when an individual exposes the motor to hauling, extremely high temperatures, higher pressure, and more rotation levels.
The cracking usually happens on the traveler side, just underneath the freeze plugs. By checking if there is a "53" figure under the driver's side, you will be able to learn if you might have to deal with this problem in the future – and if you have a '99 or '01 Dodge Ram, you will likely have to deal with solving this issue.
The Solution
Sadly, the only way you can solve this issue is to either purchase a new or high-quality core crankcase. As you might have guessed, this will take a big chuck out of your budget and the expenses can go from $4.000 to $11.000. Since it is so costly, most people choose to temporarily fix it by repairing the crack/cracks or stopping the leaking.
4. The Failure of a Common Rail Injector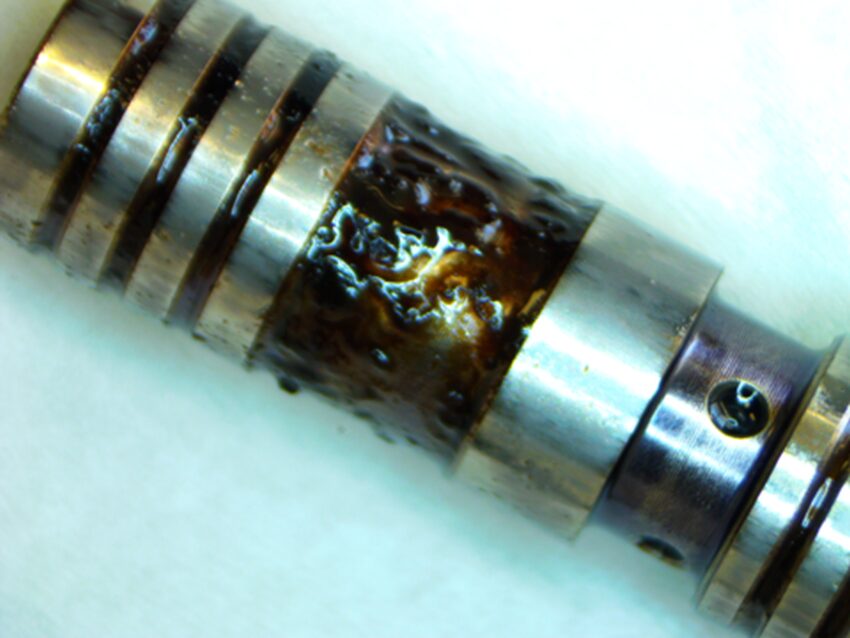 The Issue
Although this is not something that can completely destroy your vehicle, it can be a major disappointment for users who have these engines to transfer from using an older, mechanical engine to a new common-rail engine (2003-present). Instead of worrying about rebuilding the injector from time-to-time, most users end up paying out from 1.500 to 3.000 dollars every 225 kilometers for a new injector.
The Solution
The weakest points of these injectors are the nozzle needle seat and the ball seat. Sadly, there is nothing that you can do about this, however, the one thing that can be done is to take it for some tuning which can lessen the workloads the injectors experience. But, keep in mind that this will not completely fix the problem, it will only extend the life cycle of the injectors.
Conclusion
These are the most common problems that can occur if you are the owner of a Cummins engine. Although some of the solutions can be cheap, most of them will require you to pay a lot of money to get the parts fixed or replaced. Now that you know what problems you might face, do not waste any more time and check if your engine works and performs well. You do not want the constant pressure of worrying about what might happen to your vehicle and you.
---